Meet Simone Biles' Boyfriend Stacey Ervin Who Was Once Part of US National Gymnastics Team
Famous American Olympian Simone Biles took to social media to mark her second anniversary with her boyfriend, Stacey Ervin. Still, very little is known about the hunky man who has been revealed to be an elite athlete.
On August 5, 2019, Simone Biles shared a picture of herself and Ervin via Instagram to commemorate their second anniversary. The photo featured the beautiful couple, both casually dressed, smiling brightly while huddled close. Biles sweetly wrote to caption the picture.
"This past weekend we celebrated two years together, im lucky to be loved by you Stacey."  
The snap quickly gained attention on the internet and had netizens troop into the comments section to express admiration for and compliment the young lovers. If you didn't already know about Ervin, here are a few facts that will help.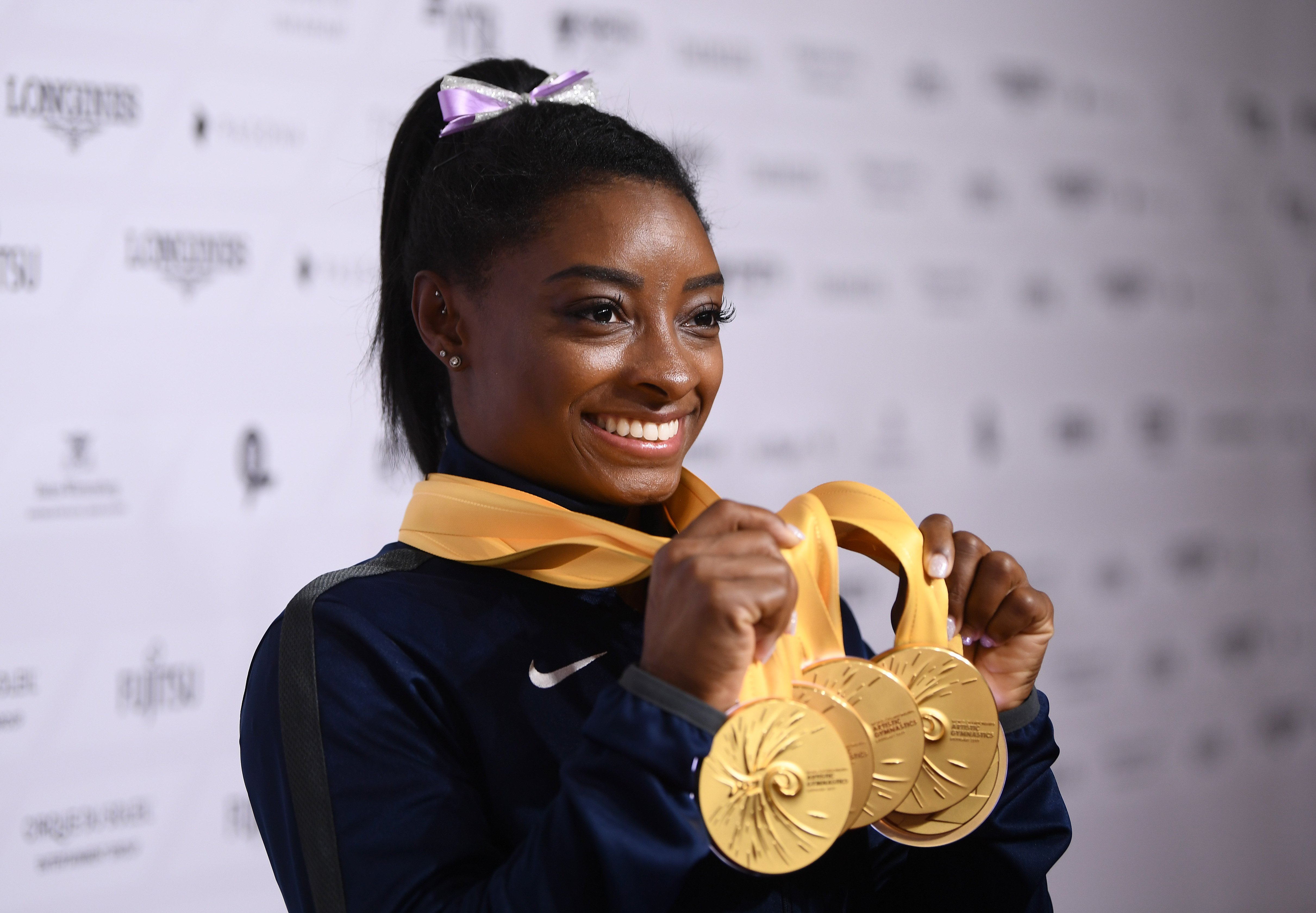 HE IS BILES' FIRST BOYFRIEND 
Biles and Ervin officially started dating in August 2017. Before that, they had been close pals for about three years after first meeting at the P&G Gymnastics Championships. 
While speaking during an interview with ET, Biles shared that due to her busy career, she never had much time for a boyfriend, and so he is her very first. 
ERVIN IS A DIRECTOR AND HEAD COACH AT A TEXAS GYMNASTICS CENTER
Since 2017, Ervin has been the director and head coach at Men's Gymnastics Program at World Champions Center. Like Biles, Ervin is a gymnast, and he reportedly graduated from the University of Michigan in 2015. 
According to reports, he was a part of the university's gymnastics team and even went on to become a part of the US national gymnastics team in 2013.
He has spent well over a decade being an elite athlete and has bagged numerous awards too. He is, admittedly, a perfect fit for Biles who is well known for her many achievements as a sportswoman. 
THEY DEVOTE MORE TIME TO THE SPORTS THAN THEY DO FOR THEIR RELATIONSHIP 
Biles and Ervin have their love for gymnastics in common. They are both so devoted to their careers and give it more time than they allow their relationship. 
Speaking to People, Biles explained that they both understand and choose to be realistic about the amount of time they can spend together. 
"We already know in each other's lives we don't come first, and that's okay with the both of us," The 22-year-old said. 
It works since the relationship is now two years old! Even more than the affectionate nature of their relationship, their maturity is one that is very admirable. That mutual understanding of their respective priorities is something that some older couples are still struggling with.