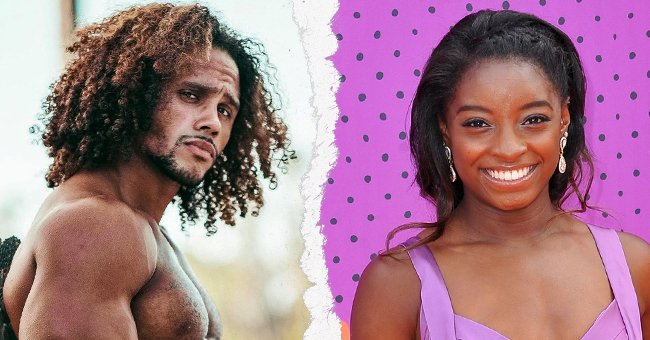 instagram.com/staceyervinjr | Getty Images
Meet Simone Biles' Ex-boyfriend Stacey Ervin Who Was Once Part of US National Gymnastics Team
Famous American Olympian Simone Biles was with her ex-boyfriend Stacey Ervin for over two years. Here's everything you need to know about the hunky elite athlete.
Simone Biles used to proudly share photos of herself with ex-boyfriend Stacey Ervin on Instagram before deleting them all after their breakup. The Olympic gold medalist has since moved on with her life, recently celebrating her first-year anniversary with fellow athlete Jonathan Owens.
While there are many known facts about Owens, who currently lives with Biles in Texas, not a lot of people know much about her ex-boyfriend. The couple split in March 2020 after almost three years together.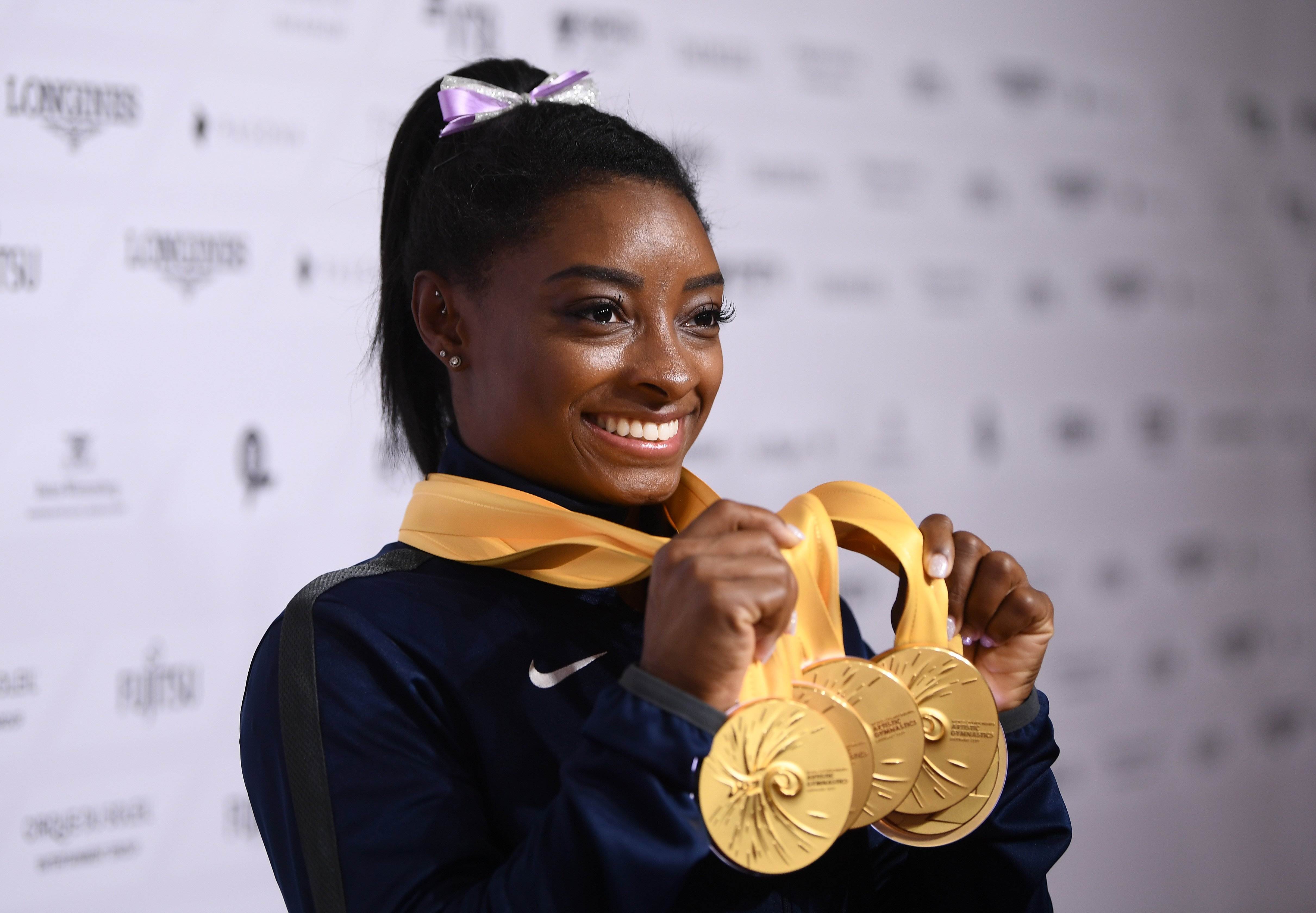 Simone Biles on October 13, 2019 in Stuttgart, Germany | Source: Getty Images
HE WAS BILES' FIRST BOYFRIEND
Biles and Ervin officially started dating in August 2017. Before that, they had been close pals for about three years after first meeting at the P&G Gymnastics Championships.
While speaking during an interview with ET, Biles shared that due to her busy career, she never had much time for a boyfriend, and so he was her very first. Since 2017, Ervin has been the director and head coach at Men's Gymnastics Program at World Champions Center.
FACTS ABOUT ERVIN
Like Biles, Ervin is a gymnast, and he reportedly graduated from the University of Michigan in 2015. He was a part of the university's gymnastics team and even went on to become a part of the US national gymnastics team in 2013.
He has spent well over a decade being an elite athlete and has bagged numerous awards. He is, admittedly, a perfect fit for Biles, who is well known for her many achievements as a sportswoman.
HIS MANY ACCOMPLISHMENTS
Like Biles, who has been competing professionally for years, Ervin was a competitive gymnast for 17 years. In 2015, he won the US floor exercise bronze medal and had also received an NCAA floor exercise bronze medal.
Aside from gymnastics, Ervin also made an appearance on "American Ninja Warrior." In his applicant video, he revealed he wanted to show people that they could accomplish their goals if they worked hard for them.
THEIR DEVOTION TO GYMNASTICS
Even before their breakup, Biles and Ervin admitted that they devote more time to their careers than their relationship. While they both revealed that they understood each other's priorities, it seems to have been a reason for why they decided to split. Biles once said:
"We already know in each other's lives we don't come first, and that's okay with the both of us."
BILES' NEW LOVE LIFE
Ultimately, Biles and Ervin believed their breakup was for the best, which made way for the gymnast's current relationship with NFL star Jonathan Owens. They recently celebrated their 1st year anniversary with sweet messages on social media.
Despite being busy training for the Tokyo Olympics that recently concluded, Biles and her athlete boyfriend made their relationship work. They remain absolutely smitten with one another, and fans have been absolutely supportive of their relationship.
Admittedly, Owens once revealed he actually did not know who Biles was before they started dating. Now, however, it seems he's looking forward to being with her for the long haul based on their sweet actions towards one another.
Please fill in your e-mail so we can share with you our top stories!