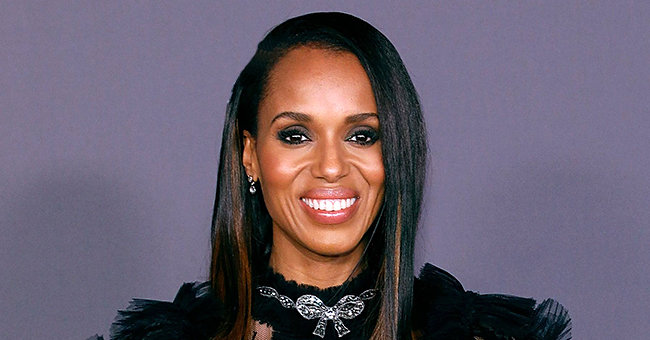 Getty Images
'Scandal' Actress Kerry Washington Tweets out Phone Number to Connect with Fans
"Scandal" actress Kerry Washington wanted to connect with her fans, tweeting her real phone number asking them to "text her."
On Twitter, 42-year-old Kerry Washington posted a video of herself narrating her phone number, asking her 5 million followers to message her. The actress revealed her phone number, hoping to connect with fans the same way they did during her seven years on the hit TV series "Scandal."
"Hey you guys. So you know how private I am, but I am going to do something crazy. I am going to give you my phone number, which I know sounds insane, but you know I posted about this last week. I've been missing that TGIT love."
Missing her "Scandal" Fans
According to Kerry, she used to "bond" with her fans every Thursday night through their show, but now that it's come to an end, it's becoming more difficult for her to interact with fans. As she would put it, "it's hard to sift through and really connect with the people who matter to you most."
Of course, Washington's fans made sure to respond to her Tweet, letting her know that they've already texted the number that she posted, hoping for her response.
One with the Fans
The actress also updated her fans about the people she's actually been texting, calling the entire experience "nuts."
It comes with no surprise that Kerry tweeting her number would be answered with a whole lot of text messages, as she's considered an influential actress and personality in general.
Kerry's Girl Boss Power
In fact, there's no better way to know just how influential a person is, but with the type of crowd that she associates with.
Kerry Washington hangs out with the likes of former First Lady Michelle Obama, and with both of their wisdom, achievements, and interests, such conversation between two girl bosses must have been for something great.
Now that she's done with being a girl boss on "Scandal," Kerry is taking her talent to Hulu's "Little Fires Everywhere," which premiers in 2020.
Please fill in your e-mail so we can share with you our top stories!