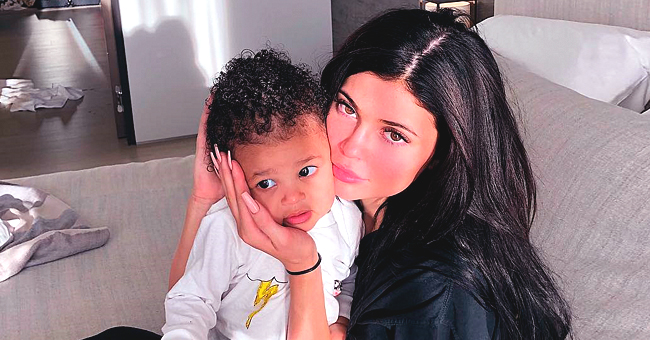 instagram.com/kyliejenner
Kylie Jenner's Unseen Shots of Stormi's Birth from Travis Scott's Netflix Doc 'Look Mom I Can Fly'
It's a proud mama moment for Stormi's mom, Kylie Jenner, who seems to be enjoying motherhood. Recently, she shared some clips of her daughter's birth.
Nearly two years ago, the beauty queen and her rapper beau, Travis Scott welcomed their first child together.
The "Keeping Up With The Kardashians" star has since kept memories of her little princess's birth private, until a few days ago, she decided to share those precious moments with the world.
The 22-year-old uploaded never-seen-before shots obtained from Travis's NetFlix documentary titled "Look Mom I Can Fly."
The young billionaire referred to her labor day as the "best day of her life." It obviously was, since she had the support of her man by her side.
In one of the images, the pair were seen holding hands. The rap artist clad in a black hoodie and track pants; he seemed quite unsettled.
The soon-to-be-parents held tenderly onto each other's grip; Kylie had her nails beautifully painted. It looked as if they were trying to assure each other that everything will be okay.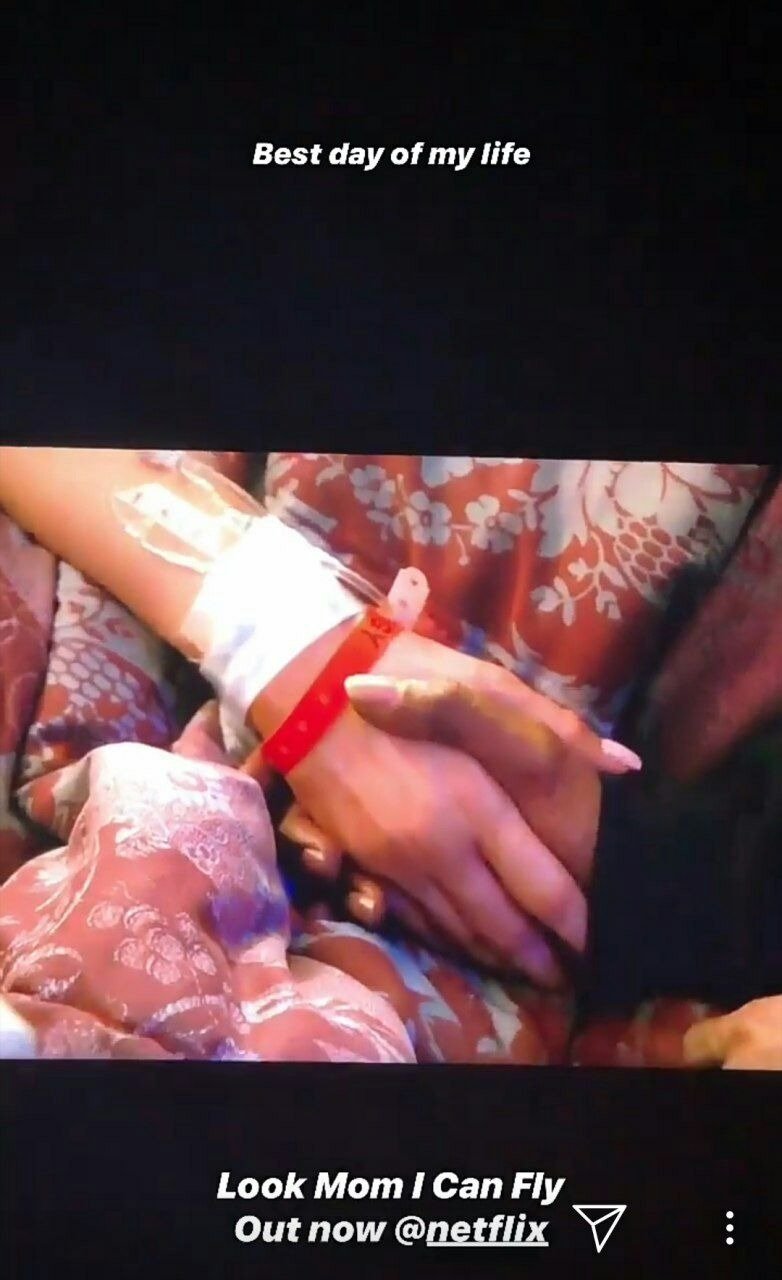 Kylie Jenner and Travis Scott holding hands | Photo: instagram.com/kyliejenner/
Another picture showed the onscreen diva's embracing her new-born. Although her face had a bit of makeup, the look of her wrapping her baby in her arms was even more captivating. Baby Stormi's fingers were revealed in a close-up shot. The tiny hands seemed admirable.
"Look Mom I Can Fly" documentary shows other birth memories. The new dad is seen explaining to a buddy over the phone how his new princess notices his and her mom's absence.
The infant, when carried by her parents seem calm, but when a third party comes in the mix, she appears uneasy and begins to cry.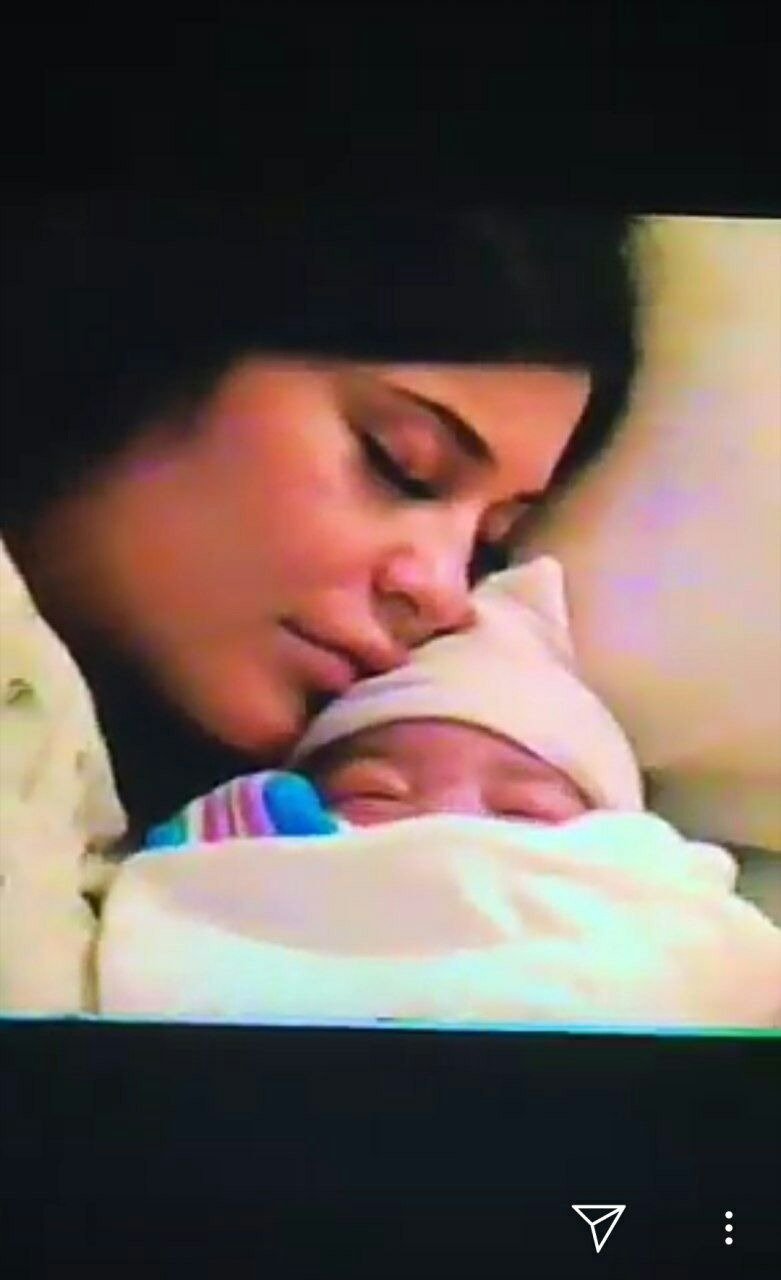 Kylie Jenner and Stormi Webster | Photo: instagram.com/kyliejenner/
Other videos from the documentary give a sneak peek of the makeup mogul's baby bump moment. 18-months later, and the family attends the documentary's premiere in style.
Kylie wore a white dress with matching heels, and Stormi rocked a colorful outfit paired with white sneakers and blings, while Daddy was on his braids and dark-colored attire. On the red carpet, the trio is captured sharing a kiss with their princess charmer.
In the course of an interview, the mother of one opened up about her daughter's development. She blushed about how fast the one-year-old seems to be growing, and how fast she grasp words.
Kylie stated that the young chap blurted out "trampoline," recently, and she stared in awe at Stormi, as she tried to figure out how that happened. In her words:
"This morning, it was trampoline. I'm like, 'how do you know, how do you know how to say trampoline? You're one and a half.' She's so smart."
The joys of motherhood cannot be compared to any feeling, so, interestingly, Kylie is having a blast!
Please fill in your e-mail so we can share with you our top stories!