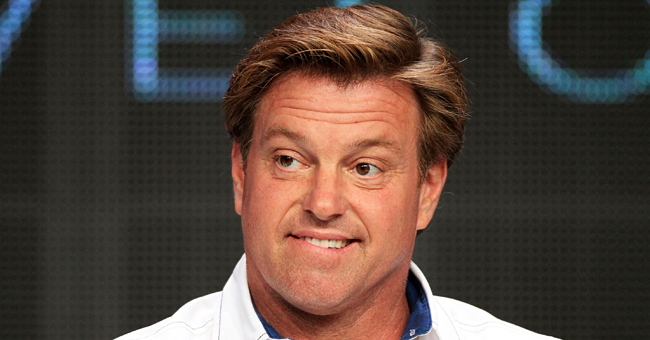 Getty Images
Jessi Combs' 'Overhaulin' Co-Star Chip Foose Pays Tribute to His Late Friend after Fatal Car Crash
The Automotive world lost an icon on Tuesday after Jessi Combs, the "fastest woman on four wheels," passed away while attempting to break her previous speed record in a jet-car. Her co-star on "Overhaulin" Chip Foose paid his respect through Instagram.
Pro jet-car racer and TV host Jessi Combs, also known as the "fastest woman on four wheels," departed from our world on Tuesday after she crashed.
Combs was trying to break her previous record of 398 MPH. According to the local authorities, the cause of the crash is still under investigation.
Terry Madden, Combs' boyfriend, made the news public around 4 PM through his Instagram. He revealed that the beloved racer passed away in a "Horrific" accident despite all the efforts to save her life.
As the news of Combs' demise spread, her friends, fans, and family took to social media to post their respects in her memory.
CHIP FOOSE MOURNS HIS LOST FRIEND
"Overhaulin" co-star Chip Foose took to Instagram to post a heartfelt tribute to his lost friend. He expressed how she would be missed not only by him but by the entire industry.
"So sad to hear of Jessi's passing, I will miss her and so will our industry. She attacked all her projects with a smile and 110% passion. She chased her dream to be the fastest and she was. Remembering the better times and sharing this picture of the first time I met her as a WyoTech student from our Season 1 Overhaulin build. God speed Jessi. -Chip."
The "Overhaulin" co-host was not the only one who was saddened by Combs' death--many personalities from and outside the automotive industry also paid tribute to the racer.
THE FASTEST WOMAN ON TWO WHEELS PAYS TRIBUTE TO FELLOW RACER
Besides Chip, Valarie Thompson, the "fastest woman on two wheels" after being the first woman to exceed 300 MPH on a motorcycle, also paid her respect to Combs through her twitter.
Thompson mentioned that she had the chance to attempt the record, but it wasn't her turn, and the news hit home for her. Comb's family made a statement regarding her entombment.
Madden added to the statement and urged her fans to be wary of scammers who will try to bilk money off of the mourners. According to them, a funeral in the form of a celebration of life is on the way.
"A celebration of Jessi's life is being planned and a foundation is being created to continue her efforts to empower women and young girls to follow their dreams," the statement concluded.
They further mentioned that they would create a foundation to keep her legacy going and empower women all over the world. The details regarding the foundation would be announced on a later date.
Please fill in your e-mail so we can share with you our top stories!