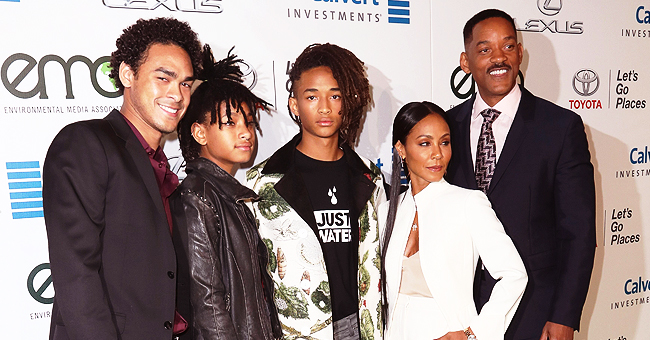 Getty Images
Get to Know Sheree Zampino, Mom of Will Smith's First Son Trey Who's Part of Their Blended Family

Will Smith has a well-blended family that many can learn from. A vital member of that family is his ex-wife, Sheree Zampino, and mother of his son, Trey; her story is quite impressive.
On a particular day in the early '90s, Will Smith went to the production set of "A Different World," hoping to meet Jada Pinkett-Smith, but instead, he met Sheree Zampino, and that's the beginning of their story. Soon, they got married in '92, had a son, Trey, that same year, but got divorced in '95 just before their third anniversary.
Years later, Zampino explained why their marriage didn't work, with the words,
"Our marriage ended because we were so young… it's just a lot of responsibility. Marriage is not easy, especially at that age."
The actor's ex added that as Smith's career grew in those days, she felt smaller, and when she realized he could not give her what she wanted, the mum-of-one pulled the plug.
Afterward, Zampino tried to move on with her life but found it hard to find a man who was not cowered by her ex's fame and wealth. She later married NBA player, Terrell Fletcher, but the marriage ended in 2014.
Aside from her failed marriages, Smith's ex is a businesswoman. She owns a skincare product line, Whoop Ash, and currently operates an online clothing and accessories boutique called, Sheree Elizabeth. Zampino is also a talented painter but is yet to release any of her artwork.
The "Hollywood Exes" star has a close relationship with her ex, and his wife, Jada. After the "Suicide Squad" star's first marriage ended, he started a relationship with the actress and got married to her in' 98.
Smith once said that he cried in the restroom of The Palms restaurant when he realized that he should have married Jada, not Zampino. After he married the "Red Table Talk," host, she didn't get along with his ex, and after the women argued on the phone, the "Men in Black," star told the actress to respect the former "Eat, Pray, Live" podcast host.
The two women are now good friends, and Zampino's son, Trey, is equally close to his stepmom. In 2018, he joined the actress and his father on a trip to Dubai, and the former reality star sees Jada as a perfect bonus-mum to her child and co-parent.
Zampino, Smith, and Jada, have a perfectly blended family and support each other in everything.
Please fill in your e-mail so we can share with you our top stories!