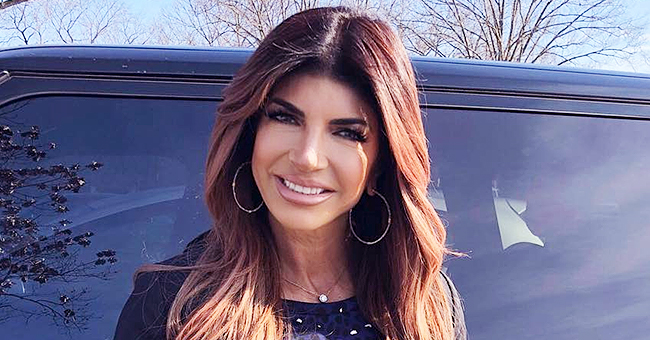 instagram.com/teresagiudice
RHONJ Star Teresa Giudice Helps Daughter Gia Move into Rutgers University Dorm as She Drops Her Off

In a flurry of emotions, Teresa Giudice of "The Real Housewives of New Jersey" saw her daughter off to college. She shared the emotional experience with fans via social media.
A few months ago, Gia, who is the reality star's oldest daughter, shared that she will start school, come fall. Her university of choice, Rutgers University is close by home, which makes it seem like it'd be a bit easier to handle for the family.
The time finally came on Thursday, August 29, and the youngster was accompanied to her new hostel by her mother. Not wanting to miss any part of the joyous milestone, Giudice documented the day on her Instagram Stories.
The video clip included just about everything from transferring the luggage into a truck to the time when they helped Gia unload in front of her dorm.
The series of videos started outside the Giudice's New Jersey home where Teresa's brother Joe Gorga helped pack Gia's stuff inside their white pick-up truck. Teresa can be heard saying behind the camera:
"There's my brother helping to pack up Gia!"
Just after the video shows Giudice criticizing her daughter for packing way too much, it cuts to her silently recording an emotional Gia saying goodbye to her pet dog, Bella. Sweetly, the youngster shouted at the camera remanding Giudice for taping something so intimate.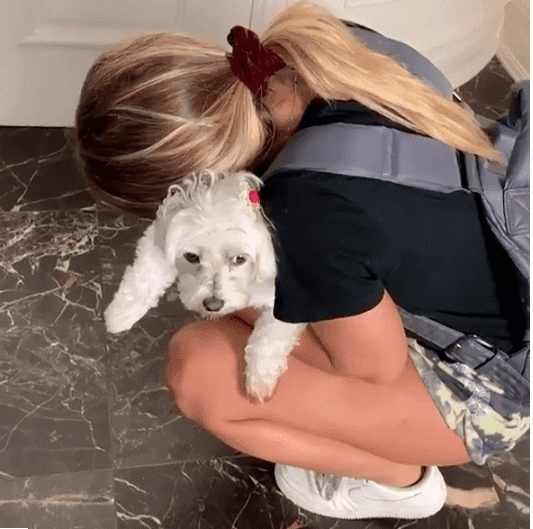 Gia Giudice embracing her dog as she leaves for school | Photo: Instagram/teresagiudice
Finally, the family piled into the car and made their way to Rutgers. One of the clips shared on Giudice's Instagram showed that on getting to their destination, Gia's load was moved into the hostel by the university's move-in team.
Giudice, admittedly, did a fine job as she managed to capture all the little details. Also, the protective matriarch shared how they helped Gia put some minor finishing touches in her new room.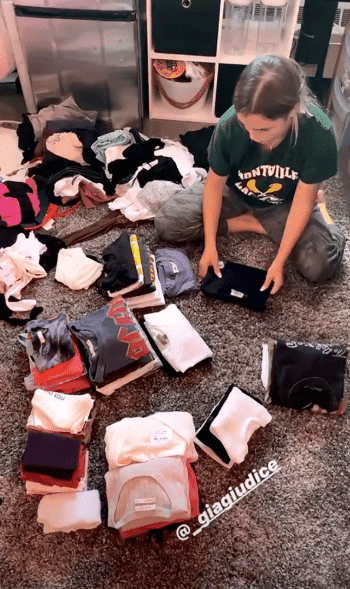 Gia's sister helping her unpack | Photo: Instagram/teresagiudice
Amidst the tender exchange, it is not hard to notice that Joe Giudice, the family patriarch was absent. Every avid follower of the family would already know that the Giudices have things real rough right now with Joe facing possibilities of getting deported!
Even if it isn't said out loud, it is obvious that it would be something nagging at every member of the family. For Teresa, the most fearful thing about the deportation is that it would cause Joe to miss out on important family milestones and events like seeing their daughters to school.
An emotional Teresa said:
"He's going to be missing out on so much."
Here's to hoping everything works out fine for the Giudice family.
Please fill in your e-mail so we can share with you our top stories!