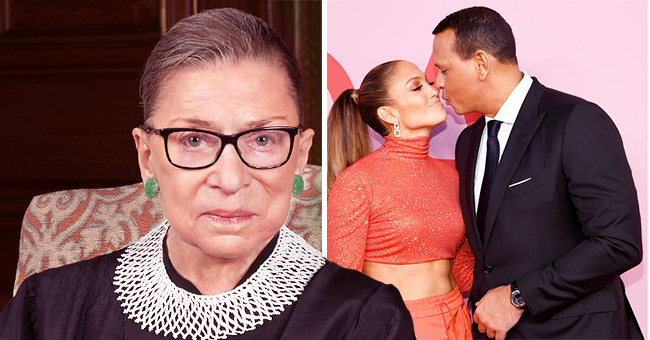 Wikimedia Commons / Getty Images
Ruth Bader Ginsburg Reveals J-Lo Asked for Marriage Advice after Engagement to Alex Rodriguez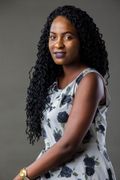 The Supreme Court Justice disclosed that Jenifer Lopez asked her for marriage advice soon after her engagement to beau Alex Rodriguez. J-Lo's engagement with A-Rod is her fourth attempt at marriage.
The Associate Justice of the Supreme Court recently proved that she not only knows how to judge matters of the nation but also issues of the heart.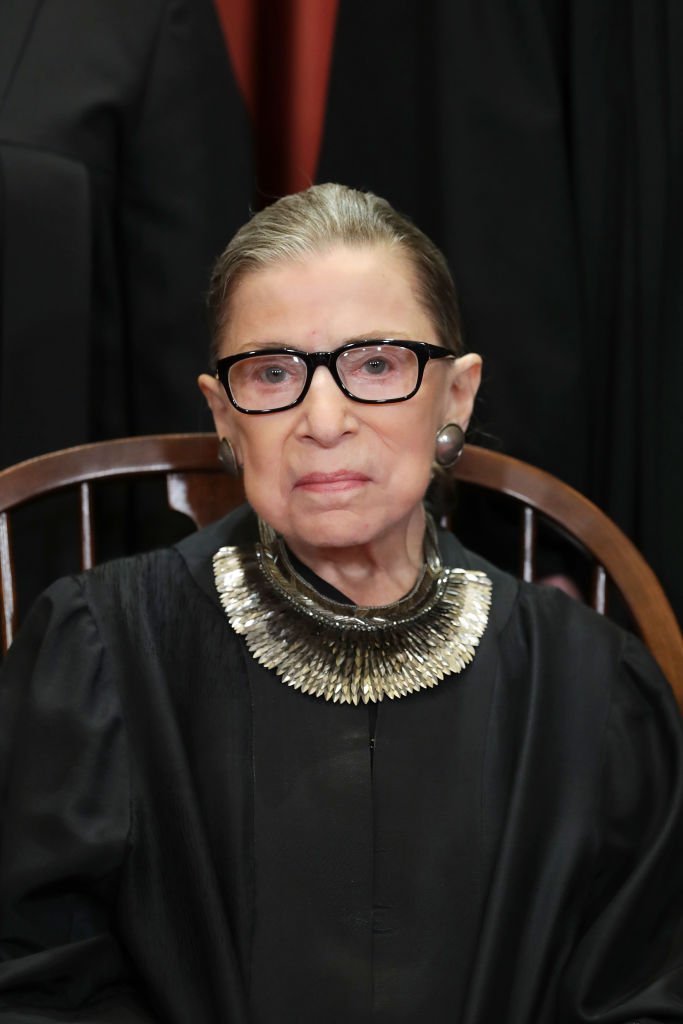 United States Supreme Court Associate Justice Ruth Bader Ginsburg in the East Conference Room at the Supreme Court building in Washington, DC | Photo: Getty Images
As revealed by The Hill on Twitter, the 86-year-old legal icon disclosed that J-Lo sought marital advice from her, while speaking at the National Book Festival in Washington D.C.
Justice Ginsburg explained:
"I was called up about a month or so ago by Jennifer Lopez, and she said she would like to meet me and introduce her fiance Alex Rodriguez."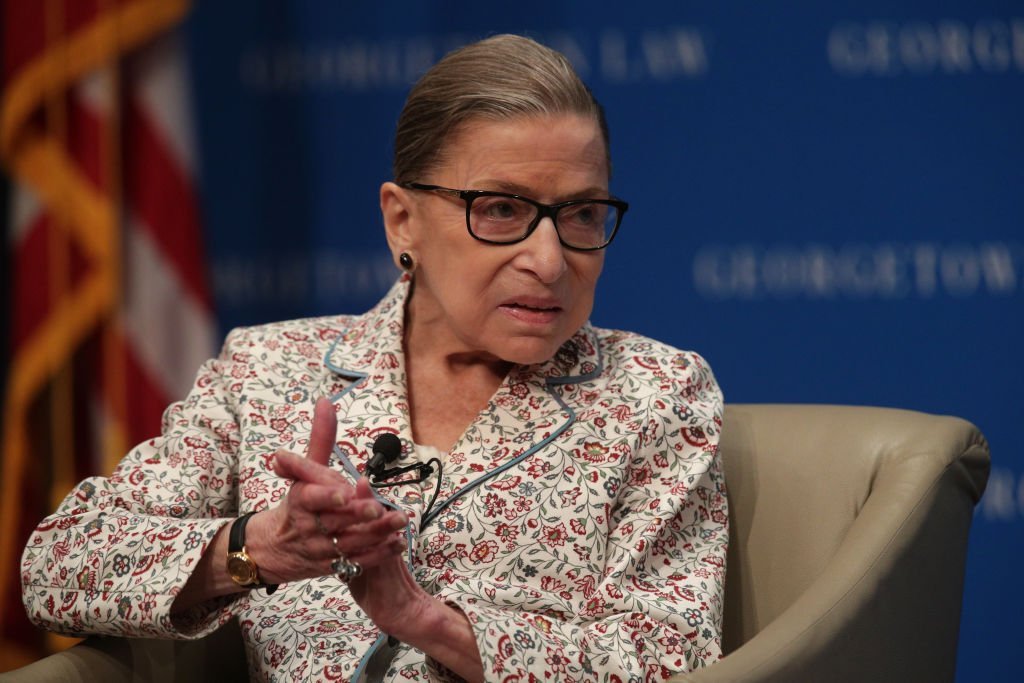 Supreme Court Associate Justice Ruth Bader Ginsburg in a discussion at Georgetown University Law Center at Washington, DC. Photo: Getty Images
RBG, as she is fondly called, continued, saying that the power couple visited her in her chamber and that Lopez "mostly wanted to ask if she had any secret about a happy marriage."
Proving that whatever advice she gave worked wonders, Ruth added:
"Now, A-Rod is traveling with her to concerts all over the world!"
Still, the Supreme Court Justice didn't fail to pass along the notorious advice she got from her mother-in-law on her wedding day.
Ginsburg recounted the memorable moment saying:
"She took me aside and said she wanted to tell me what was the secret to a happy marriage. I said I would be glad to hear it. 'What is it?' And she responded, 'It helps sometimes to be a little deaf.'"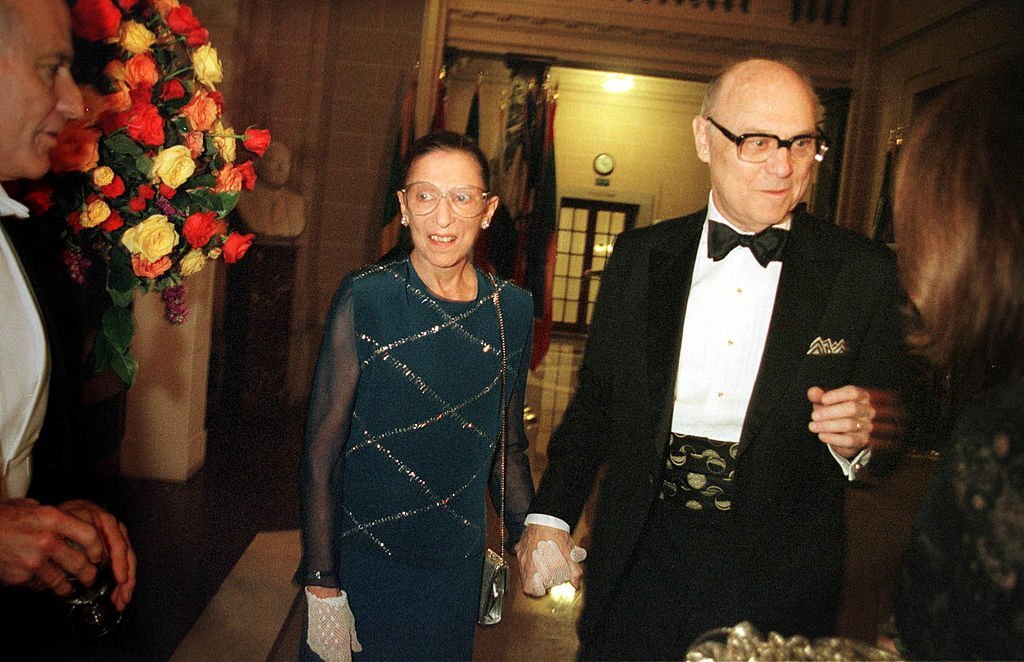 Justice Ruth Bader Ginsburg and her husband John Ginsburg at a gala opening night dinner in Washington, D.C. | Photo: Getty Images
Ruth was happily married to Martin D. Ginsburg for 56 whopping years until his demise in 2010.
THREE FAILED MARRIAGES
It comes as no surprise that J-Lo would go to the legal icon for some marital advice. The singer had had a host of failed marriages before Rodriguez came into the picture.
She has been married three times, and her engagement to A-Rod makes it her fourth attempt.
In a YouTube video of the behind-the-scenes moments of her tour, the 50-year-old reflected on her past unions saying her first two marriages which were 9 months and 11 months respectively didn't count.
She explained that at the time she was very young and didn't want to feel lonely, that's why she tied the knot.
"It seems like in this life, you're always surrounded by people, you're never lonely, but it's very lonely. So you always want somebody with you. Somebody. And so, I felt like if I got married, I felt like I would always have somebody, but that's not how life works, the singer revealed."
Going down memory lane, however, wasn't all that J-Lo did as she also took a peek into her future with A-Rod. She admitted that she wanted a big wedding and that she would prefer it took place in a church.
Also, she hinted that the day we have all been waiting for is close!
Please fill in your e-mail so we can share with you our top stories!