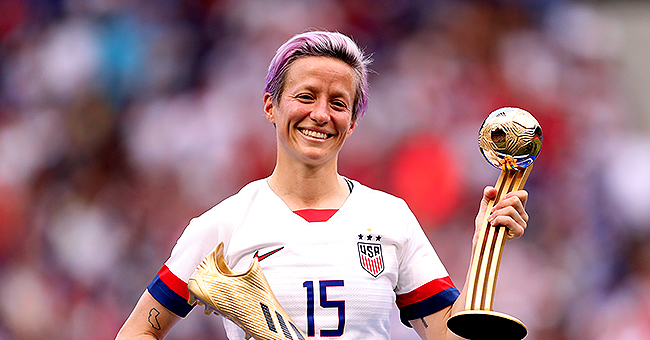 GettyImages
10 Facts about Megan Rapinoe Who Stole the Spotlight This Year

She might be still young, but since she plays soccer for a living, Rapinoe is already approaching the end of her career as an athlete, but she also made sure to secure her place in US sports history both on and off the field.
The co-captain of the US Women's National Soccer Team, Megan Rapinoe turned 34 years old on July 5. With the next World Cup taking place in 2023, when she will be 37, it could be the last one on which the midfielder/winger takes part.
But she will always be remembered as the woman who earned the female US soccer team two consecutive World Cup victories, first in 2015 and second in 2019. Here are some lesser-known facts about Rapinoe.
SHE HAS A TWIN
Megan has a twin sister named Rachael who also had a career as a professional soccer player. Originally from Redding, California, the twins attended the University of Portland, where she played for its soccer team, the Pilots until 2009.
Apart from pursuing sports together from age 4, the sisters also run a business together called Rapinoe FC, which apart from selling apparel offers training clinics for the youth nationwide.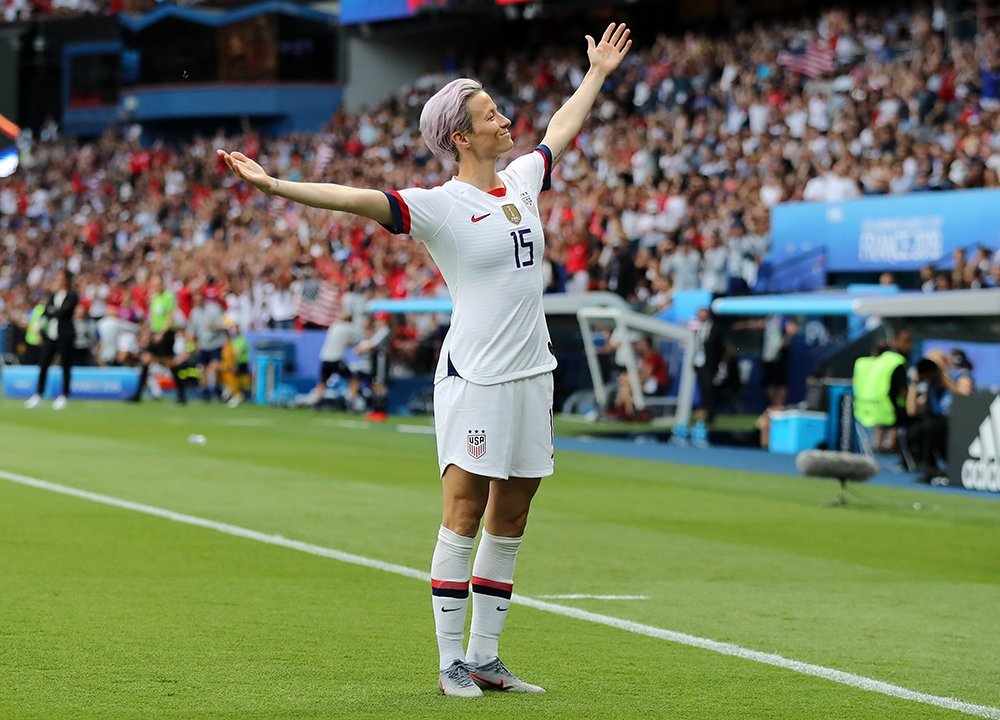 Megan Rapinoe. I Image: Getty Images.
AMONG THE BEST
With two Olympic medals, and famous for her key role in earning many significant victories to the US team, Meghan is considered one of the greatest players in the world.
She became known to soccer fans in the 2011 World Cup, when she scored an equalizer gold in the quarterfinal match against Brazil, which earned her the ESPN's ESPY Award for Best Play of the Year.
Megan was named a World Cup All Star and has been twice nominated for FIFA Women's Player of the Year.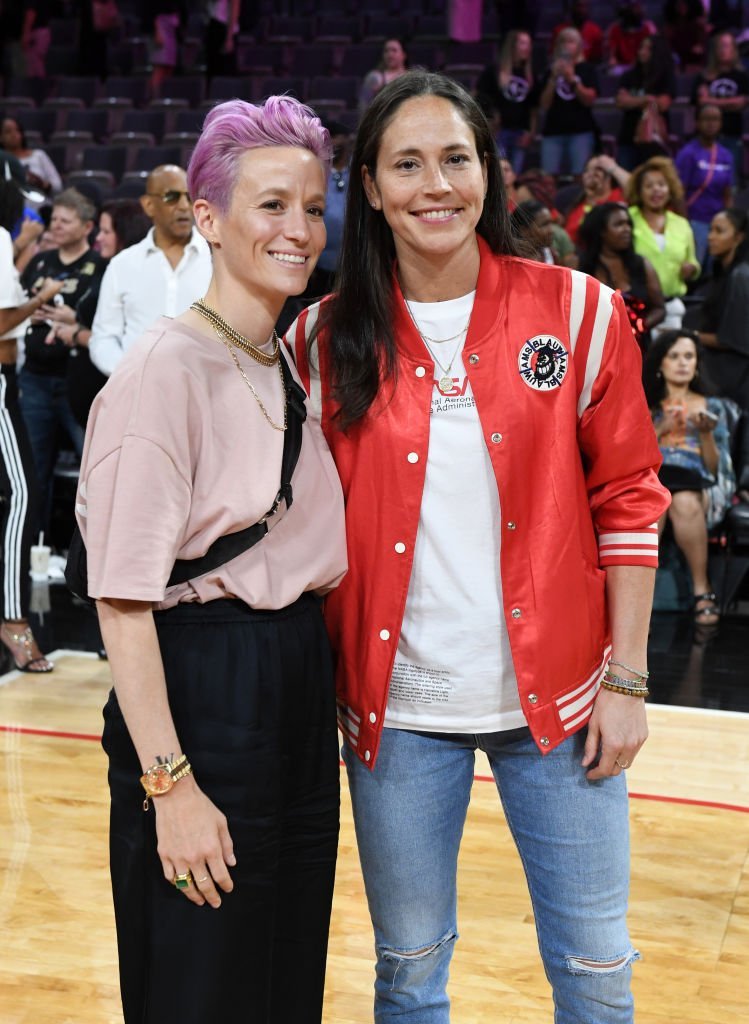 Megan Rapinoe and Sue Bird. I Image: Getty Images.
SHE DATES A FELLOW SPORTS STAR
Megan came out as gay publicly in 2012, when she openly addressed her sexual orientation in an interview for OUT Magazine.
She has been involved with Australian soccer player Sarah Walsh and was engaged to musician Sera Cahoone until 2017. Nowadays, Megan has been dating WNBA star Sue Bird for two years.
SHE WAS INSPIRED BY COLIN KAEPERNICK
In 2016, Megan followed the example of then-NFL quarterback Colin Kaepernick and joined the 2016 national anthem protests to raise awareness about racially motivated police brutality in the US.
She has also refused to sing the national anthem as a political statement that refers not only to racial issues but also to the unfair treatment of people from the LGBT community.
"Being a gay American, I know what it means to look at the flag and not have it protect all of your liberties," Megan explained.
LGBT ADVOCACY
While she made headlines for her solidarity with Kaepernick, Megan has been a vocal ally for LGBT organizations ever since coming out, such as the Gay, Lesbian & Straight Education Network and Athlete Ally.
She has written a number of articles about being openly gay in today's America, and she uses her huge social media platform to address issues related to this subject often.
THE SPORTS ILLUSTRATED ISSUE
In May 2019, Megan earned yet another distinction when she became the first openly gay woman to appear on the annual Sports Illustrated issue, posing on the beaches of St. Lucia alongside some of her team members.
"I think it's really quite a bold statement by Sports Illustrated to be honest because it has been seen as sort of this magazine only for heterosexual males," Megan told the magazine.
The groundbreaking feature came not long after Megan and her girlfriend Bird became the first same-sex couple to appear on the cover of ESPN's Body Issue, both posing in the nude.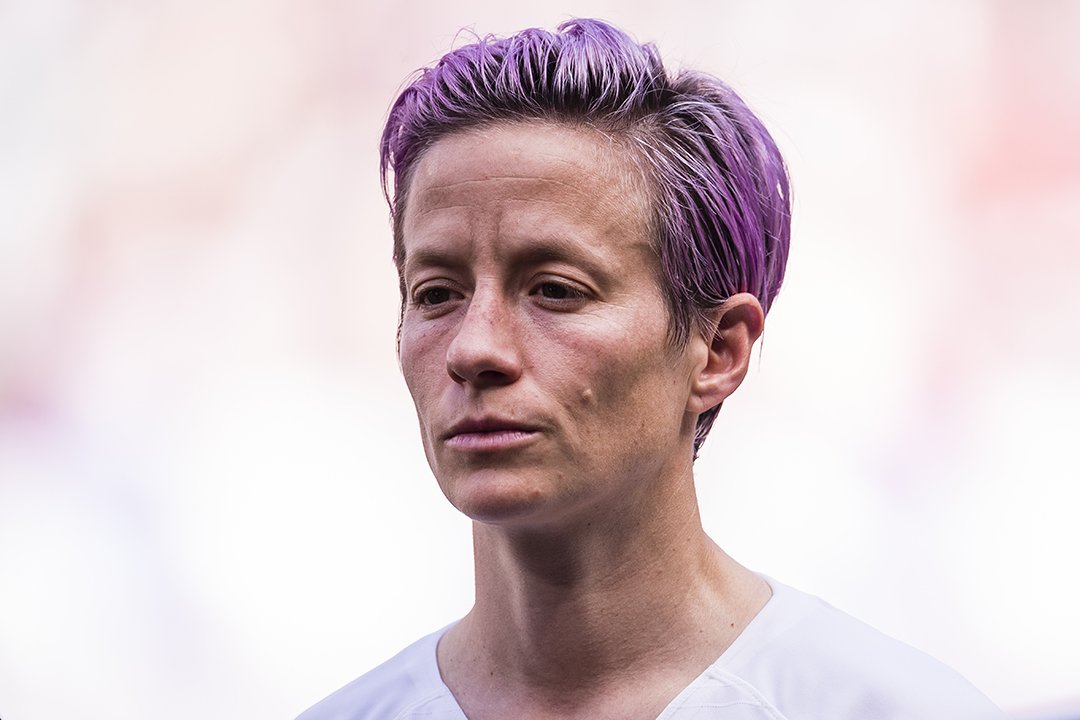 Megan Rapinoe. I Image: Getty Images.
INJURIES
Megan has suffered her share of injuries during her long years devoted to soccer. In fact, she has sustained three different ACL (anterior cruciate ligament) injuries in the course of her career.
Her latest knee injury happened on the USA Women's Victory Tour in 2015, but that didn't prevent her from playing her second Olympic Games in 2016.
SEATTLE REIGN FC
Besides her key role in the US team, Megan is a member of Seattle Reign FC of the National Women's Soccer League, alongside her fellow World Cup goaltender Hope Solo.
She has also played in the Australian W-League, serving with Sydney FC.
HER OLDER BROTHER
Born minutes later than her twin sister, Megan is the youngest of five children. Her older brother Brian was the person who first got her interested in soccer.His career, though, was never nearly as successful as that of his little sister, for he spent most of his adult life in prison.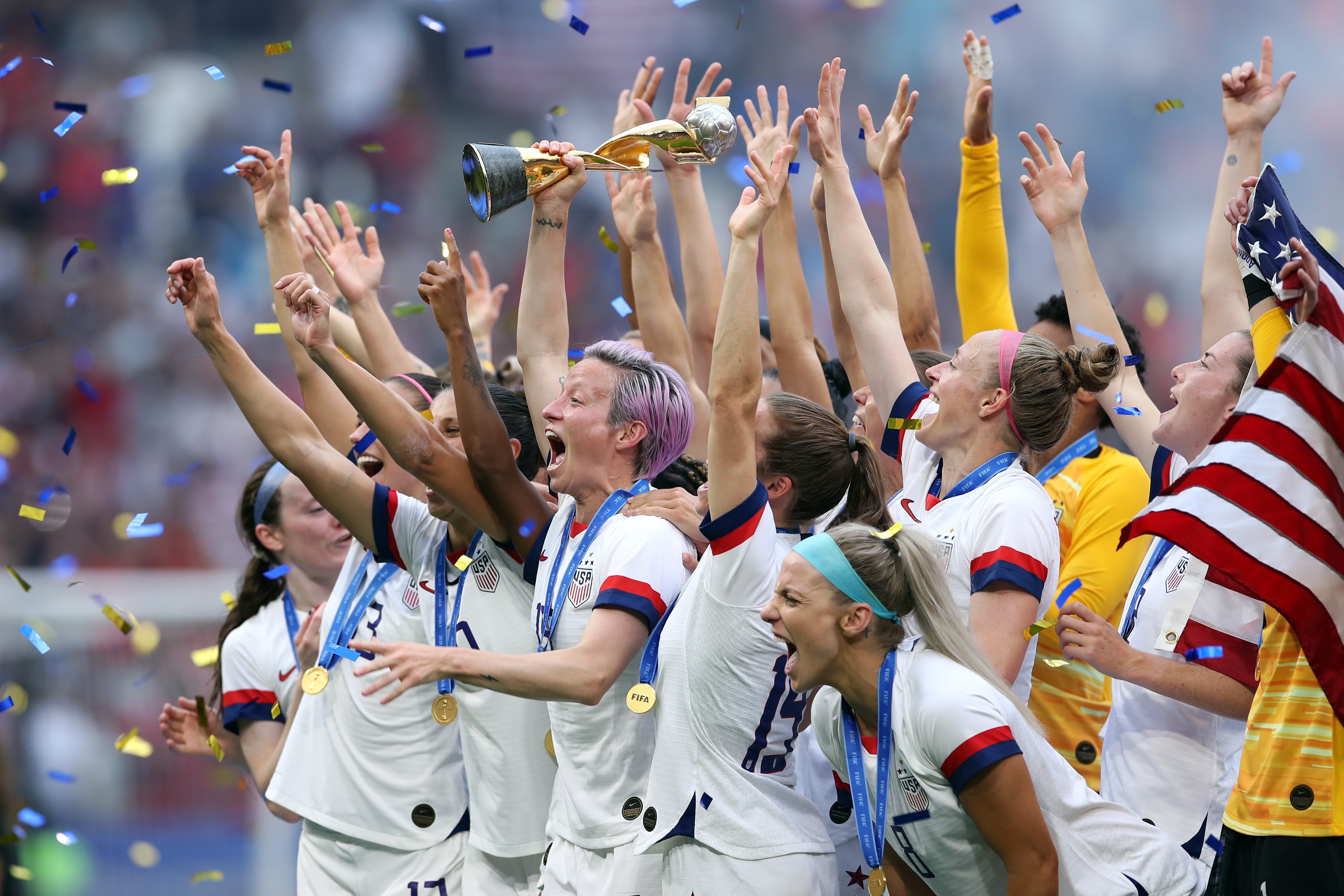 US Women's National Soccer Team. I Image: Getty Images.
A UNIQUE TRIBUTE
Following the US team's victory in the 2015 Women's World Cup, Hawes Farm in Anderson, California, featured Megan's face on that year's corn maze to honor her for the achievement.
"I saw my face in the Hawes Farm corn maze. It was so amazing. What an honor, that's something that's so unique and so cool," the sports star told KRCR News back then.
Please fill in your e-mail so we can share with you our top stories!