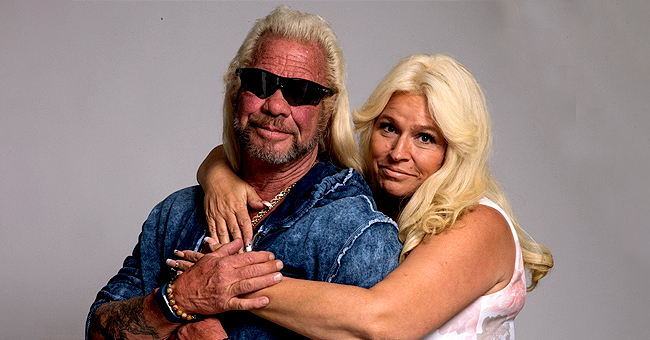 twitter.com/nypost
'Dog's Most Wanted' Premiere Shows Heartbreaking Moment Beth Chapman Found out Her Cancer Had Returned
The season premiere of "Dog's Most Wanted" gives the public a peek into the exact moment the late Chapman matriarch discovered that her cancer was back.
Beth Chapman, reality star and renowned bounty hunter, passed away on June 21 at the age of 51. Her demise is one that left fans shaken despite the common knowledge that she had been battling cancer for a few years.
"IF I'M GOING TO DIE, I'M GOING TO DIE IN MY BOOTS."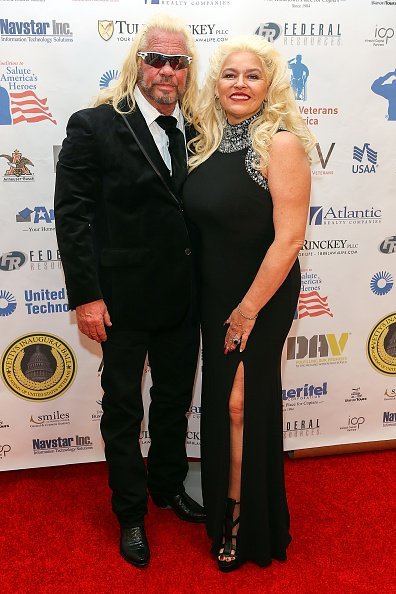 Duane 'Dog the Bounty Hunter" Chapman (L) and Beth Chapman attend the Vettys Presidential Inaugural Ball at Hay-Adams Hotel on January 20, 2017 | Photo: Getty Images
BETH GETS TEARY ON HEARING THE NEWS OF HER CANCER RETURNING
It all seemed to happen so fast and now, the new series, which makes the gorgeous star's final TV appearance before her death, seems to have reopened old wounds. A short video clip, shared by WGN America, via YouTube, lets fans watch Beth's emotional reaction to getting the bad news.
The clip runs for just a little over one minute and features a narrator giving a short recap of Beth's battle with cancer.
"In 2017, Beth won a year-long battle with cancer after having a tumor removed from her throat," the narrator is heard saying.
"But today, for the entire Chapman family, everything is about to change," the voice continues just before the video zooms in to show Beth, Duane and their daughter Cecily in a car.
Like the title of the video hints at, the family receives a phone call from Beth's doctor. Unfortunately, it is terrible news as the doctor discloses that Beth's immunotherapy test results came out fearful.
"I hate to say it, but unfortunately, your tumor is not improving based on the immunotherapy. I need to advise you to start with some chemotherapy," the doctor says.
The doctor quickly notes that they should schedule a time for Beth to start chemotherapy immediately. A heartbroken Beth, however, responds with an,
"I need to process it first and call you back."
After the call ends, Duane is seen pacing on the side of the road, while Beth and Cecily wipe away tears. Despite the unfortunate news, the mother of four decided to continue with the show.
"If I'm going to die I'm going to die in my boots," Beth said in a teaser for the season airing at the start of the series premiere.
That is one good example of why many people found and still find Beth a very admirable woman. May her soul rest in peace. Dog's Most Wanted premieres Wednesday at 9 p.m. ET on WGN America.
Please fill in your e-mail so we can share with you our top stories!