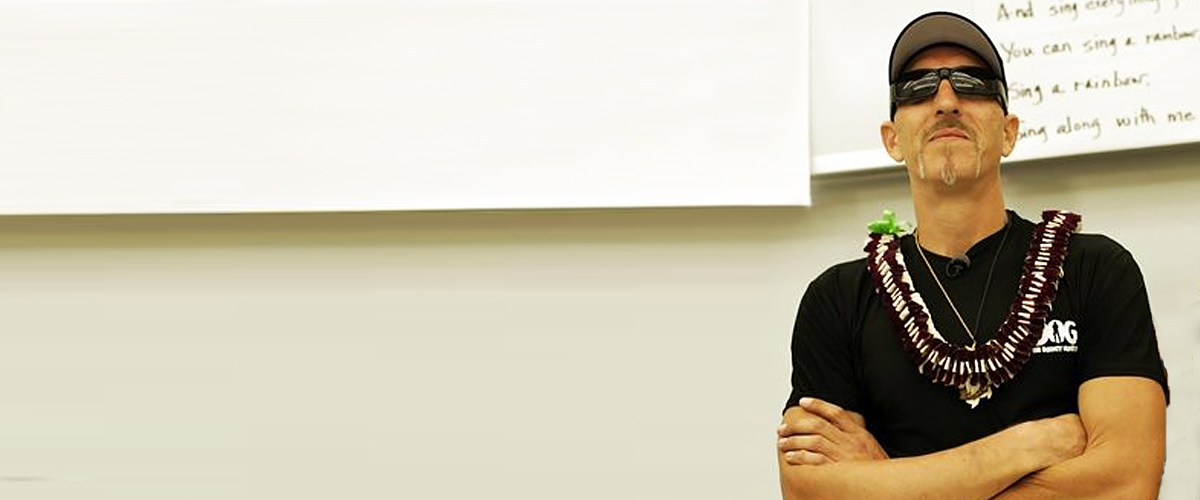 facebook.com/islandbail.timyoungbloodchapman
Controversial Life of 'Dog the Bounty Hunter' Former Star Tim Chapman

Even though Tim Chapman, best known for "Dog the Bounty Hunter," worked as a bounty hunter for many years, he was involved in several problems with the law.
While most people believe that Tim and Duane "Dog" Chapman are related, they are not. However, they consider each other "blood-brothers," like Dog has claimed several times in his show.
Tim, born on May 13, 1965, was born in Ventura, California. Sadly, his parents got divorced when he was only two years old, which forced him to move with his paternal grandparents.
Tim Chapman's early life
Two years later, he came back to his mother's home and stayed with her for the rest of his teenage years. Since he grew up surrounded by bounty hunters, it was only natural for him to follow that path.
He once revealed that his first civilian arrest happened when he was only 14 years old. Years later, while Tim was working for his mother, he and Dog met each other and became friends instantly.
After a while, he joined Dog, Beth, and Leland in the company Da Kine Bail Bonds in Hawaii, and later rose to stardom thanks to "Dog the Bounty Hunter." By the time the show started, he was already married to Davinanatasha Faletoi.
Tim's time on the show
Fans of "Dog the Bounty Hunter" enjoyed the unique relationship that Tim and Dog had during the first five seasons of the show. Unfortunately, Tim was absent from season six to almost half of season seven.
At that point, he explained that he needed a break to take care of his children, although he was also dealing with the aftermath of his second arrest.
One would believe that a person who tracks down criminals should know better and try not to break the law. However, Tim was arrested next to Dog and Leland Chapman in September 2006 at the request of the Mexican government.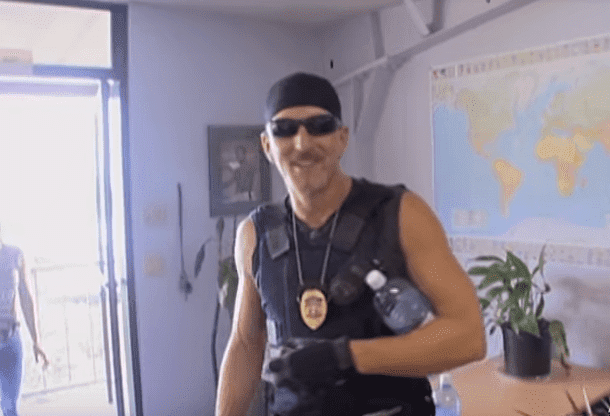 Tim Chapman ready to track down criminals | Source: YouTube/A&E
Getting arrested
The three of them went to Mexico to chase serial rapist Andrew Luster, the heir of Max Factor Cosmetics, in June 2003. Soon after capturing him, the bounty hunters were arrested by Mexico police agents.
They posted bail and were released, but never returned to Mexico to carry on their court hearing, so US Marshals did their jobs and extradited them to Mexico. Once there, they were released on bail again.
This time, though, they had to wear electronic bracelets and couldn't leave Hawaii. Thankfully for the trio, the Mexican government dropped the charges.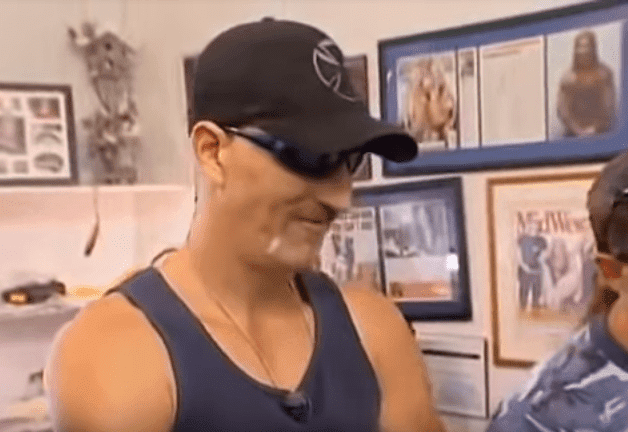 Tim Chapman listening to Dog | Source: YouTube/DogTheBounty Hunter
Second issues with the law
Unfortunately, Tim's problems with the law were not over. In January 2008, he was charged with first-degree terroristic threatening and indecent exposure soon after an incident that took place at the Ala Moana Center in Hawaii.
According to the security guards of the shopping mall, Tim was fondling himself in a vehicle at the parking lot. However, his attorney said that he was changing his pants after spilling orange juice on them.
Security guards asked him to get out of his truck, but Tim refused and drove off, reportedly, almost hitting the guards and pedestrians. Due to the nature of the charges, he could have face up to five years behind bars.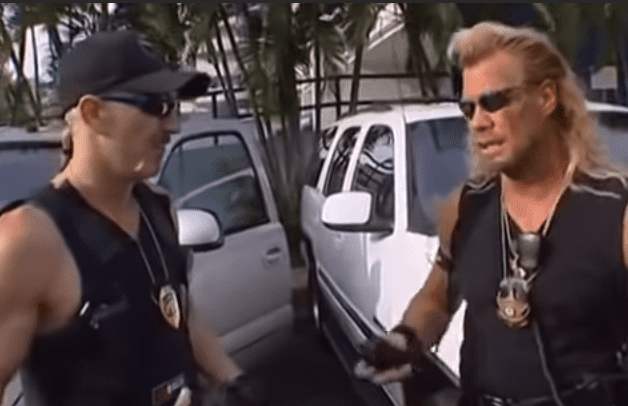 Tim and Dog talking | Source: YouTube/DogTheBounty Hunter
The outcome
Thankfully, after a short court case, the former bounty hunter was declared not guilty and was released.
Although neither Tim not Davinanatasha has confirmed or denied the speculations, it is believed that the negative image that Tim got after the second arrest was the reason for their 2009 divorce.
Together, the ex-couple have four children: Summer Rain, Autumn Sky, Thunder Cloud, and Storm Hunter. Apart from them, Tim has a son with a previous relationship named Tim Chapman Jr.
At the moment, Tim, who is believed to have an estimated net worth of $3 million, has chosen a life out of the spotlight. He has not made any more appearances on TV ever since "Dog the Bounty Hunter" was canceled in 2012.
Please fill in your e-mail so we can share with you our top stories!