Nick Cannon from the 'Masked Singer' Slammed over His Comments about Lori Harvey and P. Diddy's Alleged Relationship
Nick Cannon is catching heat online after making critical comments about Diddy and Lori Harvey's alleged relationship. Social media users are slamming the actor/TV host for being hypocritical.
During an appearance on VladTV last week, Cannon opened up about his thoughts on Diddy, 49, dating Steve and Marjorie Harvey's 22-year-old daughter, Lori.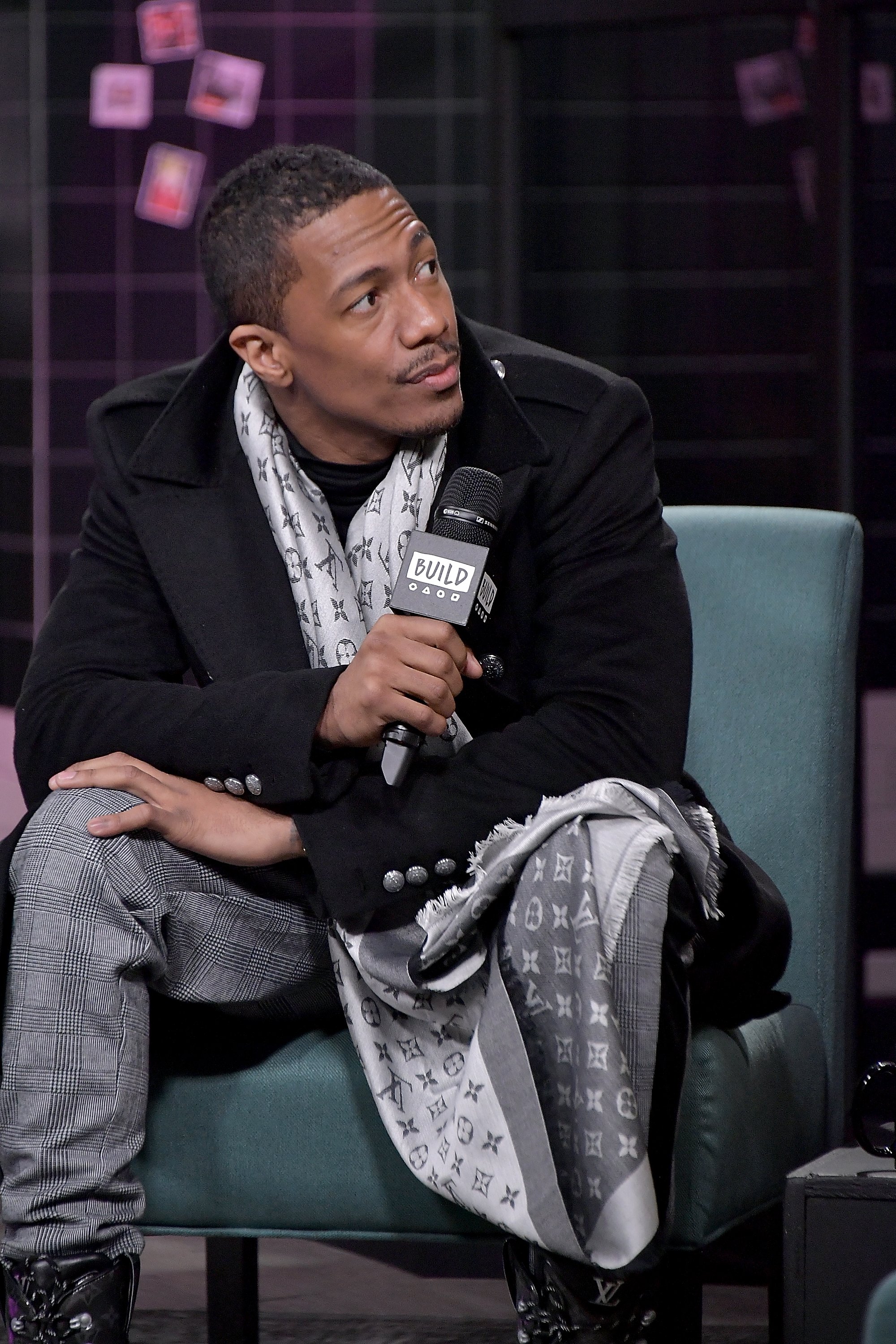 THE "SHADE" THAT STARTED IT ALL
"22 and 49. Aw, man!" Cannon yelled before adding:
"I don't have a problem with that but I'd be heartbroken if that was my daughter. To each his own, but I would feel like I failed as a father if I'm sitting across the table with a dude the same age as me that's dating my daughter. I would feel like I failed."
CANNON'S SIMILAR SITUATION
The "Masked Singer" host's remarks didn't quite sit well with fans who took to the comment section of his interview YouTube clip.
For most of those calling out Cannon on his opinion, their argument bordered on the fact that it was hypocritical of him to criticize Diddy and Lori when his ex-wife of six years Mariah Carey is 11 years his senior.

SOCIAL MEDIA REACTS
Cannon himself addressed his age gap with Carey in the VladTV interview, noting that the songbird supreme was only about six years older than his mom.
"NICK CANT TALK. HOW U THINK HIS MOM FELT ABT MARIYAH [sic.] CAREY," a fan lashed out.

Another accused Cannon of being chauvinistic:
"He was incensed at the thought of his baby dating an older man, but then he turned around and justified his relationship with Mariah and Lori Harvey's relationship with Diddy. So inconsistent and chauvinistic. Lost some points, Nick."

"When my daughter gets to the legal age for dating, it's whoever she wants to date," a third fan added, per Good Housekeeping. "She grown so that wouldn't even phase [sic.] me. Nick, you sound a bit hypocritical."

THE LORI-DIDDY CONTROVERSY
Cannon, meanwhile, may have only voiced what many have been thinking. The Diddy-Lori Harvey rumors raised eyebrows sometime in July when the alleged lovebirds were spotted in coordinating outfits.
The relationship speculations then went into high gear last month after Lori and Diddy were photographed on what looked to be a double date with Steve and Marjorie in Italy.
Paparazzi pics showed the model and music executive getting hands-on with each other, and at some point, Lori put an arm around Diddy's head.
Shock over the pairing was not only about the wide age gap but also because Lori was said to have previously dated Diddy's son, Justin.
Steve Harvey's daughter Lori dated Justin Combs and is now fueling romance rumors with his dad Sean "Diddy" Combs. https://t.co/fT6bdEEW92 pic.twitter.com/F58mLe0OFi

— E! News (@enews) August 4, 2019
STATUS QUO
Neither Lori – the biological daughter of Steve's wife Marjorie and her ex-husband – nor Diddy has confirmed the relationship rumors, but a few days ago, it was reported that they split.
Diddy and Lori Harvey have decided to end their union. https://t.co/eSyvWXXbQ3

— The Academy Music Business (@BenjaminEnfield) September 5, 2019
"I have decided to be happy because it is good for my health," read the inscription on a plate Diddy shared to Instagram reportedly following reports of the breakup.