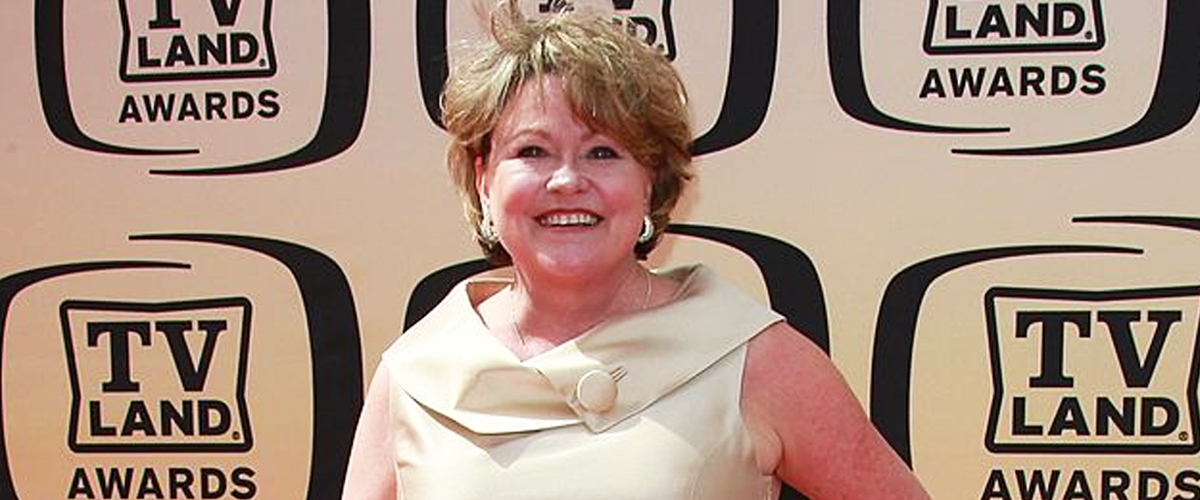 Getty Images
Lauren Tewes from 'The Love Boat' Overcame Addiction and Looks Gorgeous at 65

Lauren Tewes overcame issues of drug addiction, relationships, and pregnancy and still has the same gorgeous appearance and bright personality from her "Love Boat" days.
The night before filming started, Lauren Tewes got a call asking her to report to work at 6:30 a.m for what would become her most memorable role in television.
She was cast as cruise director Julie McCoy and began work on "The Love Boat." She worked alongside Gavin MacLeod, Bernie Koell, Ted Lange, Fred Grandy, and Jilly Whelan.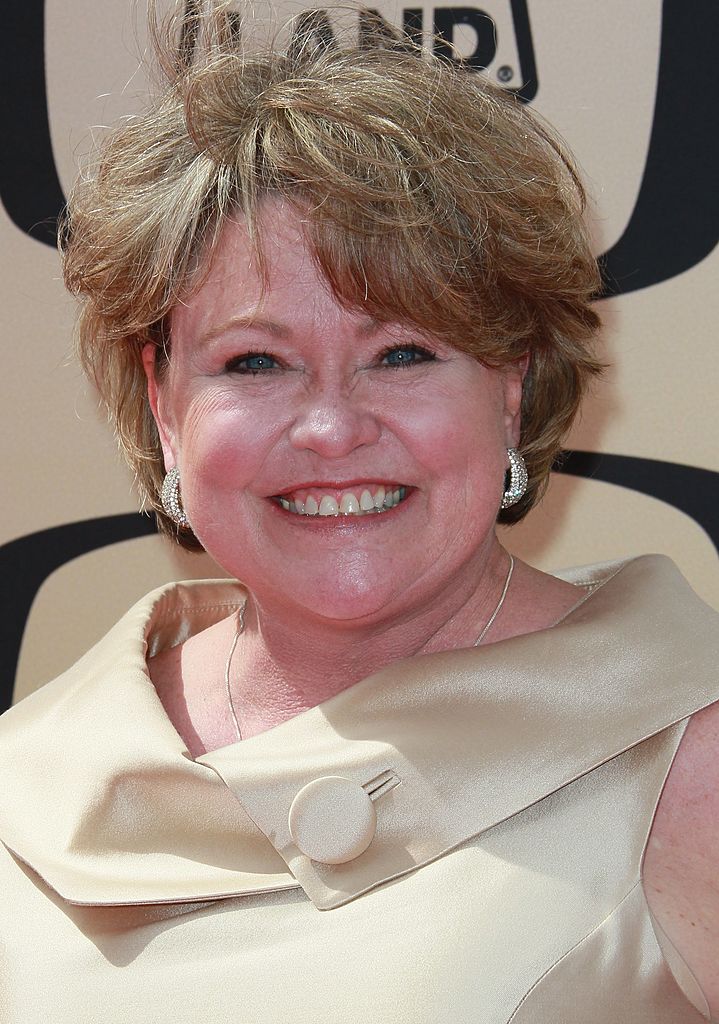 Lauren Tewes attends the 8th Annual TV Land Awards in Culver City, California on April 17, 2010 | Photo: Getty Images
She had an internal battle while on "The Love Boat"
According to IMDb, Tewes won an Annual Chancellor's Award for Excellence in Theatre from the University of California. With her strawberry blonde tresses on the show., Tewes became an instant favorite among fans.
She was later featured in an episode of "Charlie's Angels" in 1976. Unfortunately, Tewes' use of cocaine turned into a series of no-shows in 1984 and after seven years, she was let go.
Pat Klous replaced Tewes who worked on getting herself clean soon after. In an interview, Tewes told OWN that she was completely clean in 1986 when "The Love Boat" ended.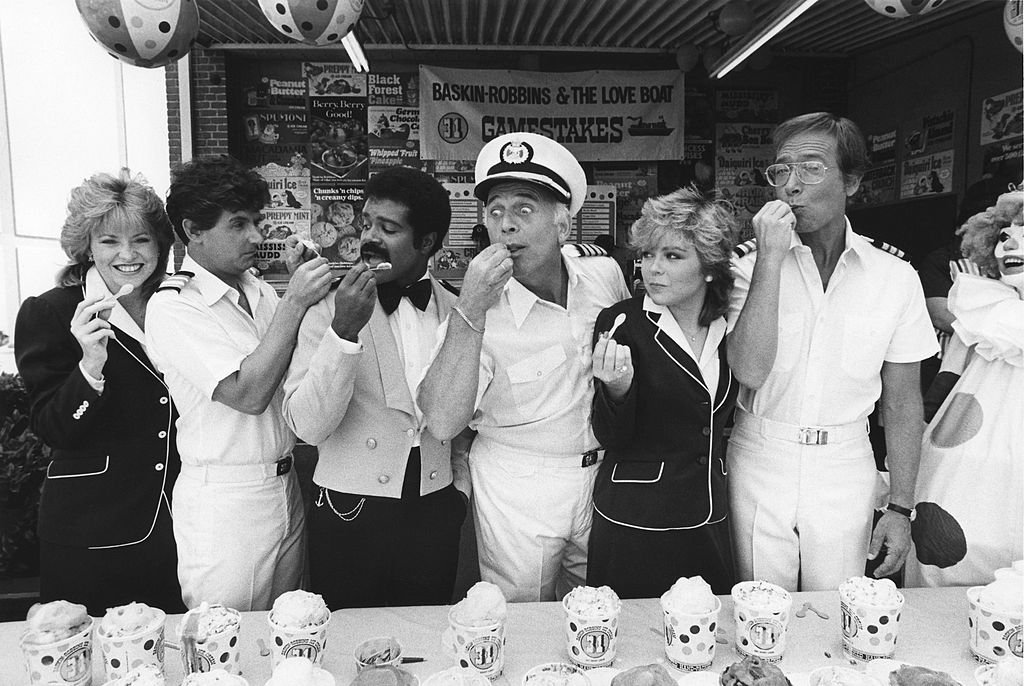 Lauren Tewes, Fred Grandy, Ted Lange, Gavin Macleod, Jill Whelan and Bernie Kopell of the television series, "The Love Boat" taste Baskin-Robbins ice cream in Los Angeles, California | Photo: Getty Images
But Tewes continued to entertain
Tewes reprised her role as McCoy for an episode of "Martin" in 1992 and for the revival series "Love Boat: The Next Wave" in 1998. However, Tewes mostly focused on theatre after leaving "The Love Boat.
She was Mrs Pearce in 2003's "My Fair Lady" which she performed at the 5th Avenue Theatre. In 2007, she acted as Karen Noone in "Prayer for My Enemy," a play by Craig Lucas.
She never left the small screen though. In 2000, she played a recurring role as Linda Westershulte on "The Fugitive." Then in a twist in 2004, she studied culinary arts in Seattle and became a cheese steward.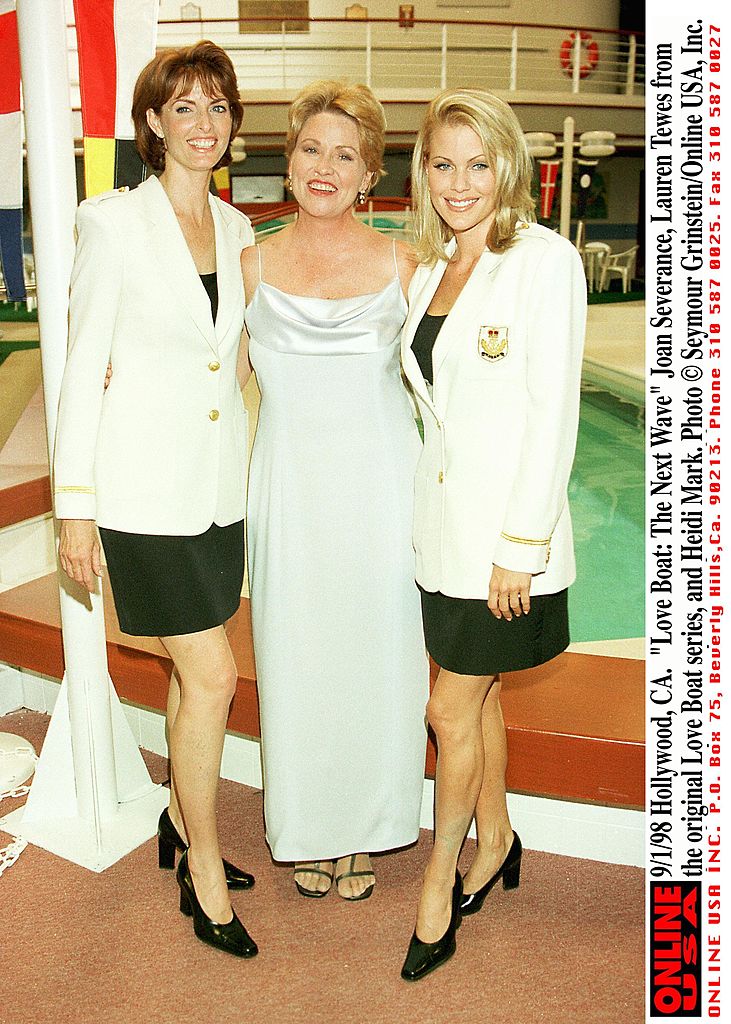 Camille Hunter, Lauren Tewes, and Heidi Mark pose in Hollywood, California on September 1, 1998 | Photo: Getty Images
Her personal life was filled with loss
Tewes struggled in her personal life, getting married three times from the first in 1977 when she wed John Wassel. They divorced in 1981. By 1986 Tewes remarried to jazz musician Paolo Noonis.
Tewes experienced a tragedy in the year 1987. The actress got pregnant and gave birth to a premature girl who died at just a month old. She has no children otherwise.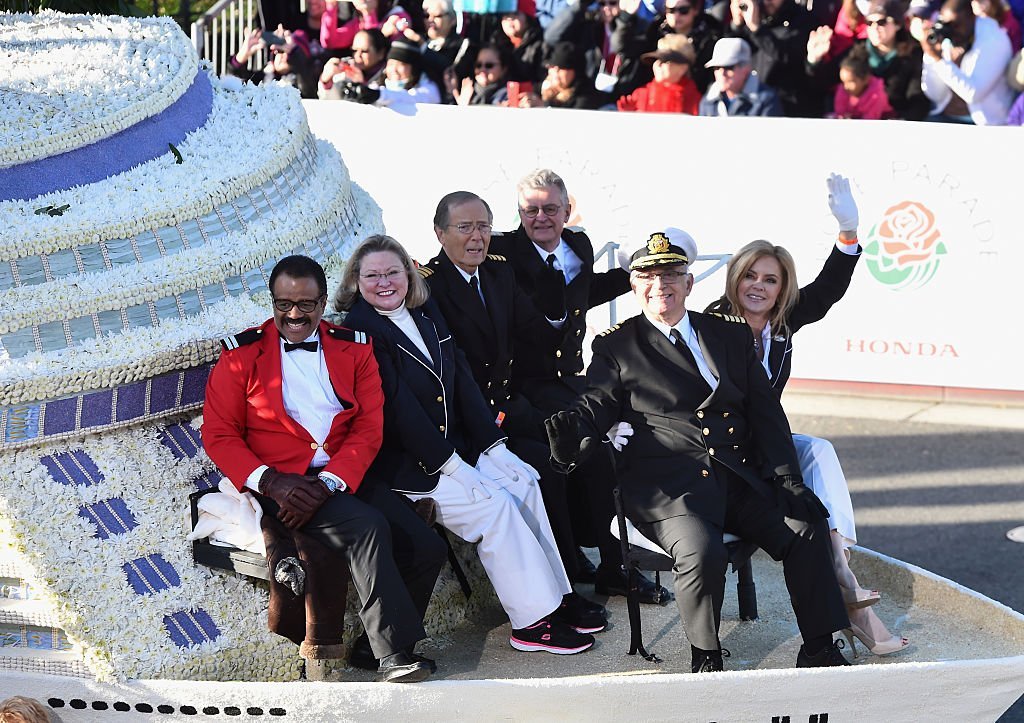 Ted Lange, Lauren Tewes, Bernie Kopell, Fred Grandy, Gavin MacLeod and Jill Whelan of "The Love Boat" attend the 126th Annual Tournament of Roses Parad in Pasadena, California on January 1, 2015 | Photo: Getty Images
She went through more tragedy
Tewes and Wassel's marriage ended at some point because the actress got married once more to fellow actor Bob Nadir in 1996. Sadly Nadir passed away in 2002 due to Lou Gehrig's disease.
Tewes took care of her husband up until his death, and it appears that she hasn't found a long-term partner since then. However, she's found other things to invest herself emotionally in.
In September 2009, she hosted an event on a cruise ship called "Seaquality" which campaigned for LGBT Marriage equality rights. It was backed by the Garden State Equality organization.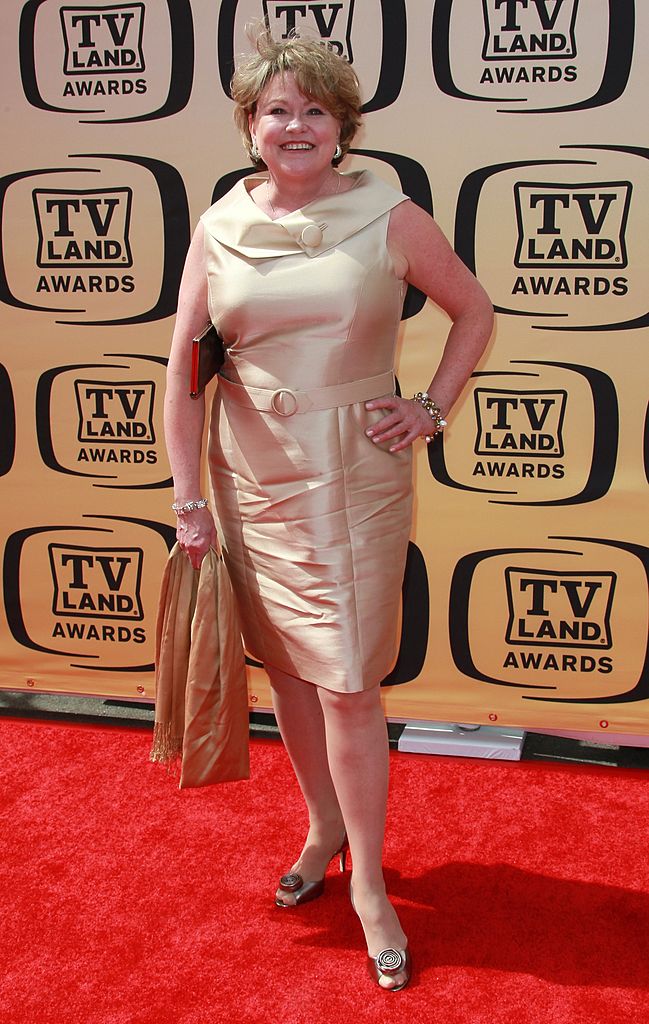 Lauren Tewes attends the 8th Annual TV Land Awards in Culver City, California on April 17, 2010 | Photo: Getty Images
Now, she openly speaks of her past
Tewes was able to speak openly about her past struggles on the OWN Network where she discussed the difference between how producers handle drug-addicted actors now versus then.
The actress pointed out that many others were doing cocaine in her time and, whereas today they'll simply give the actors a couple of months off, she "didn't work for those people" in her time.
We've seen that it really doesn't matter as Tewes has long pulled herself out of the slump she was in for what now seems like a minuscule amount of time.
She reportedly works as a sous-chef in Seattle when she's not doing screen or theatre work or voice acting for video games. Now and then, she joins her former castmates for mini-reunions.
And she's happy to reunite with old castmates
In 2018, many of "The Love Boat" cast members appeared on Access where they talked about the show and fan's reactions to meeting them and seeing the cruise.
Tewes reflected the same energy as before and smiled endlessly as her castmates spoke about their experiences. Her hair was slightly dulled, but her eyes shown, especially when she admitted she could "sway."
The actress' last couple of television appearances were on the movie "Locally Grown" in 2013 and "Twin Peaks" in 2017. We hope that's not the last we've seen of her.
Please fill in your e-mail so we can share with you our top stories!