The Little Known Facts about Royal Nannies
Have you ever wondered what does it takes to be trusted with the lives and well being of the children from the British Royal Family? While much has changed in the last century there is a quality standard that still goes on.
According to author Carolyn Harris, who specializes in the subject, royals aren't required to hire a nanny to take care of their children when duty calls, but most of them have no alternative and every generation has made good use of nannies.
As the attitudes surrounding parenting have evolved through the centuries, the responsibilities and even the word used to designate these key members of the royal staff have changed, but even the Duke and Duchess of Success are hiring someone to help them with baby Archie.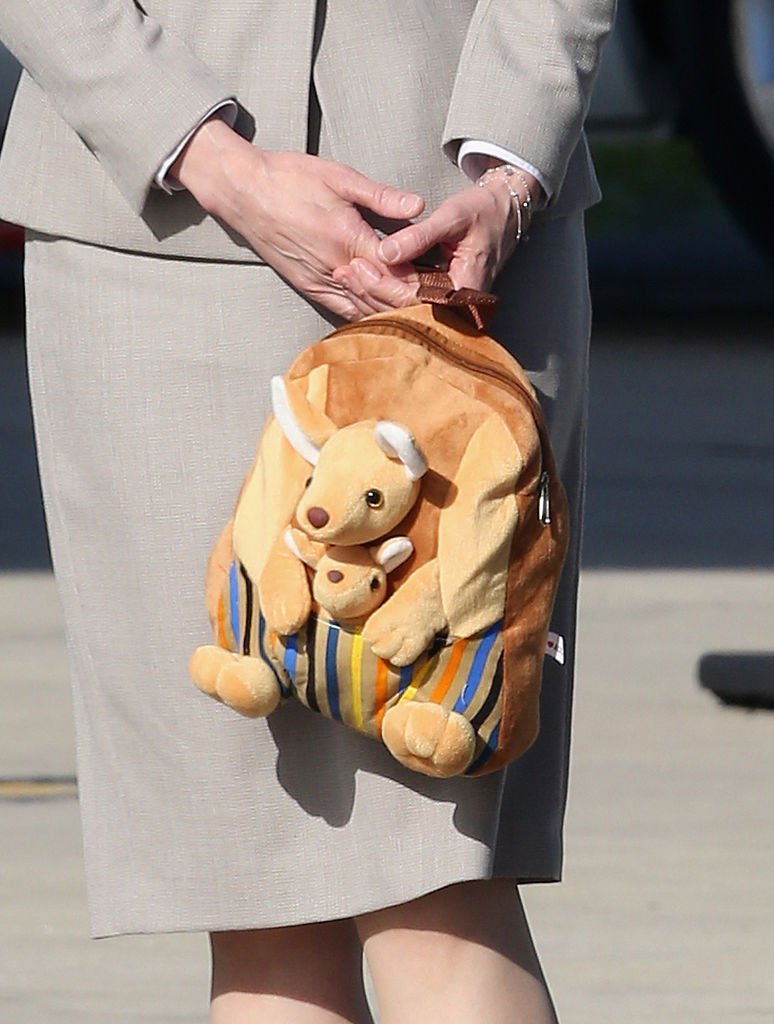 GOVERNESSES
Before the more familiar word to us, "nanny," became the norm, these professionals had been called "governesses" by the royal family since at least 1483, and back then they were not only in charge of the children physical needs but also of their education.
As we go back in time, nannies were more autonomous and thus had almost absolute power over the children put under their care, and this resulted in some of them to show tyrannical attitudes.
Even King George VI, the father of Queen Elizabeth II, suffered from the abuses of his head nanny early in his life, something that seriously undermined his confidence, as History professor Charles Carlton once confirmed.
From Marion Crawford to Becky Sharp these are the most loved nannies in fact and fiction to celebrate the return of Mary Poppins to the big screen https://t.co/UIDLDvN3HU pic.twitter.com/aplz4tIHJb

— Tatler (@Tatlermagazine) December 18, 2018
AN INTIMATE RELATIONSHIP
While the royal parents are nowadays much more involved in their children's day to day lives, until not long ago royal children didn't see much of their parents as they grew up, making their nannies the main source of love in their early years.
After the behavior of their first head nanny was discovered and she was fired, future King George VI and his brother Edward enjoyed the services of a loving woman named Charlotte Bill, and they grew very fond of her.
"She was cheerful, kind and loving, as was their grandmother Queen Alexandra, and the two women did their best to provide the children with what they lacked in maternal love," psychologist and royal commentator Dennis Friedman writes.
Did you notice Duchess Kate's nanny Maria Turrion Borrallo at Princess Eugenie's royal wedding? https://t.co/hrTRxl1EQz pic.twitter.com/4UEfzjrwYQ

— HELLO! (@hellomag) October 13, 2018
Two generations later, Prince Charles experienced something similar and was said to have a far more intimate relationship with his two nannies, Mabel Anderson and Helen Lightbody than the one he had with his mother Queen Elizabeth II before his teenage years.
As Friedman puts it, Charles probably didn't "experienced anything other than minimal parental involvement during his infancy."
ARE ROYAL SECRETS SAFE WITH THEM?
When King George VI became a father, he and his wife, who eventually came to be known as the Queen Mother, hired a woman named Marion Crawford to care for daughters Princess Margaret and then-Princess Elizabeth.
Inside Norland College, the British school that trains nannies for royals and the super rich https://t.co/wf2mMa1Gl5 pic.twitter.com/Bq3vbRS6q6

— Insider (@thisisinsider) March 14, 2017
Because of her privileged position as a palace insider, and the trust the royal family deposited in her, Crawford learned many secrets about the royals.
Despite being a childcare provider and educator, Crawford kept working in the royal household even when Margaret and Elizabeth had made it into adulthood.
But Crawford's long relationship with the royalty came to an abrupt end when she started to spread secrets about the royal family, first in a 1949 article for Ladies' Home Journal and then in a book titled "The Little Princesses."
Royal nannies often become much loved members of the family - one even stayed with her "charge" for over 65 years! #Mycolumn for @9honeyau: Meet the nannies who've helped raise generations of royals https://t.co/sgU1VU5zMi #royalbaby

— Victoria Arbiter (@victoriaarbiter) March 30, 2019
MODERN ROYAL NANNIES
Late Princess Diana brought many changes to the royal family when she married Charles in 1981, and among them, she wanted to give her children Prince William and Prince Harry a more regular and involved upbringing.
In contrast to royals that came after, William and Harry were reportedly the center of Diana's world, and she had her own views about the nanny she wanted when she needed help with her sons.
Diana refused when Charles attempted to hire his former nanny Anderson, whom Diana saw as "too old and too traditional." Instead, the couple agreed to hire Barbara Barnes but eventually Diana grew jealous of her.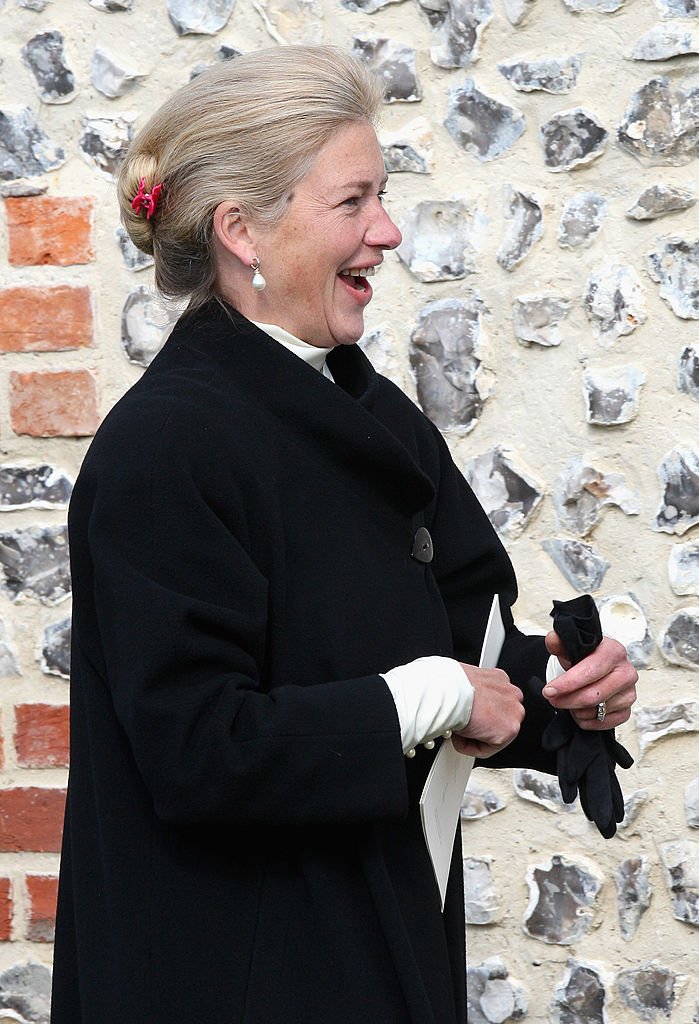 Five years later, they hired Ruth Wallace, "stealing" her from neighbor Princess Michael of Kent, who resented Diana for it. Wallace wasn't happy with the public attention and ended up quitting the job.
For the following nanny, Diana decided to use somebody with a different background, and she picked interior decorator and former housekeeper Jessie Webb to bring "normality into the boys' lives."
But Diana's difficult character also stood in the way this time, and she stopped speaking to Webb in 1992. Nevertheless, William and Harry have always stayed in touch with their former nanny.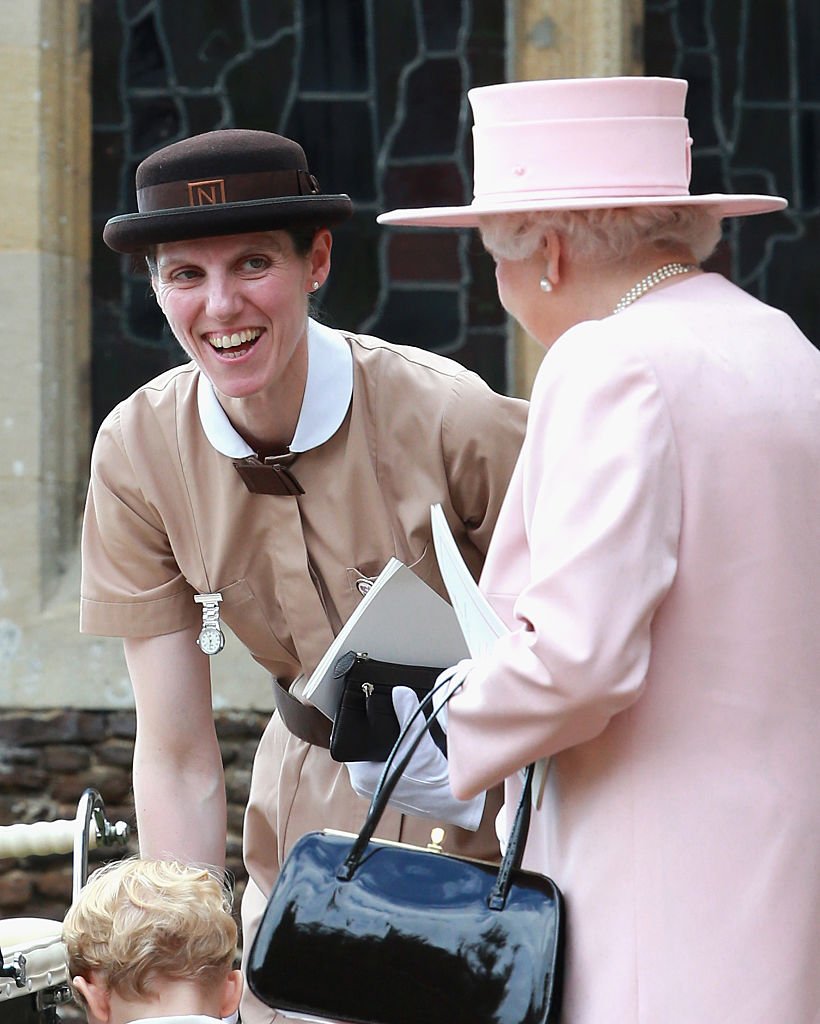 Charles and Diana's separation left William and Harry even more in need of a nanny, and in 1993 Tiggy Legge-Bourke became their last one, even if Diana never liked her and made wrongful accusations against her.
Contrary to their mother's feelings, the young princes became very attached to Legge-Bourke and they seem to still love her very much.
Both Legge-Bourke and Webb were invited to Harry's wedding to Meghan Markle, and the former was also among the very few guests on Archie Harrison's intimate christening.
Prince Harry invites Tiggy Legge Bourke to Archie's christening, in touching tribute to former childhood nanny https://t.co/i25jY2XDnz

— The Sun (@TheSun) July 6, 2019
THE 21ST CENTURY
Spanish-born Maria Borrallo's name became known when Prince William and his wife Kate Middleton hired her to care for their three children.
Following tradition, the Duke and Duchess of Cambridge chose Borrallo among the former students of the prestigious Norland College, also known as the "Mary Poppins school" because of the quality of the nannies they train.
"The nannies are taught everything from defensive driving to security issues to how to care for a future king or queen. So she just really knows everything that you could possibly need to know about bringing up a child," royal commentator Victoria Murphy shared.
From baby massages to packing for vacations, here's what it really takes to be a royal nanny: https://t.co/uwtfKBa5nC

— Chatelaine (@Chatelaine) August 29, 2019
Norland College, located in Bath, England, has provided the royal family with nannies since 1892, and graduated students still wear the institution's traditional uniform to official events such as a Royal Christening, even if they wear civilian clothing regularly.
But Harry and Meghan have reportedly refused to have Archie's recently hired nanny wearing a uniform, no matter the occasion, as they find it preposterous.
"This isn't Mary Poppins, we're going to have a normal household," Harry said about this.