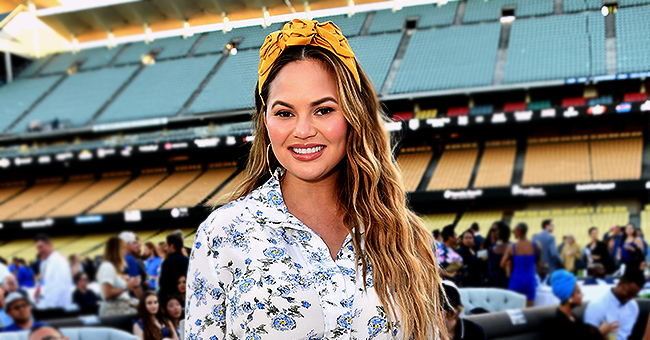 Getty Images
John Legend's Wife Chrissy Teigen Locks Herself in Room to Escape Her Crying Kids on Thailand Vacay

Chrissy Teigen hilariously locks herself in a room to get some peace and quiet away from her crying kids while on vacation in Thailand.
It's never easy for a mother of two toddlers to juggle everything she has to do in a day, especially when you're a superstar like Chrissy Teigen.
Chrissy is a mother, a businesswoman, a TV host, a model, all rolled into one, and sometimes, all you need is a little break from reality.
Giving a glimpse of her hectic life, Chrissy shared a video of herself locked in a room, trying to escape even just for a while. In the video, she was pretending to work, filming a promotional video for Hulu. However, it turns out she was really just trying to escape from her children, Luna, 3, and Miles, 1.
A Funny Promotional Video
In the video, Chrissy hopes to try and convince people to join Hulu, saying:
"Yes, you may have heard my children crying in the background and if you don't do this subscription my children will cry harder."
Escaping Her Children
After a while, she reveals that she's staying in another room to escape from her children's cries, pretending to still be working.
"They're still crying, but I'm pretending I'm still making this video. It's the only peace."
While she was inside, John Legend and Teigen's mom tried to calm both Luna and Miles down as she worked, but it seems they needed back up.
"I'm almost done," she called from inside.
A Jetsetting Family
The Legends have always been a family to take advantage of their free time, jetting from place to place whenever Chrissy isn't busy filming or John isn't busy touring. Before their trip to Thailand, they were seen enjoying the beautiful views of Portofino, Italy.
Both Chrissy and John shared photos of their children enjoying a yacht getaway, having the best time together.
Please fill in your e-mail so we can share with you our top stories!