Ice-T's Wife & Model Coco Austin Shines Bright in Pink Outfit with Feathers in New Colorful Photos
Coco Austin looked flamboyant in a shocking pink jumpsuit for a friend's birthday celebration last week. The actress' curves were on full display in the outfit. 
Tracy Lauren Marrow, better known as Ice-T, let his wife run free for a birthday trip to the Rose Wine Mansion with her friends. The couple are on their way to celebrating two decades of marriage.
Coco, 40, shared three posts each with a collage of pictures displaying her bright pink tie-dyed jumpsuit which she wore for the celebrations. The photos are found below.
In one of the posts, the California-born model described Rose Wine Mansion as "Disneyland for us girls." The first picture featured Coco sitting on a chair while her pals sat on either side behind her.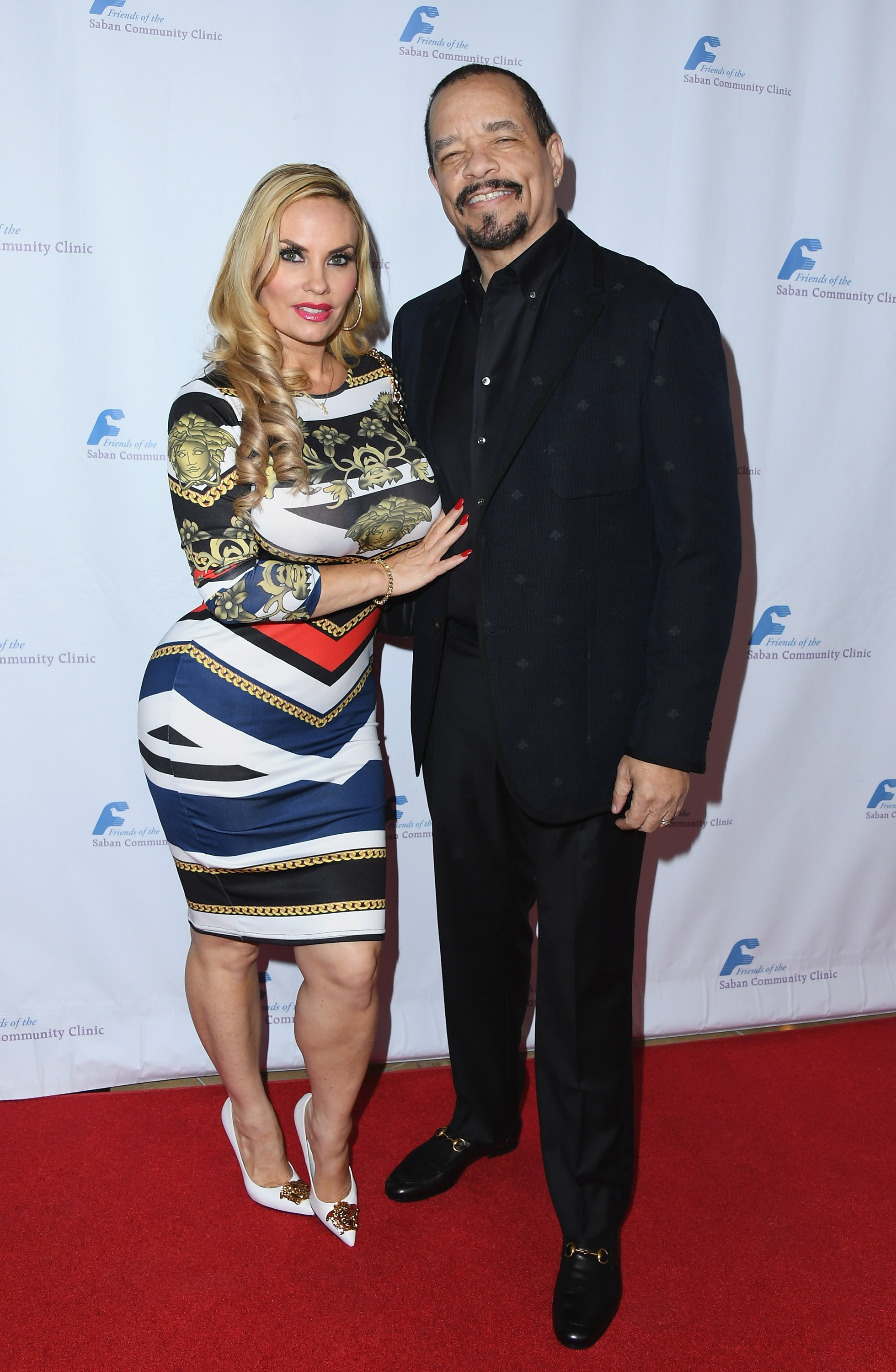 The model sported a large pink-feathered headpiece with a glittering base. She wore light pink stilettos and had on a pair of large gold hoops for jewelry. 
Her friends were decked out in pink too, but they wore soft pink ensembles that were not as shocking. One of the women held an umbrella as she smiled into the camera. 
Other pictures in the post showed Coco with friends as they did different activities in several rooms. One room featured a beauty mirror, another a water deck, still another a bathtub, and finally a lounge chair. 
In another post, Coco modeled in front of a restaurant which shared part of her name. It was called Coco J'Adore. This time, Coco had lost the headware but was holding onto a pink fan.
She strutted between a flowered wall. In one picture, she wore a tiny pink hat with flowers. In the caption, the actress claimed that the restaurant was named after her though it wasn't hers. 
A final post from the web personality saw her standing in front of a pink scooter wearing the tiny hat. She blew a kiss into the camera in one pose. 
This time, fans got a bit more out of the post as she revealed that the jumpsuit was from Fashion Nova, an online store that has gained popularity among many celebrities this year. 
Coco has one daughter with husband Ice-T, although the two have been together since 2002. They first met on a movie set when Ice-T was visiting a fellow actor and friend. 
Coco was there doing work as a model and was facing Ice-T when he saw her. The actor immediately noticed Coco's teeth, which is not typical of a first meeting. 
The blonde bombshell is most recognizable for her other assets. When she turned around, Ice-T understood why. "There was an instant physical attraction," he told the Daily Mail. 
At the time, Ice-T was ready to settle down, so when he got to know Coco and found her to be "a really sweet girl," the pair didn't wait very long. 
They got married two months later, clearly not letting their age difference get in the way. The "Law & Order: SVU" star is now 61 and is still a successful actor, while Coco has her own clothing line named Licious. 
Back in July, Coco proved that her primary concern is her family. In an adorable post, she and her daughter Chanel Nicole Marrow, four, wore mommy-and-me swimsuits for a pool outing. 
The adorable tot looked just like her mom in a neon orange one-piece as she imitated her mom's poses in several of the pictures. In one of the shots, she gave her mother a sweet kiss while wearing a life jacket.
Coco's caption was a tribute to women and also directed followers to where they could buy her swimsuit. We're sure her daughter's personality will be as big as mommy and daddy's.