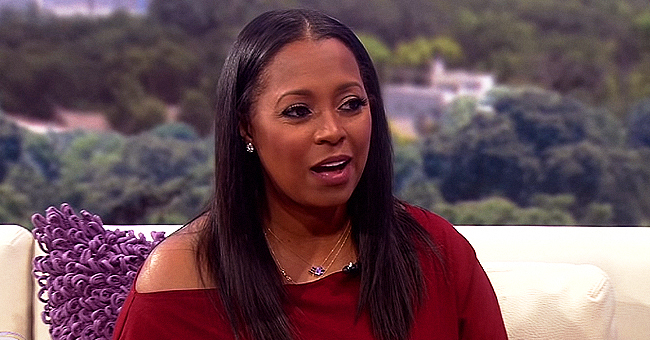 Youtube/Sister Circle TV
Keisha Knight Pulliam of 'Beauty Shop' Launches Venture Capital Fund for Black Female Entrepreneurs
African American onscreen star, Keisha Knight Pulliam recently set up a venture capital company geared towards supporting black businesswomen.
This funding process serves as an aid to African American women entrepreneurs. Black women who are business owners make up a tiny ratio of the population of venture capital dollars raised in the USA.
To curb this imbalance, the "Fearless Fund" under the administration of a pair of colored females entertainers, Keisha Knight Pulliam and Arian Simone combined with their entrepreneurial skills have progressively enlisted $5million to beginner firms.
The company has over four portfolio firms to its name. They also intend to continue supporting startups over the next couple of years. A recent nstagram upload on Keisha's social media detailed the aims and objectives of the funding processes.
According to her, the company seeks the intense and rapid growth of small businesses. The post caption read:
"We've been busy!! Only 2% of Venture Capital Investors are African American & less than 1% are women. We decided to be part of a solution by investing in our community!!"
"Our mission is to bridge the gap in venture capital funding for women of colour founders building scalable, growth aggressive companies."
The women have managed to bring on board renowned individuals such as Rodney Sampson, (a Professor who teaches Entrepreneurship at Morehouse College) and also Tracy Gray who is a seasoned gender lens investor and the owner of a Venture Capital firm known as "The 22 Fund"as partners and advisors.
The Fearless Fund has connected with an array of celebrities; they have also put out competitions to surf for investable businesses. One of the competitions held at the Atlanta based Span, while another was at Facebook Headquarters.
Nailah Ellis-Brown's brand, known as the Ellis Island Tea, was discovered in the course of one of the competitions. She happens to be the first woman of color to establish a beverage production facility.
Arian is a shrewd businesswoman and an author, and she has a record of creating entertainment based PR and marketing companies.
It appears that these women's efforts are recognized as several internet users took to their social media handle to commend them!
Please fill in your e-mail so we can share with you our top stories!