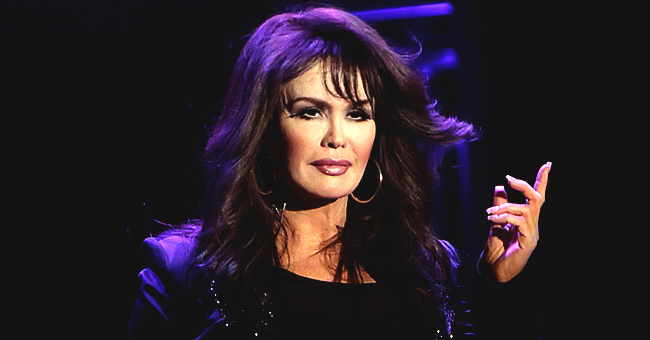 Getty Images
Marie Osmond Speaks out about the Aftermath of Her Son Michael's Suicide Nearly 10 Years Ago
It has been almost ten years since Marie Osmond lost her son to suicide. In an interview with CBS Lee Cowan, she spoke about the aftermath of the loss.
There's no more significant loss than for a parent to lose a child, and about ten years ago, singer and lifelong entertainer, Marie Osmond, felt that loss.
In a recent interview with CBS, Lee Cowan, she opened up about the aftermath of losing her son, Michael, to suicide, and the pain that still lingers.
When asked by Cowan if the pain goes away with time, Osmond responded:
"I don't think you're ever through it. I think God gives you respites, but all of a sudden, it will hit you like the day it did."
She added:
"The ripple effect is huge, what you leave behind."
Michael was one of the five children the singer adopted with her second husband, Brian Bosil. He struggled with depression, addiction, and his sexuality for a long time, and at the time of his death, many inferred that the then-18-year-old male killed himself because he couldn't handle being gay.
In a November 2010 interview with Oprah Winfrey, Osmond debunked the rumors stating:
"My son was not gay, he wanted to get married, have children, and travel."
However, she made it clear that had Michael been one, she would have loved and supported him unconditionally. The deceased jumped to his death on a Friday night in February of that year, and in the suicide note he left behind, he alluded to feeling lonely, having no friends, and not fitting in.
At the time, Michael was a student at the Fashion Institute of Design and Merchandising in California.
The night before the then-teenager passed on, he called Osmond, who was performing at the time in Las Vegas. Not picking her son's call that night filled the "Donny and Marie" star with lots of regrets, and she later said in an interview:
"I've been through some tough times in my life… this is the hardest I've been through" she added: "I think there are always what ifs… I think if you live in what ifs, then you stop living."
Osmond chose instead to continue with life and remember her son by singing the "Opera" which he loved. The singer visits the deceased's graveside at Grace Fall Lawn Memorial Hill Cemetery in Utah and sings to him because it helps her feel his presence and brings her joy.
Please fill in your e-mail so we can share with you our top stories!