'Power' Star 50 Cent Donates School Supplies, Backpacks to Students in Surprise Visit to NJ School
After fans clapped back at him and prompted him to shut down his social media, 50 Cent devoted his time and resources to making children happy by donating backpacks at a school in Camden. 
50 Cent's philanthropic persona breezed through Camden, New Jersey and brought smiles to children's faces. The multi-faceted rapper dropped by Coopers Poynt Family School and donated backpacks and school supplies to its students.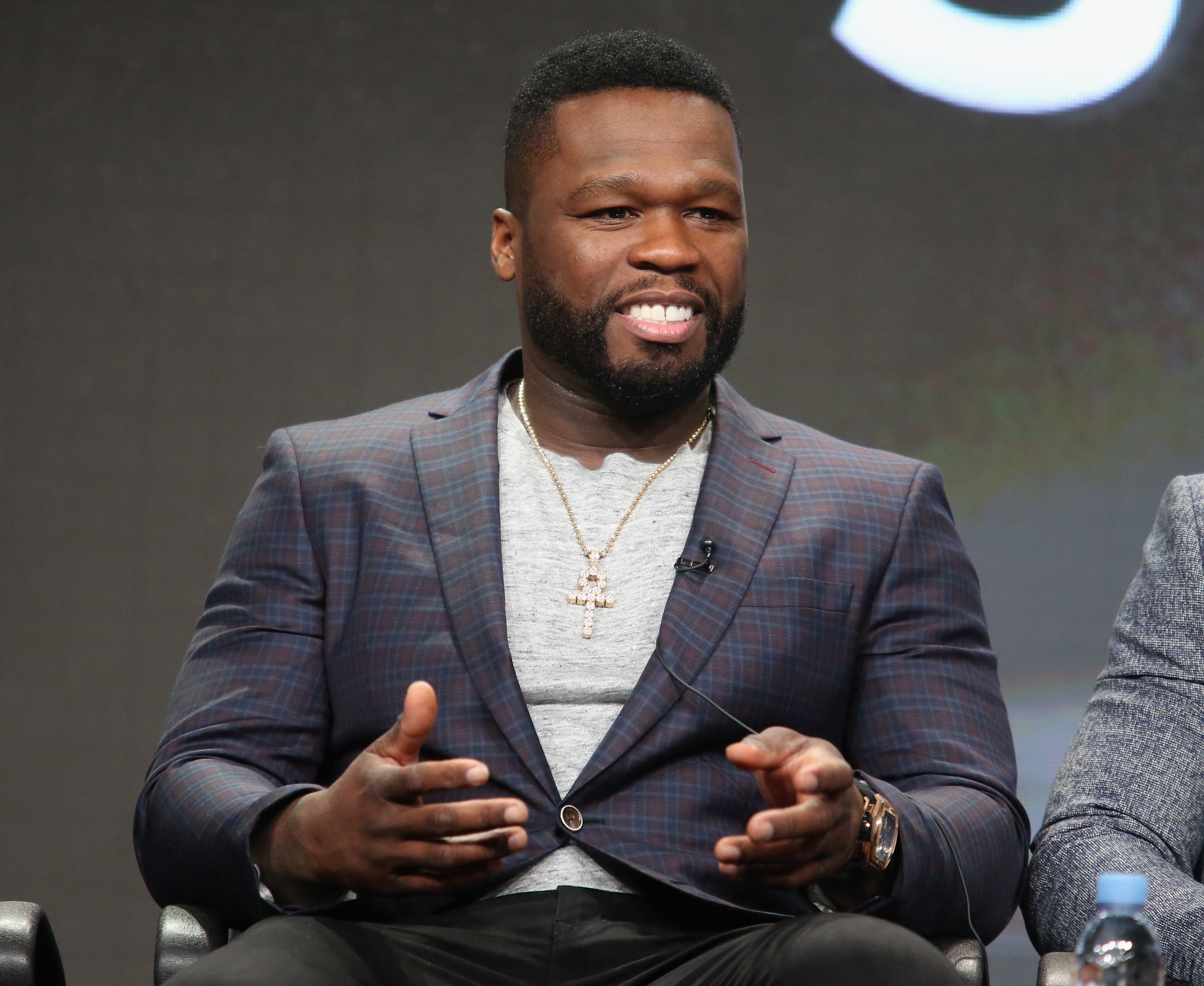 A DAY WELL-SPENT
ABC 6 Action News documented the charitable efforts of the 44-year-old who not only gave his financial support but more importantly, devoted his time to his beneficiaries. Apart from handing three backpacks to each child, he also hung out with the kids, shot some hoops with them, and posed for photos.
The day was reportedly well spent and was co-sponsored by CubanFit which tied up with the "Power" producer. 
Cooper's Poynt Back to School Event. Thank you to our sponsors Cuban Fit and 50 Cent for hosting an amazing event. pic.twitter.com/wLmQCYCeZB

— Camden Schools (@CamdenSchools) August 31, 2019
HIS PREVIOUS CHARITABLE EFFORTS
50 Cent has been making waves as a charitable man ever since he founded G-Unity in 2003. It serves as his charitable arm that has since donated a $70,000 grant to kids in Queens, New York in order for them to participate at a Summer Stars Camp for Performing Arts in Massachusetts. 
In April, he sold his mansion in Connecticut and donated his $3 million proceeds to G-Unity for its various projects. Likewise, he partnered with outerwear company Goose Country in March so that five percent of the company's proceeds will be turned over to G-Unity to serve its various endeavors for communities in need.
50 Cent's Connecticut mansion with 21 bedrooms, a grotto inspired by the Playboy mansion and its very own club sells for $3M - a $15.5M LOSS - but he donates all the money to his charity https://t.co/WUA7Wd4FZZ

— Daily Mail Celebrity (@DailyMailCeleb) April 2, 2019
TENSION OVER A THEME SONG
50 Cent had been laying low on social media which gave him more time to focus on his philanthropic efforts. He recently shut down his Instagram due to the controversy that spawned from his replacement of "Power's" theme song.
Originally sung by Joe, the entertainment mogul decided to bring in Trey Songz to sing the revised version. But it backfired when fans complained about the new version prompting the producer to revert to the old one. This also forced him to disable his Instagram account to avoid further clap backs from his followers. 
50 Cent Promises to Put Back Original 'Power' Theme Song for his Directorial Debut on Episode 3 of Season 6 https://t.co/fDSB3Blu7k

— The Source Magazine (@TheSource) September 3, 2019
And it seems without clap backs, he had more time to donate backpacks.