Sarah & Todd Palin Attended Daughter Piper's High School Graduation Together before Divorce Filing
Todd Palin has finally filed for divorce from his estranged wife, Sarah Palin. However, before the news of their divorce broke, the couple ignored their differences and celebrated their daughter in May.
The Palins have for a while now been living separate lives. This, however, didn't stop them from coming through for their baby girl, Piper's high school graduation. 
The now-estranged couple was in attendance with the rest of their families. This happened just a few months before Todd filed for divorce from the vice presidential candidate and former governor of Alaska. 
A post shared by Sarah Palin on Instagram gave a glimpse of how beautiful the day had been for Piper. The beautiful graduate could be seen in warm embraces from her mum and other family members.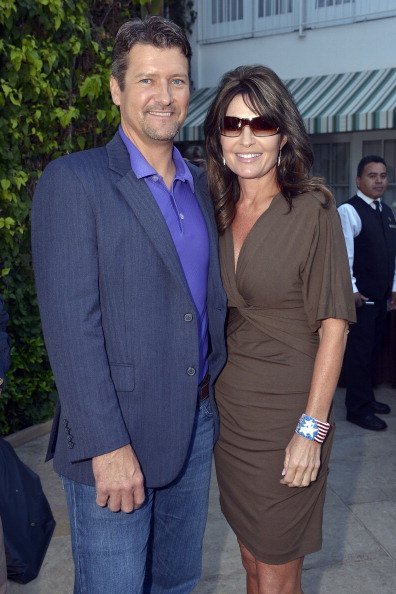 The post also had a short clip showing the other celebrants and the moment they joyously threw their caps. One image had Piper standing between her parents as everyone had a lovely smile on their faces. 
The post was captioned, 
"Everyone needs a Piper Indi Grace in life ? Girl makes the world a better place ‼️????"
Just a few days after the celebration, it was learned that the Palins celebrated Fourth of July apart although their kids Piper, Trig and Willow were with their dad while daughter Bristol was with the former governor. 
However, there have since been new developments, and it seems like this might be the end of the couple's over three-decade-long marriage. 
According to the Alaskan media, 55-year-old Todd filed for divorce from his wife on Friday. His reasons were, 
"incompatibility of temperament between the parties such that they find it impossible to live together as husband and wife," according to a copy of the complaint obtained by PEOPLE. 
The complaint was however dated August 27, although it was shown in the court records that the divorce was filed only last week.
The high school sweethearts who eloped in 1988 has five children (Trig, Track, Bristol, Willow, and Piper) together. Although four of their kids are over 18 and will not be involved in any custody battle, their youngest Trig isn't. Todd is said to want joint custody of his son with his wife.