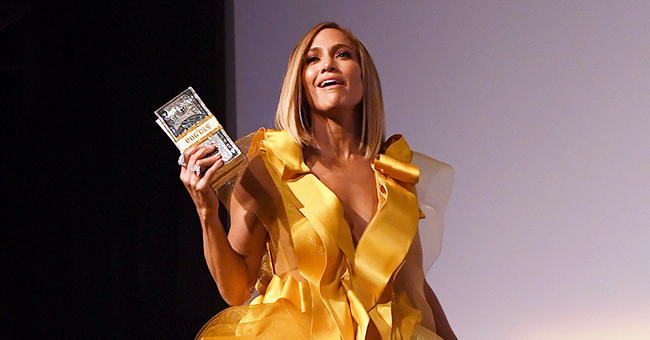 Getty Images
'Dinero' Singer Jennifer Lopez Almost Falls off Balcony at 'Hustlers' Premiere during TIFF
Jennifer Lopez had a near-fatal fall at her "Hustlers" world premiere in Toronto, but her quick reflexes saved her, and her reaction afterward was graceful.
Hollywood and beyond gathered at Toronto, Canada for The International Film Festival (TIFF), and Jennifer Lopez joined her colleagues in the entertainment industry.
TIFF also saw the world premiere of the singer-actress' new movie, "Hustlers," and it was during the screening that a tragedy almost occurred.
In the video of the incident, Lopez, who stood close to a balcony railing, lost her footing and fell forward with half of her body across the balcony. The audience below gasped in shock, but the actress quickly balanced herself with her hands.
The "Love Don't Cost A Thing" singer stood up, gracefully to the cheer of the crowd below, and she responded by smiling and waving happily at them.
A Twitter user gave a more detailed account of what led to the near-fall. The user wrote alongside a 29 seconds video clip:
"When Jennifer Lopez stood up to appreciate the audience's standing ovation for her, and almost fell off the balcony."
She added:
"She's alright though."
Despite the momentary incident, Lopez stunned at the TIFF red carpet in a beautiful yellow gown with a plunging neckline and high slit.
The "Limitless" singer wore silver stiletto sandals, and held a bejeweled clutch bag with a money-themed design in honor of her role on "Hustlers." She equally debuted a blonde look, with makeup that made her face sparkle.
As beautiful and graceful as Lopez appeared, the near-fall from the balcony was not the only thing she had to contend with at TIFF. During her walk on the red carpet, the singer got accosted by animal rights activists who came to make known their displeasure at the mom-of-two's love of fur.
The "Jenny From the Block" singer loves the soft clothing made from animal furs and has rocked it several times since she upped her status from the Bronx.
The activists' at TIFF held placards with the words, "JLo hate animals," and some went as far as writing that the "Maid in Manhattan" actress has blood on her hands.
While Lopez heard the angry chants, she did not respond, and only time will tell if the activists' words affected her. In the meantime, fans can head to the theater on September 13, to catch the singer in "Hustlers," alongside Keke Palmer, Cardi B, Constance Wu, Lili Reinhart, and Lizzo.
Please fill in your e-mail so we can share with you our top stories!