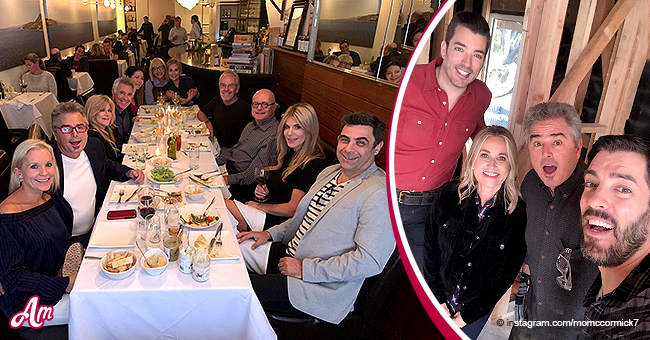 instagram.com/momccormick7
'Brady Bunch' Actors Have Dinner Together after the New Show's Premiere

"The Brady Bunch" is the epitome of a cult classic. It was one of the most beloved series in history and was on air for 5 years. Now the original cast has reunited.
The original six Brady kids recently reunited for an HGTV show related to the original series called "A Very Brady Renovation." The new show shows the actors overhaul the home that was featured on "The Brady Bunch."
They restored the home to its former glory and made it resemble their television abode. The reunion has produced some stunning pics of the cast and fans can't seem to get enough of them.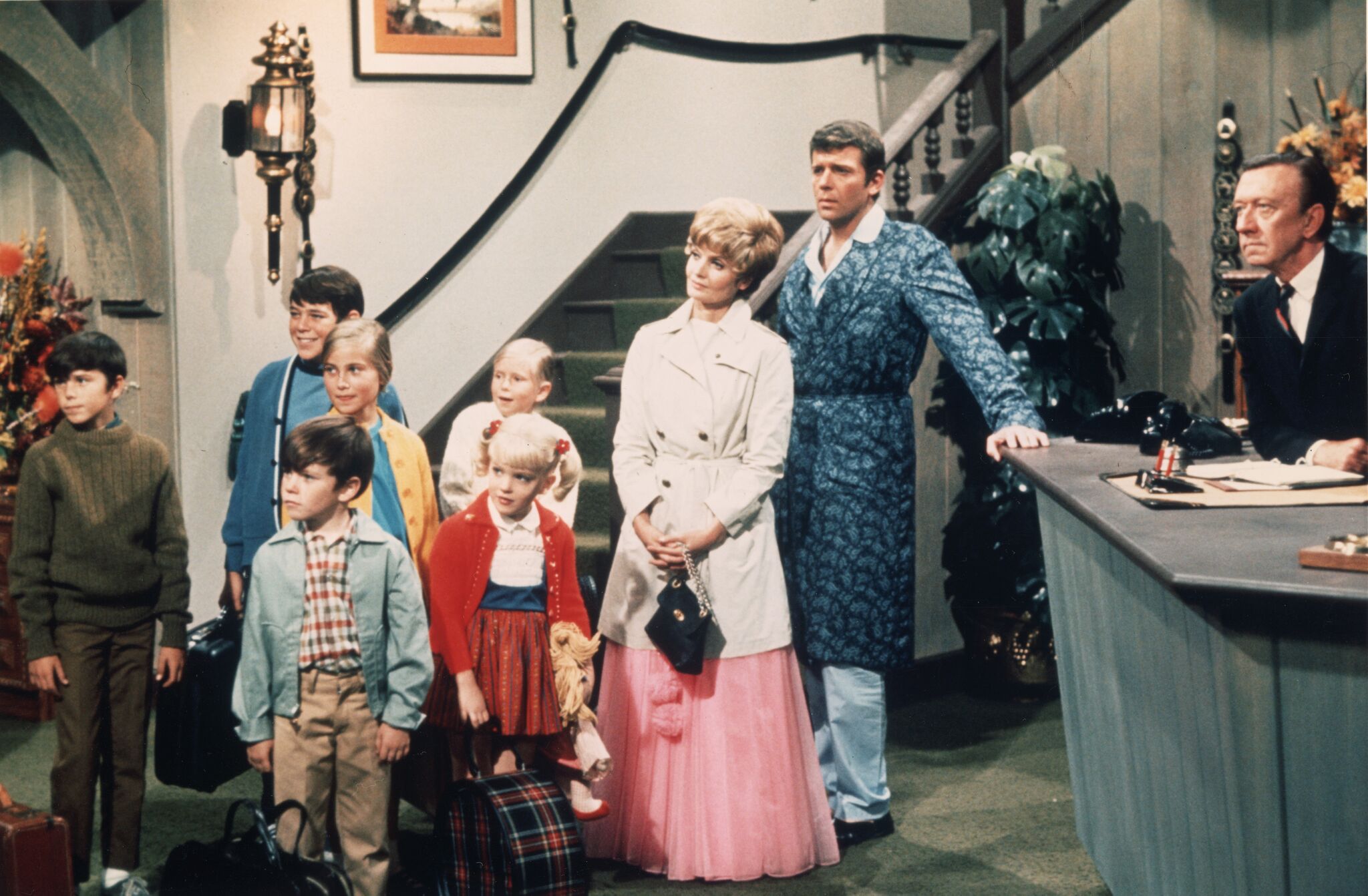 Robert Reed and Florence Henderson stand in a hotel lobby with their television family in a still from the TV series "The Brady Bunch" | Getty Images
Most recently, Maureen McCormick, who played Marcia Brady in the original show, took to Instagram to share a sweet snap of the entire cast reunited. Her picture showed the cast having dinner after the new show premiered.
"A Very Brady Dinner " at one of my fav restaurants in NYC," wrote Maureen in the caption.
The stunning picture garnered almost four thousand likes. Fans flooded the comments section sharing their excitement about the show and the cast's reunion.
"What a whirlwind day all of you have had! So exciting!" commented one fan.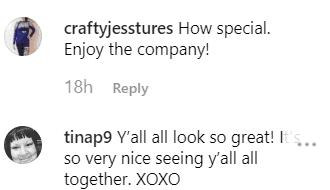 Fans comments on Maureen's Instagram picture | Instagram: @momccormick7
Many fans appreciated the reunion. Some went as far as admitting it was a welcome blast from the past to see the entire cast together again.
However, some fans noticed that Eve Plumb was missing. One fan suggested that perhaps she was taking the picture before saying she would be heartbroken if Eve was not actually with the cast.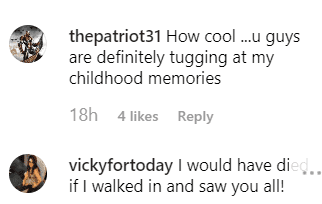 More fan comments on Maureen's post | Instagram: @momccormick7
Most fans were super excited about the new show. The show will follow the original cast of the "Brady Bunch" taking over a real home in Los Angeles. The home had been the exterior for the series.
In the new show, the cast redid the inside to match the famous set of the show. HGTV purchased the house in 2018 for $3.5 million.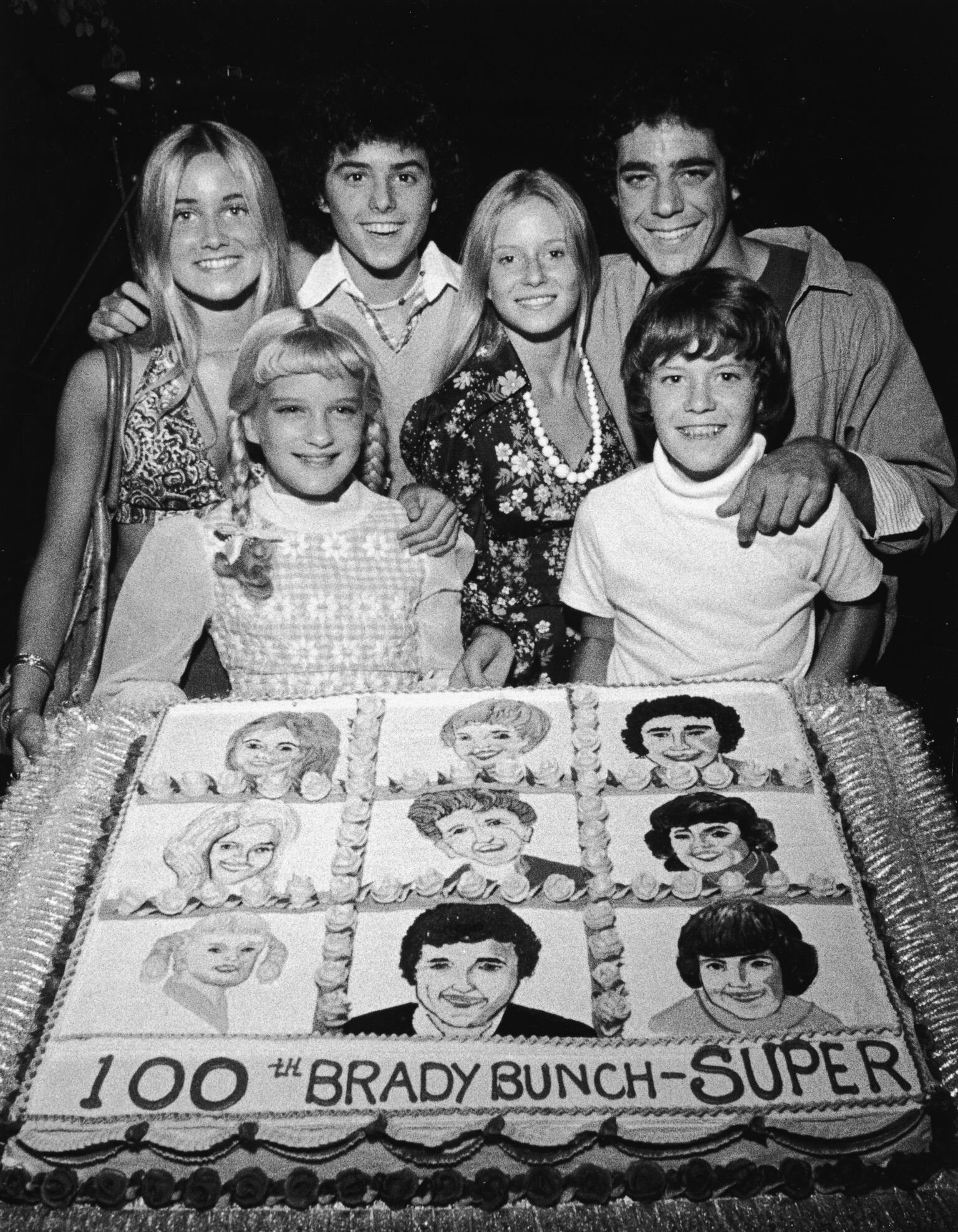 Young cast members of the television series, 'The Brady Bunch' pose with a cake celebrating the show's 100th episode in 1973 | Getty Images
They completed the renovation in May. All six "Brady" kids were involved in the renovation and Eve Plumb revealed they actually did the work on the house.
"I think we were all involved in demo of some sort in each of the rooms. And then, we were all involved in the rebuilding of them," she explained. "Furniture, if something couldn't be found or sourced, they made it. Printed fabric to match for the couch, they made a beautiful stereo cabinet that we put together and I helped to stain."
Please fill in your e-mail so we can share with you our top stories!