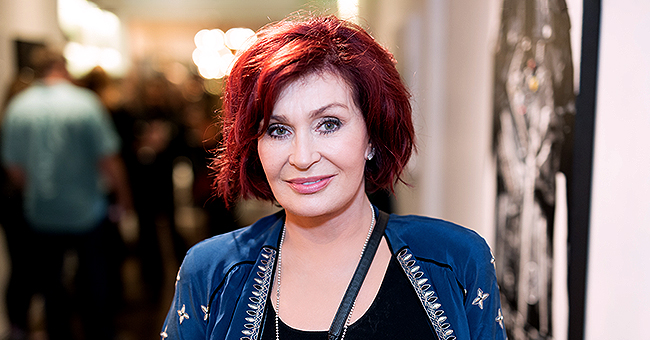 Getty Images
Sharon Osbourne of 'The Talk' Is a Proud Mom of 3 Beautiful Children - Meet All of Them
In over three decades of marriage, Sharon Osbourne birthed three children, whom she raised strictly, and with a sense of responsibility. They are all in their thirties and doing well for themselves.
Sharon Osbourne became a mom to look up to in the years her family aired their reality show, "The Osbournes," on MTV. The world got to see her as a no-nonsense mother who raised her children with great values and structure.
Sharon shares her three children, Aimee, Jack, and Kelly, with her husband of over three decades, Ozzy Osbourne. Explaining her parenting tactic in a past interview, she said:
"Structure in a family makes you feel safe; otherwise, you are all over the place."
Despite this sound reasoning, Aimee, 36, did not feel safe in her home at the time her family was filming their reality show. At 16, the then-teenager left home to stay away from the spotlight, but in a funny twist of fate, she ended up pursuing a career in front of the camera, as a musician, and actress.
Jack, 35, on the other hand, embraced the spotlight since 2002, so it didn't come as a surprise when he decided to pursue a career as a film and travel reporter.
The only child of the Osbournes' who is married has worked with BBC on "Saving Planet Earth," and had a show "Jack Osbourne: Adrenaline Junkie" back in 2005.
These days, the dad-of-three is leading a less but still active life after getting diagnosed with multiple sclerosis in 2012. Jack once said:
"I hate wasting days. I'm always doing something and trying to accomplish something, whether it is work, social, or doing something active."
The last Osbourne child on her part is quite active. Kelly, 34, has always loved living in the spotlight and has created a successful career for herself in show business. Among her notable achievements is serving as a judge on AGT's, "The X-Factor," and coming third place on DWTS.
It is undeniable that talent runs in the family, and with Sharon's children all grown up, and forging their paths in life, she decided to do the same. In 2010, the TV personality joined "The Talk," as a co-host, and remains there till date.
Though it looks like the UK-born TV personality has lived a life of limitless opportunities, she has also had her share of woes. The mom-of-three battled colon cancer, faced a cheating scandal by Ozzy, and came up on top.
Now in her 60s, Sharon Osbourne is living her best years yet and cheering on the children she raised to be responsible members of their community.
Please fill in your e-mail so we can share with you our top stories!