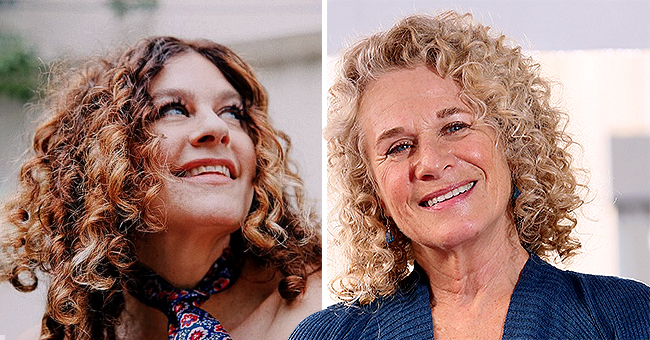 Wkimedia // Getty Images
Carole King's Daughter Louise Goffin Inherited Not Only Her Mother's Looks but Also Her Talent

The apple doesn't fall far from the tree, and Louise Coffin proves it by treading on her mom's path.
Both Carole King and Gerry Goffin are talented entertainers whose fame was in the limelight during the 60s. Their daughter, Louise, happened to have tapped a dose of that talent from her parents.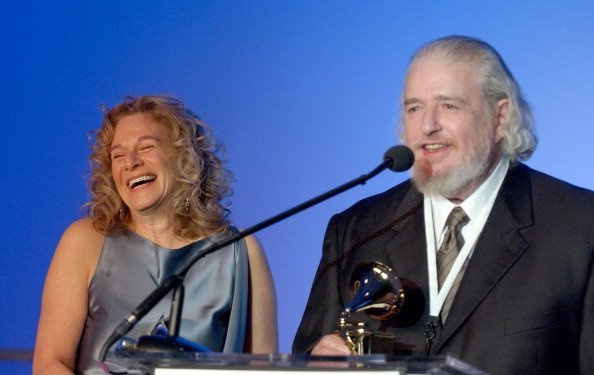 Carole King and Gerry Goffin during The 46th Annual GRAMMY Awards | Photo: Getty Images
Award-winning renowned artistes surrounded the multi-talented singer and songwriter during her childhood, so it comes as no surprise that her musical prowess was born out of parental influence.
The mother of two handled a piano at a tender age and delved into the act of writing her songs from age 8.
In 1979, Carole's daughter ventured into releasing albums. Nine years later, one of the albums known as "This is the Place" got featured on a Warner Bros. Production, but she was not adequately recognized.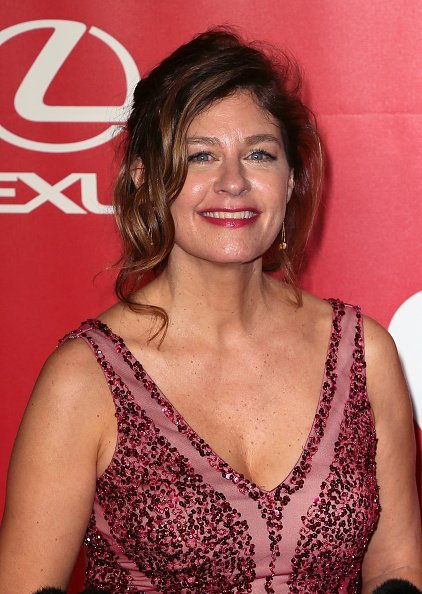 Singer Louise Goffin attends the 2015 MusiCares Person of the Year Gala honoring Bob Dylan at the Los Angeles Convention Center | Photo: Getty Images
In 2002, her comeback was strong with the "Sometimes a Circle" album which featured in a DreamWorks debut.
She continued to refine her tunes and grow even firmer in her craft. Consequently, she produced more songs and albums and went as far as featuring other talented entertainers such as Johnny Depp, and Alice Cooper.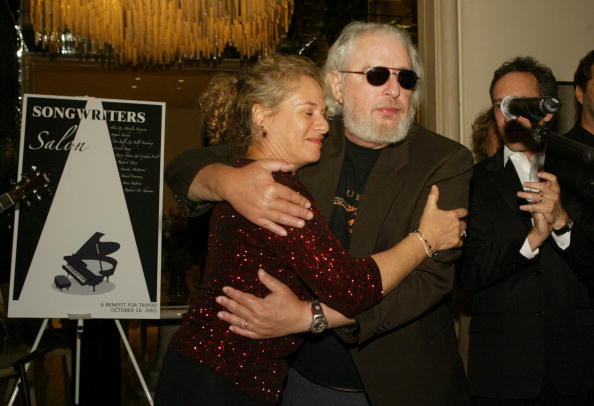 Carole King and Gerry Goffin at the Private Residence in Beverly Hills, California | Photo: Getty Images
The delectable singer seems to have credible content, and she explained in an interview how passionate she is towards the lyrics of her music. In her words:
"I like descriptions, and I love when words put you in the moment. Songs are like stories, and it's not about the colour and the shape, it's about how the colour and the shape make you feel."
Her credibility as an artist cannot be emphasized as she has had several features of award-winning musicians, including her mom.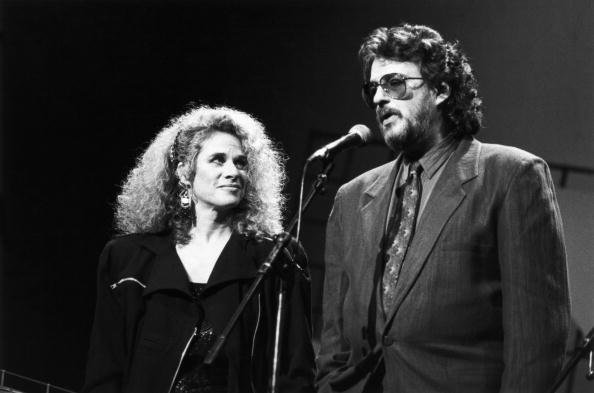 Singer Louise Goffin attends the 2015 MusiCares Person of the Year Gala honoring Bob Dylan at the Los Angeles Convention Center | Photo: Getty Images
Louise produced an award-winning album for her mother in 2011 titled "A Holiday Carole." She even jumped on a track with Joseph Aurthur written by parents, titled "If I'm Late."
Apart from being an expert in music and lyrical content, which she got from her parents, she is also a classical artist who has an array of mentors that she looks up to.
She explained that the likes of Joni Mitchell, David Bowie, Bob Dylan, Brian Wilson, and Paul Simon are people she admires in the music business.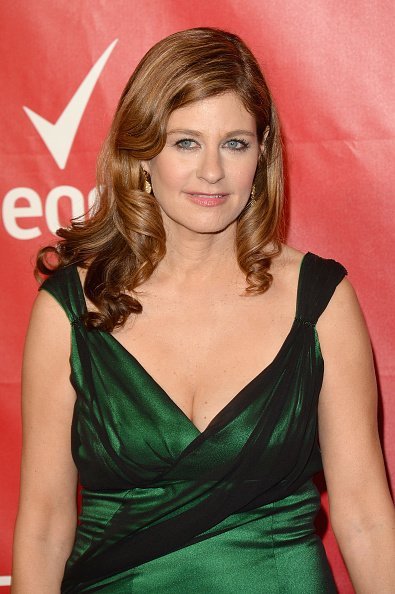 Louise Goffin attends The 2014 MusiCares Person Of The Year Gala Honoring Carole King at Los Angeles Convention Center on January 24, 2014 | Photo: Getty Images
The songwriter shared her thoughts on the 2013 musical staged at West End's Aldwych Theatre. The musical was a piece produced by Tom Hanks, and it detailed a story about her parents.
In an honorary ceremony at the Kennedy Center in Washington, the singer admitted that watching Aretha Franklin perform was heartwarming and that she felt a bit uneasy as to how to dialogue with the Queen of Soul.
However, Louise laid on the fact that she is not "jaded" about famous people. The talented entertainer blurted out that she acts normal because celebrities love to have regular conversations when the clicks shutters of the paparazzi are absent.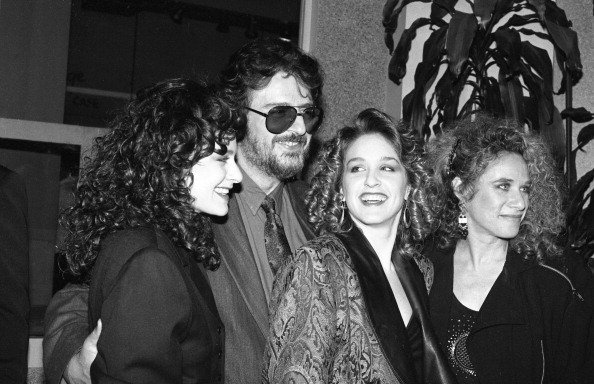 American songwriters Gerry Goffin and Carole King pose with their daughters Louise Goffin and Sherry Goffin Kondor, at a Songwriters' Academy event | Photo: Getty Images
She acknowledged that she found it difficult at first to pinpoint why people would want to have a relationship with her. She often had it at the back of her mind that it could be a way of extracting information about her family or not.
Carole's daughter not only inherited her musical prowess, but also Gerry's writing skills which makes her a complete package!
Please fill in your e-mail so we can share with you our top stories!