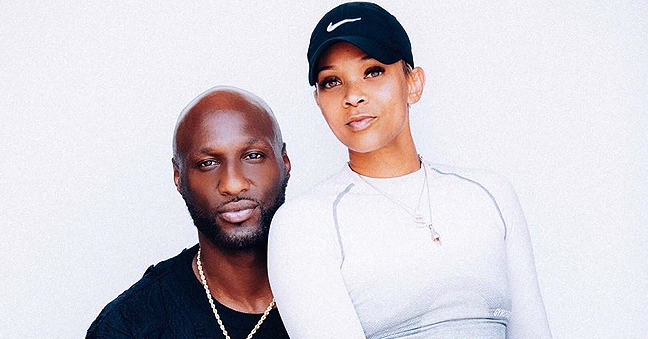 Instagram/lamarodom
Ex-NBA Star Lamar Odom Filming New Reality Show 'Sabrina & Lamar' with Fitness Trainer Girlfriend

It appears Khloe Kardashian's ex, Lamar Odom, will be making a comeback to our TV screens. He's presently filming his reality show with his girlfriend, called "Sabrina & Lamar."
While the paparazzi were out doing their business, taking photos of him when they saw him walking into a building with Sabrina and her mom, Lamar made an announcement.
Lamar
revealed
that he will soon return to the world of Reality TV, as he is filming his personal show with Sabrina, titled "Sabrina & Lamar."In the short clip, he
said
:
"She's the star. Sabrina Parr is the star."
The premiere or channel in which the show will be debuted is still undisclosed. Reportedly, Lamar has more than filming the Reality show for him. He is also working on his second book.
It is evident that the 39-year-old former NBA player is trying to put his life back in order and has made headway so far.
Speaking on previous marriage with one of the Kardashians, Lamar seems to be distraught about how things ended between Khloe and himself. During an interview with TMZ Live, Lamar said:
"Hopefully, me going to public speaking can even bring me closer to the Kardashians and help me rebuild that bridge."
A SOURCE REVEALED THAT SABRINA & LAMAR'S RELATIONSHIP IS "FAKE"
Lamar Odom and
his latest love interest
, life coach and personal trainer, Sabrina Parr, openly discussed their relationship with Dish Nation, as
reported
by Bustle. The new couple addressed anything and everything with the interviewer, Gary Hayes.
When Lamar was asked what makes being with Sabrina unique compared to his prior experience, he said it's because she's African-American. He loves that "she keeps it real."
Despite how 'real' Lamar defined the relationship, a source told PEOPLE that the relationship is a phony.
Merely days after Lamar celebrated Sabrina as a strong black woman and as his woman on Instagram using a Malcolm X quote, the source told PEOPLE that:
"They are not dating. There is nothing romantic going on with Sabrina and Lamar."
Eventually, time will reveal the truth. For now, the couple is still going strong!
Please fill in your e-mail so we can share with you our top stories!