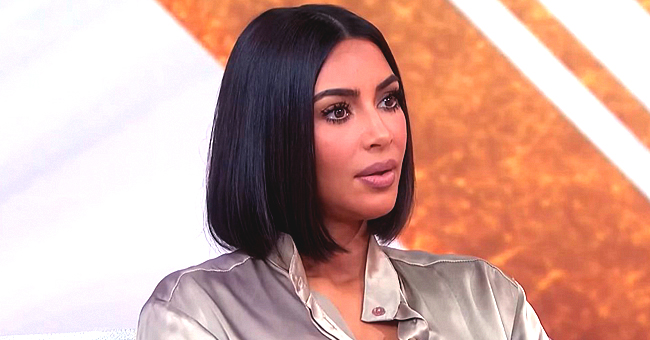 Youtube.com/TODAY
Kim K. Tells Savannah Guthrie & Hoda Kotb She's on Medication after Positive Lupus Antibodies Test
Keeping Up With The Kardashians star, Kim Kardashian West, got a medical scare on the season seventeen trailer. Kim visited the doctor, got tested, and the report was positive for Lupus antibodies.
Kardashian appeared on the "Today" show on September 10 and talked about her medical scare with Savannah Guthrie & Hoda Kotb.
She set up an appointment at the doctor's office and unfortunately, the report was positive for Lupus antibodies. "I did find out, we're gonna talk about it next Sunday," the mother of four said.
"I was able to find an amazing doctor, Dr. Wallace, and we figured out what the problem is."
KIM WAS CONCERNED ABOUT HER SYMPTOMS
Kardashian added that the symptoms she was having were very concerning.
"I've been feeling so tired, so nauseous and my hands are really getting swollen," she said. "I feel like I literally am falling apart. My hands are numb."
The star mentioned that the diagnosis was enough to send her to a mini depression, where she would think about all the possible things that could happen. She later said that she pulled herself out of it.
KARDASHIAN GETS EMOTIONAL ABOUT THE DIAGNOSIS
In the trailer for season seventeen of KUWTK, Kardashian was seen getting very emotional the diagnosis. This was before her fourth child, Psalm, came into the world via surrogate.
The mini depression followed the diagnosis, but the doctor comforted the star through a phone call.
The doctor talked about how the results may be a false positive. The reality star said that she'd know by Friday.
HER CONDITION IS UNDER CONTROL NOW
Kardashian revealed during the interview that her condition was under control. The star was put on medication to reduce the symptoms.
She admitted that getting started on medication was unfortunate, as she was trying many natural methods, but in the end, the medicinal route turned out to be the best for her.
KIMS DECISION TO CHANGE HER BRAND NAME
During her appearance on the "Today" show, Kardashian also talked about her brand "skims."
The hosts asked about the previous name, "Kimono," which caused some controversy about cultural appropriation.
Kardashian revealed that the Japanese culture had a massive influence on her, and she ran the name by the vendors and other people that she respected before finalizing it.
The people that Kardashian consulted for the name didn't have any problems with it.
The mother of four also mentioned that she would never intentionally disrespect a culture or the people that belong to it.
That mentality of her's will surely come in handy when she graduates from law school and starts practicing.
Please fill in your e-mail so we can share with you our top stories!