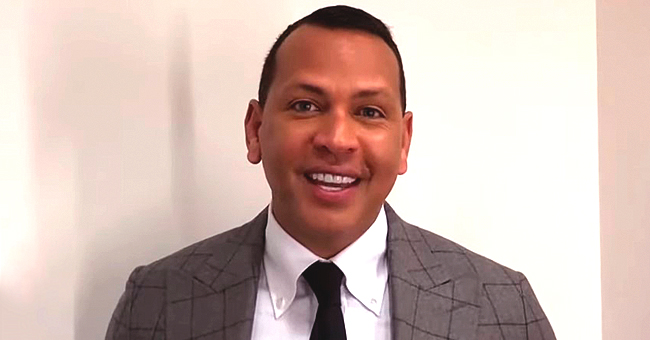 Youtube.com/Good Morning America
MLB Legend Alex Rodriguez Surprises Fiancé Jennifer Lopez by Pretending to Be Huge Fan on GMA
The American Actress, Jennifer Lopez appeared on "Good Morning America" to talk about her upcoming movie, "Hustlers." The 50-year-old got a surprise after her fiance, appeared in a clip pretending to be a fan.
Jennifer Lopez is currently on a promotional spree for her movie, "Hustlers." The star appeared on "Good Morning America" and was talking with the hosts when her fiance, Alex Rodrigues, appeared on a pre-recorded clip.
Rodrigues pretended to be a fan and asked Lopez what her favorite Jennifer Lopez movie was. The star gasped at the sight of her fiance and let out a chuckle before answering the question.
LOPEZ'S FAVOURITE MOVIE IS "SELENA"
After the fiance-surprise, Lopez revealed that her favorite movie was "Selena."
"It was my first big starring role, and as a young actress, to be given the lead in a movie like that was a dream come true."
The actress admitted that playing an icon like that in the movie was a huge responsibility and said she was thankful for her ignorance for not realizing how significant the role actually was.
Lopez's "Hustlers" is hitting theaters on Friday, and the reviews from the Toronto International Film Festival say that she might be a contender for an Oscar award.
"HUSTLERS" GOING TO WIN LOPEZ AN OSCAR
The broadcast journalist, Hoda Ktob, recently got a word with Lopez in SiriusXM radio on Tuesday. She talked about the reviews that "Hustlers" was getting after the TIFF.
Ktob mentioned the reviews by "People," "The Hollywood Reporter," and "Daily Beast." All of the publications were positive about Lopez scoring her first-ever Oscar from the movie.
The star got very emotional about the reviews and mentioned that she has been working very hard to get to where she is today.
THE ROLE THAT COULD BRING HOME AN OSCAR
In the movie "Hustlers," Lopez plays the role of Ramona, a staff member of a reputed strip club. Ramona and her co-workers conceive a plan to get the upper hand on their Wall Street clients.
The comedic-thriller has received massive applause from the media community, and Lopez is over the moon because of her fans. With the nominations coming close, so might Lopez be to her first Oscar.
Please fill in your e-mail so we can share with you our top stories!