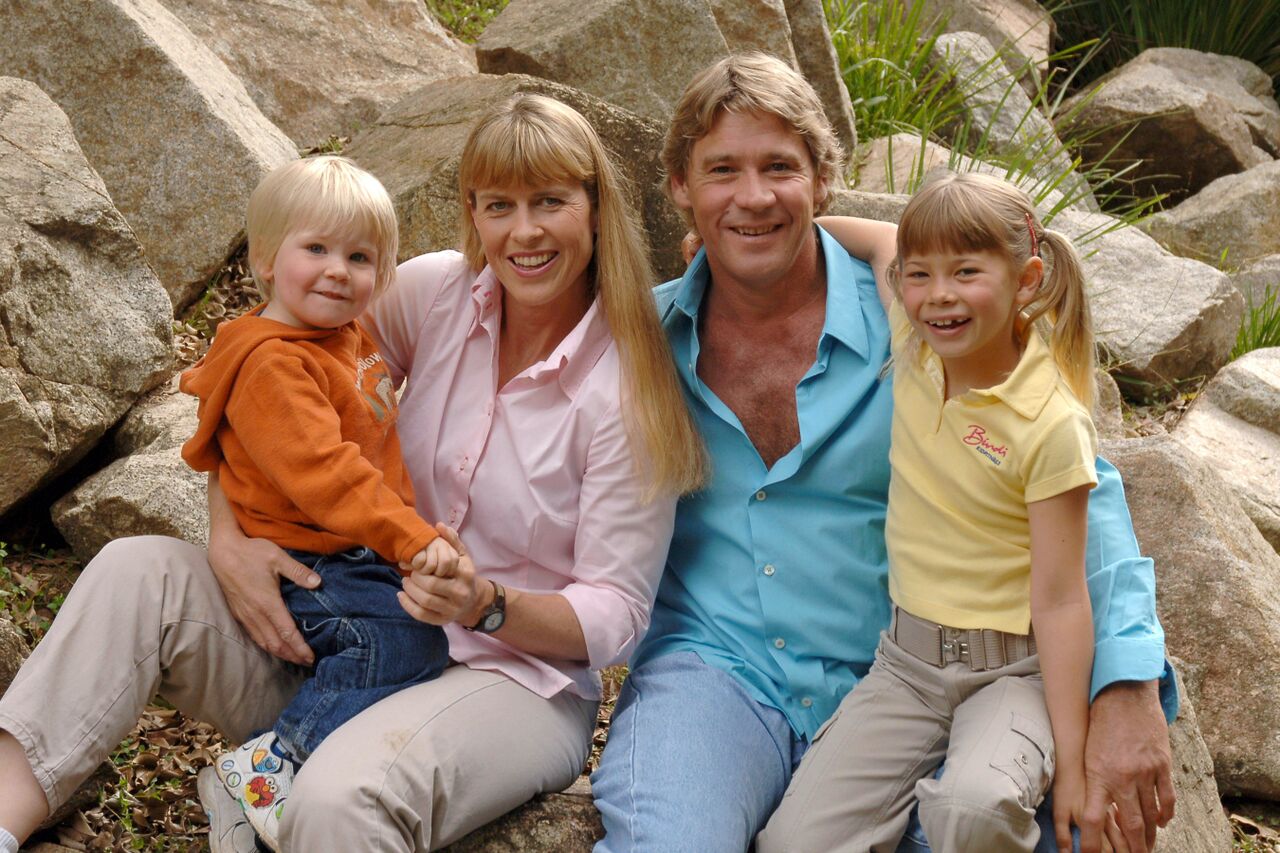 Getty Images
Meet 'Crocodile Hunter' Steve Irwin's Widow and Their Two Children
When the famous zookeeper, Steve Irwin, passed away, he left behind three of the most important people in his life -- his wife, Terri Irwin, and two kids, Bindi and Robert.
Steve Irwin's untimely death shocked the world after his numerous acts of dangerously caring for wild animals didn't cause his demise. However, "The Crocodile Hunter" left a legacy that inspired his wife and kids to keep going and continue his work.
LOVE AT FIRST SIGHT
Terri Irwin once revealed how she fell in love with Steve during her unplanned trip to the Australia Zoo, where she saw him perform a crocodile demonstration before the crowd.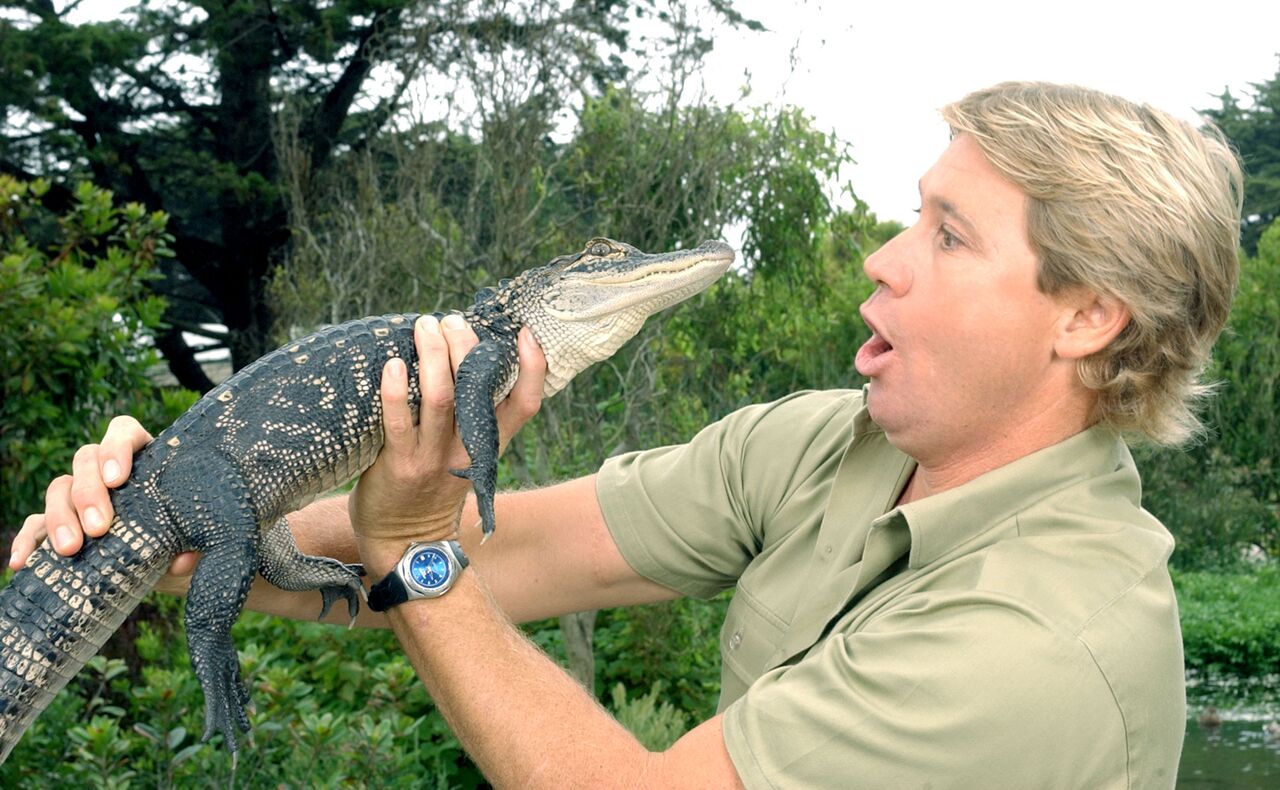 Steve Irwin poses with a three-foot long alligator. | Source: Getty Images
"I was sold," she said. "I thought this man was the most incredible man I have ever seen. He's probably married, he's gotta be taken."
Steve spoke about crocodiles from the point of view that captivated Terri and opened her eyes to see the beautiful creatures that they were. She was dazzled by how her husband was calm at the presence of the supposed wild creatures.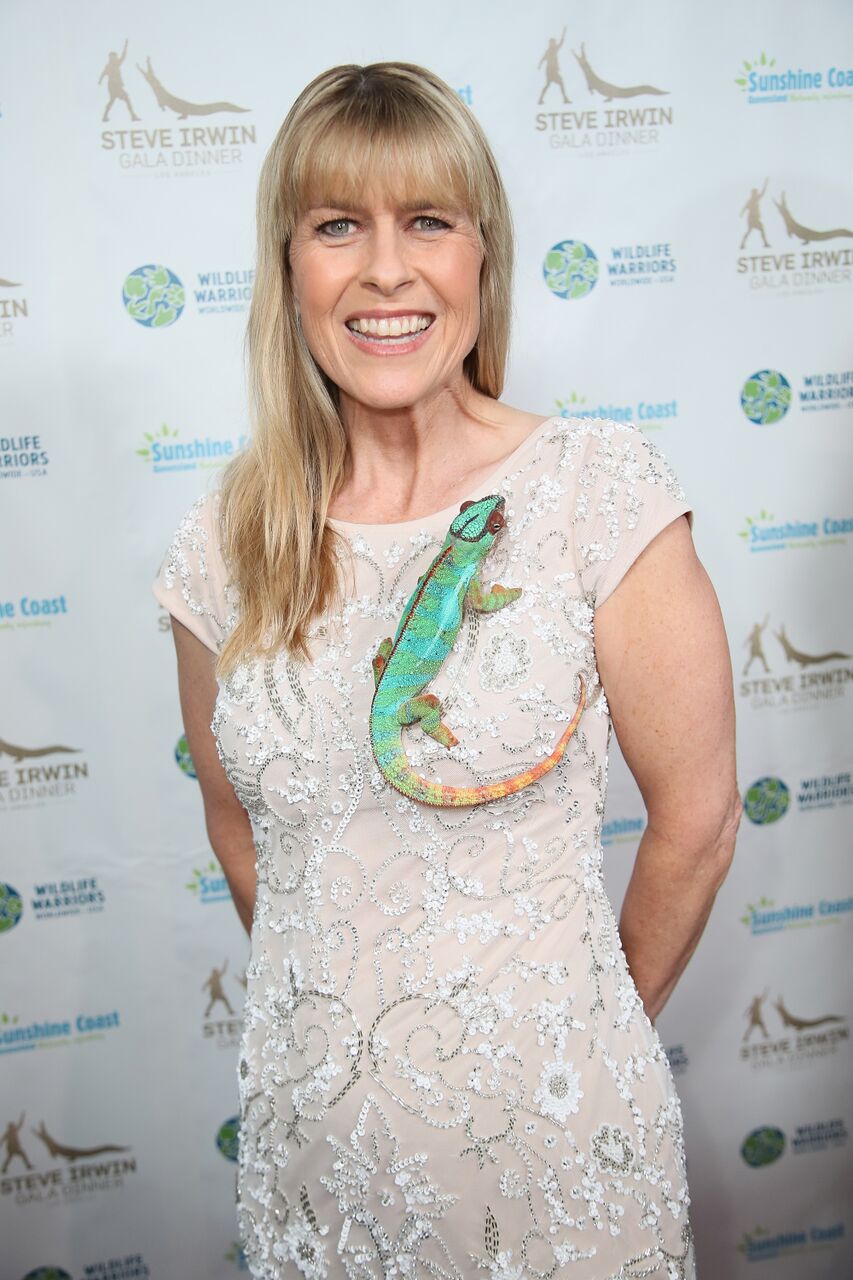 Terri Irwin attends the Steve Irwin Gala Dinner. | Source: Getty Images
"When I saw Terri, I looked up, and our eyes met," Steve said. "And my heart just went bang, bang, bang, bang. It was love at first sight."
TERRI IRWIN CALLS AUSTRALIA HOME
Shortly after, the Oregon raised woman tied the knot with Steve and moved to his beautiful country and fell in love with animals as well. She spent her unconventional honeymoon playing with crocs and camping out to watch the stars.
In no time, Terri fell in love with Australia and learned to call it home. During Steve Irwin Day in 2009, she marched up the stage of the Crocoseum and officially became an Aussie citizen.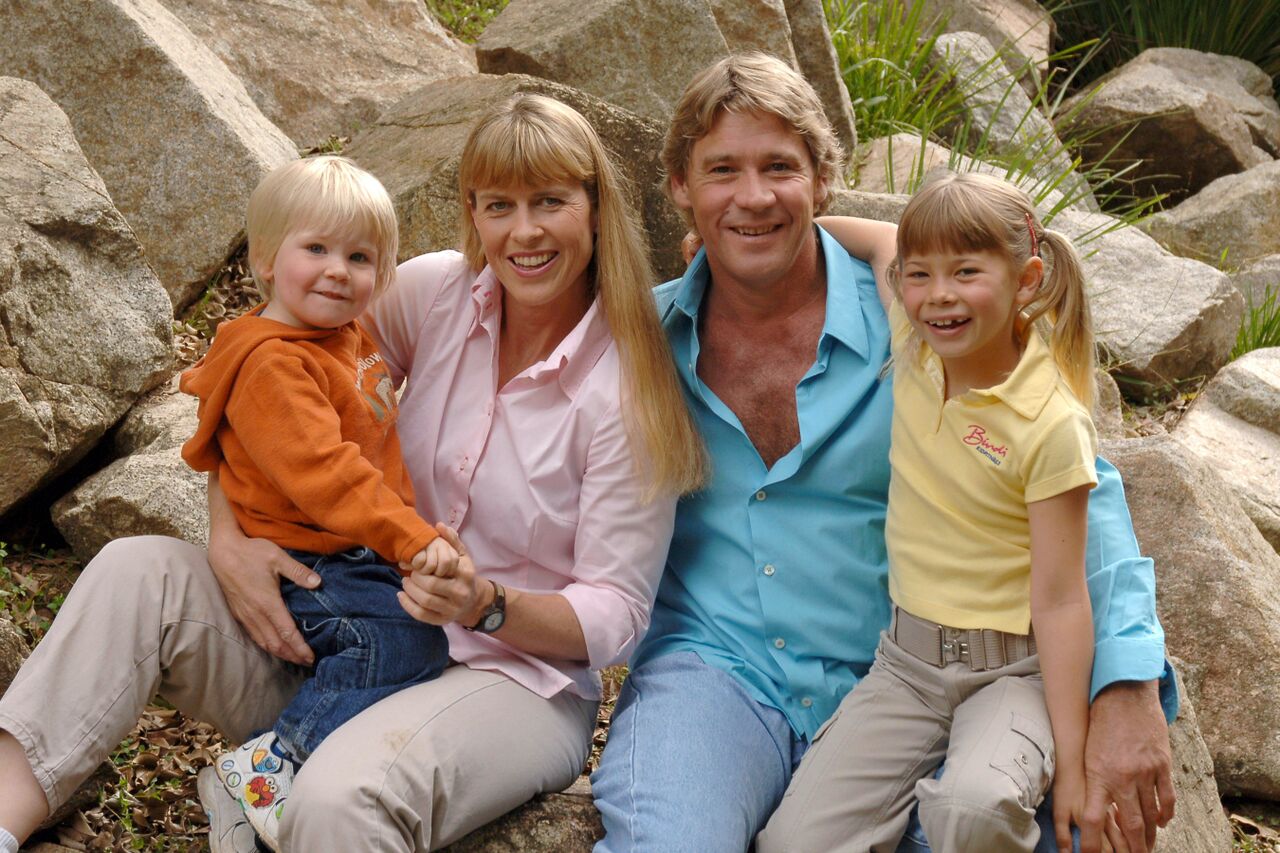 Steve Irwin poses with his family. | Source: Getty Images
After Steve's passing in 2006, due to a freak accident, Terri still believes in falling in love but doesn't mind if she never marries again. She revealed in an interview that she hasn't dated anyone since Steve and isn't looking for someone who can make her feel the same way again.
CONTINUING STEVE'S LEGACY
In 2008, Terri continued to carry on her husband's legacy by signing to produce an Animal Planet series with her two kids, focusing on the wildlife and the Australia Zoo animals, their family's wildlife conservation center that was built by Steve's parents.
Like their father, Bindi and Robert are zookeepers and wildlife conservationists. Steve's passion and love for animals resonate in his kids, including Robert, who grew fond of training crocodiles like his late dad.
BINDI SUE IRWIN
Bindi, born on July 24, 1998, was named after Steve's favorite crocodile, Bindi the Saltwater Crocodile, known for viciously protecting her nest. Before her father's demise, Bindi would frequently appear on his show, "The Crocodile Hunter," and until now performs to continue her father's success.
She grew up to be an actress, starring in "Return to Nim's Island," "Free Willy: Escape from Pirate's Cove," and "Bindi, the Jungle Girl," a documentary series that won her a Daytime Emmy Award for Outstanding Performance in a Children's Series.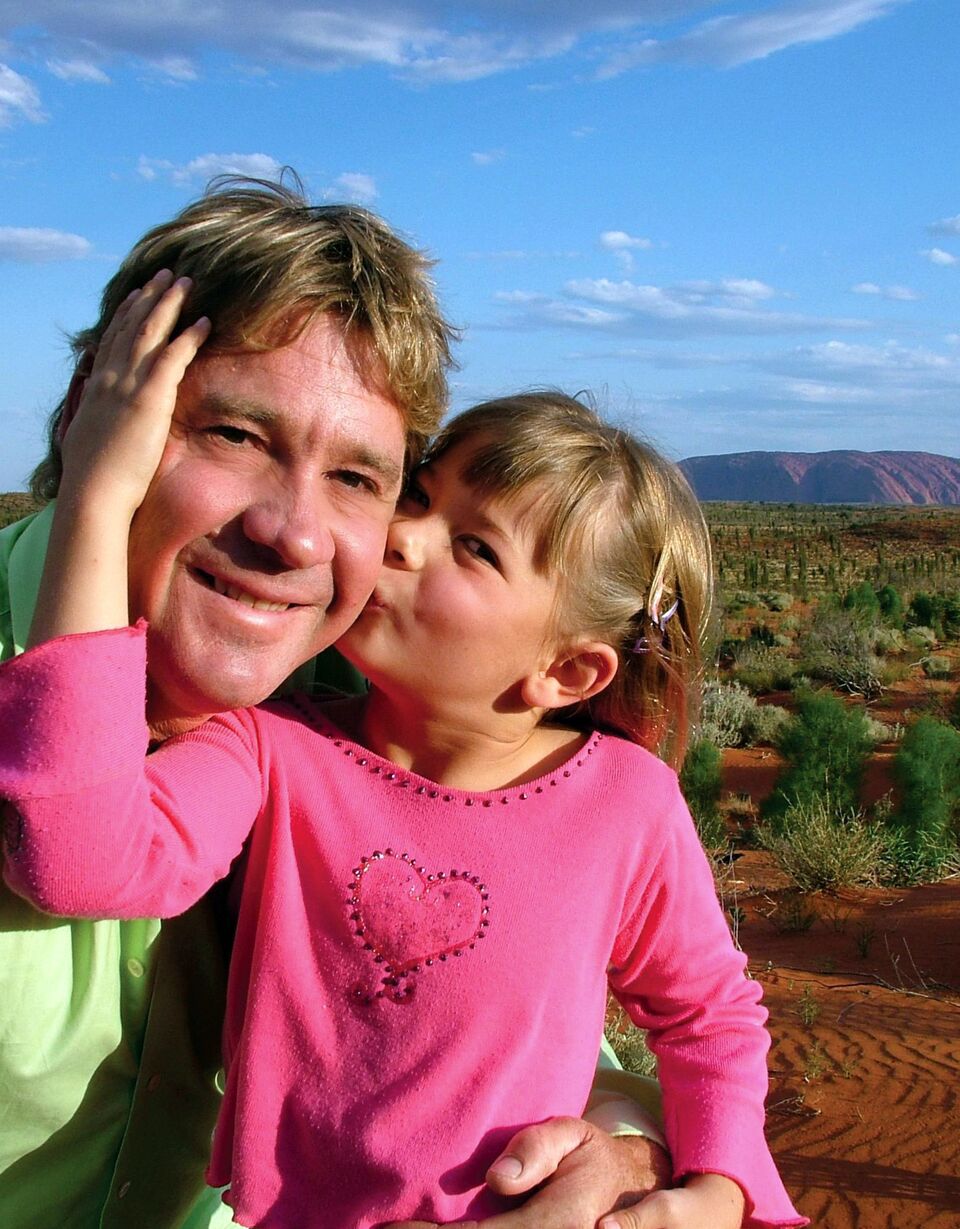 Bindi Irwin poses with her father, Steve Irwin. | Source: Getty Images
Bindi also started a YouTube channel with her brother called "Growing Up Wild," which features videos of the animals kept at their zoo. The young woman reportedly supports Wildlife Warriors, a charity of her parents, by donating a portion of her earnings.
During her birthday this year, her boyfriend of many years, Chandler Powell, asked her to marry him, to which she gladly agreed. She recently showed appreciation for her mom, brother, and fiance through social media.
"Appreciation post: My fiance, mama, and brother. My everything," she wrote on Instagram. "I'm in constant awe of their strength & kindness, their ability to create such positive change on the planet."
ROBERT IRWIN
Steve and Terri's youngest child, Robert, turned out to be an award-winning nature photographer who uses his talents to spread awareness of their conservation mission. His work is featured in a gallery at the Australia Zoo.
Apart from his photography, Robert appeared in "Wild but True" and "Steve Irwin's Wildlife Warriors." He also published a book series and presented for "The Tonight Show Starring Jimmy Fallon's" animal segment.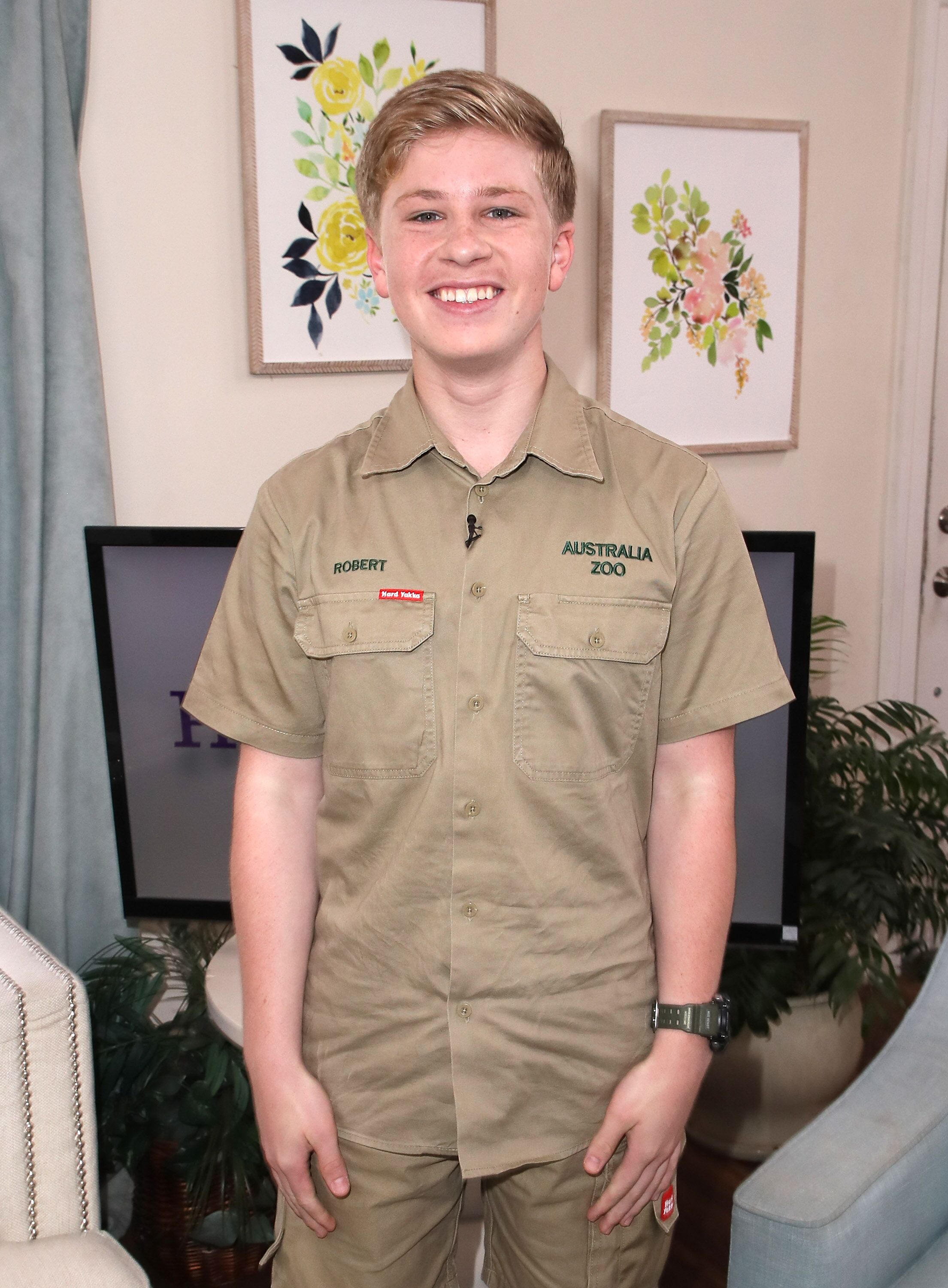 Robert Irwin visits Hallmark's "Home & Family." Source: Getty Images
During one episode of the show, Robert brought out two black baby bear cubs and played with them, channeling his father's natural love for the wild. Although Steve is no longer present in this world, his work continues through his family.
Please fill in your e-mail so we can share with you our top stories!