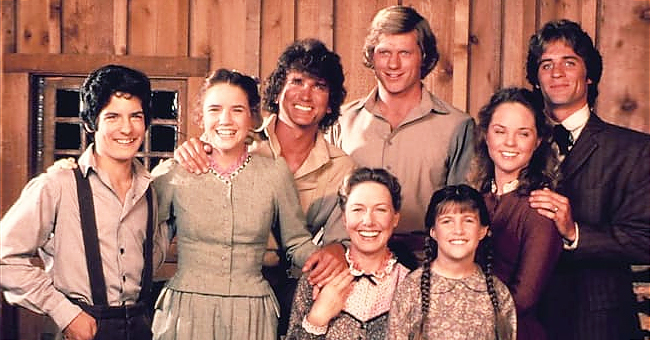 twitter.com/MeTV
20 Little Known Facts about Beloved Series 'Little House on the Prairie'
"Little House on the Prairie" became a hit show after airing its two-hour pilot movie in 1974 and lasted for nine seasons. Behind the scenes are a few facts that are made known to the series' fans.
"Little House on the Prairie" aired for a total of nine seasons until it came to a halt in 1982. Viewers and fans spent their days watching the characters, Laura, Mary, Carrie, and Grace growing up, but avid watchers only noticed some behind the scenes facts.
THE THEME SONG WAS QUITE SIMILAR TO THAT OF ANOTHER SHOW
David Rose, the composer and songwriter of the hit series, was responsible for getting the theme song stuck in the heads of loyal fans. However, the tune is quite similar to that of the show "Bonanza," which ended a year before "Little House on the Prairie" began.
It turns out; Rose is also the man behind the "Bonanza's" theme song; hence, the close themes. An additional connection between the two shows is Michael Landon, who both starred in "Bonanza" as "Little Joe" and in "Little House on the Prairie" as Chris Ingalls.
A CLOSE DISMISSAL
Hitting their ninth season called for a celebration after the show's almost cancellation by the time season two aired. NBC decided to move its Wednesday night time slot to Monday nights to gain more ratings.
However, come the fourth season, the network was once again debating of having it canceled. Thanks to the show's good ratings, the management decided not to push through with their initial plan.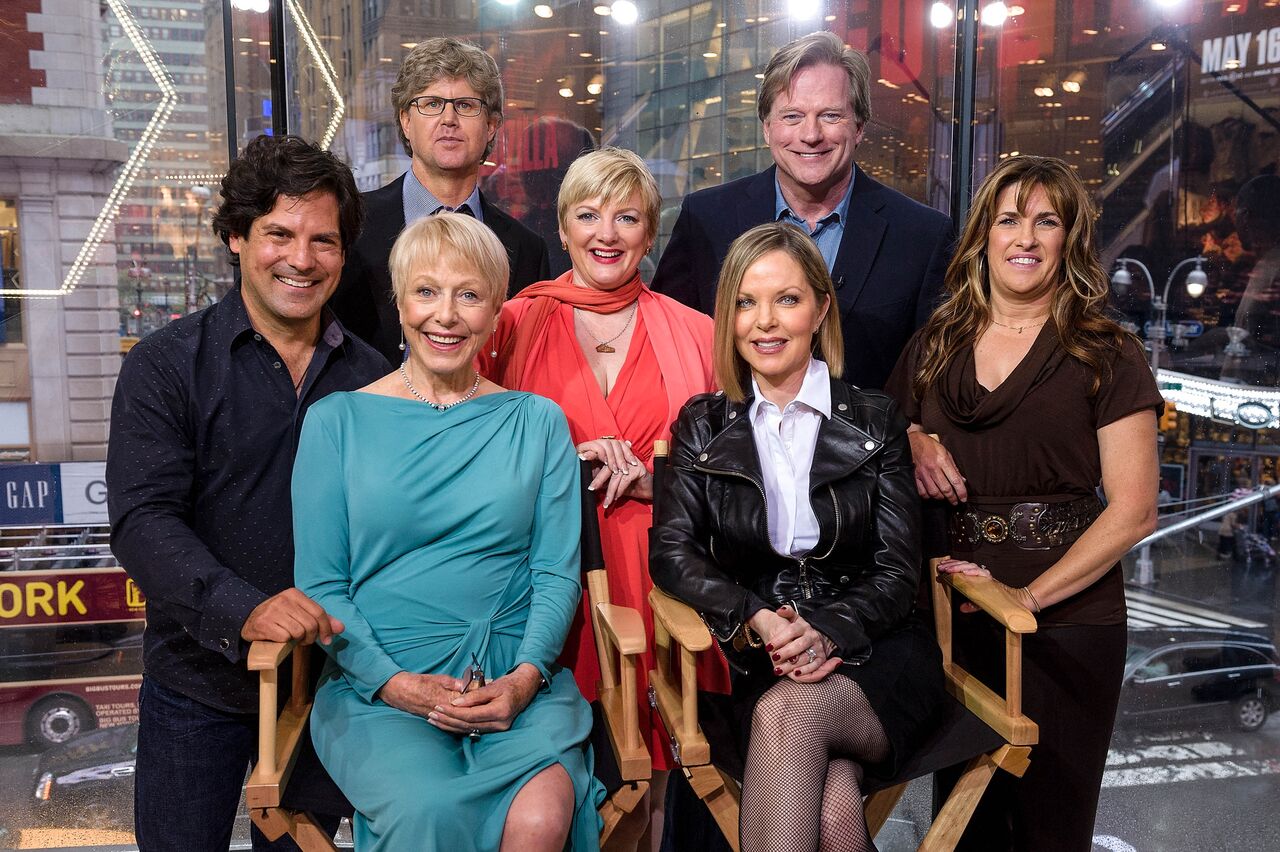 The cast of "The Little House On The Prairie" visits "Extra." | Source: Getty Images
THE OLESONS SIBLINGS ARE REAL-LIFE SIBLINGS
If fans ever noticed the last name of the actors who play Willie and Laura Olesons are the same, that's because they are real-life siblings. Willie, played by Jonathan Gilbert, is the adopted younger brother of Laura, played by Melissa Gilbert.
LAURA AND NELLIE WERE WERE REAL-LIFE BEST FRIENDS
While Nellie and Laura started their relationship as enemies, their distinct personalities later brought them together, until forming a good friendship. In fact, Nellie's bouquet was tossed to Laura during her wedding.
In reality, Nellie, played by Alison Arngrim, became close friends with Gilbert and even played games together off-screen, to pass the time on set. The manipulative character Nellie portrayed on screen was nothing close to how she was in real life.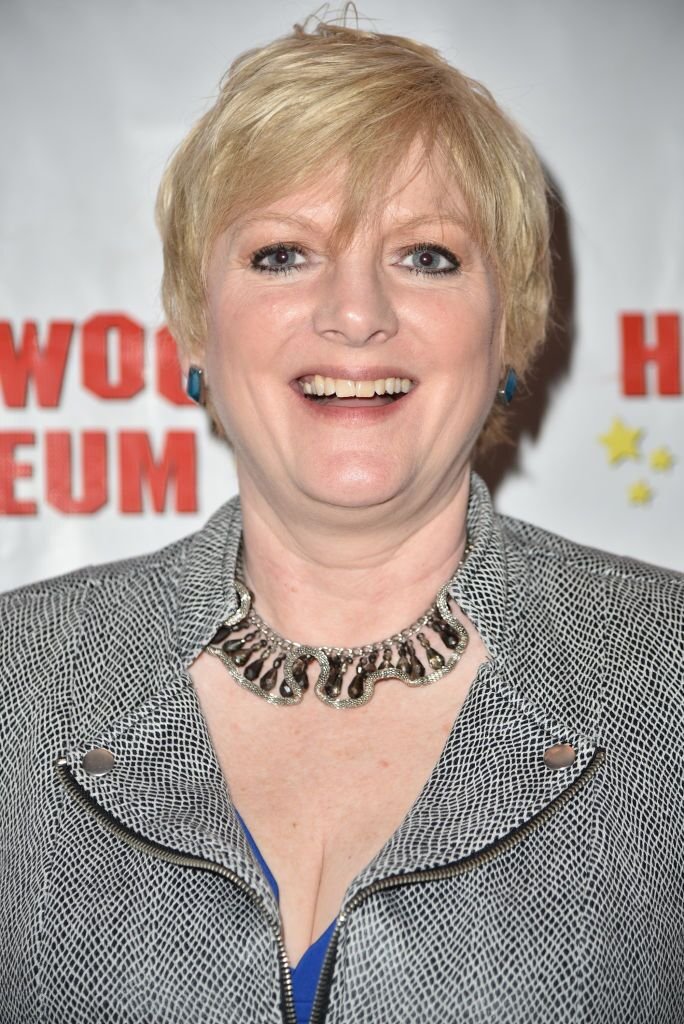 Alison Arngrim attends the "Real to Reel" event. | Source: Getty Images
INTENSE ADDICTIONS
As filming can be a pretty tough job that just drains the employees the entire day, many cast and crew members turned to drugs and alcohol for solace and strength; hence, seeing both on set was nothing new.
On average, the crew would finish two cases of Coors beer per day, and on hectic days, which they named "three-case days," they would finish so much more and drown out the stress can after can.
CURSE OF THE CANCER
To say it was a curse may have been just an exaggeration, but unfortunately, several cast members of the show were diagnosed with cancer at some point in their lives, with others even passing away.
Among those with the said ailment were Michael Landon, who got pancreatic cancer, Victor French, Kevin Hagen, and Charlotte Stewart, who managed to survive. It is believed that the reason behind the disease was radioactively contaminated materials on set.
MICHAEL LANDON WAS A WORK OF ART - SO AS HE BELIEVED.
Michael had very high praise for his personal physique, making sure that he never passed on an opportunity for his character to appear shirtless for the audience. Sporting tight-fitting prairie trousers, the Pa Ingalls star believed the best way to go was always a natural look; free of cosmetics treatment.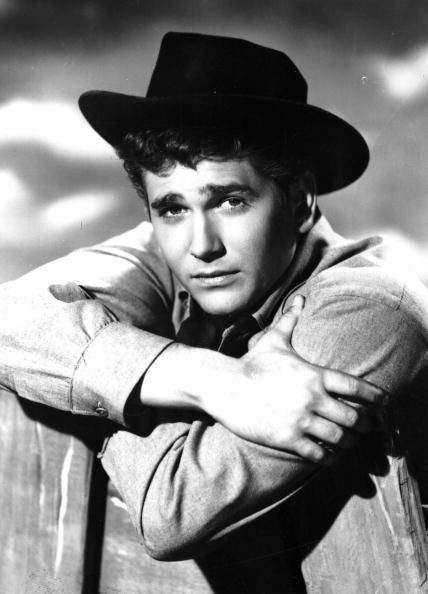 Michael Landon wears a cowboy hat for his role in "Bonanza." | Source: Getty Images
NELLIE OLESON'S CURLS WAS THE RESULT OF A WIG.
The character played by Alison Arngrim sported a unique hairdo of fashionable curls. During the initial weeks of filming the show, Arngrim's hair was masterfully styled using sausage curls coupled with heating irons. For cost and time efficiencies, it was decided that this hairdo had to be sourced from a wig. The wig had to be held in place by quite a number of hairpins, which, at times, caused Arngrim's scalp to bleed.
MICHAEL LANDON HUMORED EVERYONE
Michael Landon was dubbed the show's clown for his antics and constant pranks on the crew and cast members. His humor radiated a light atmosphere during taping, which made the set a little less exhausting.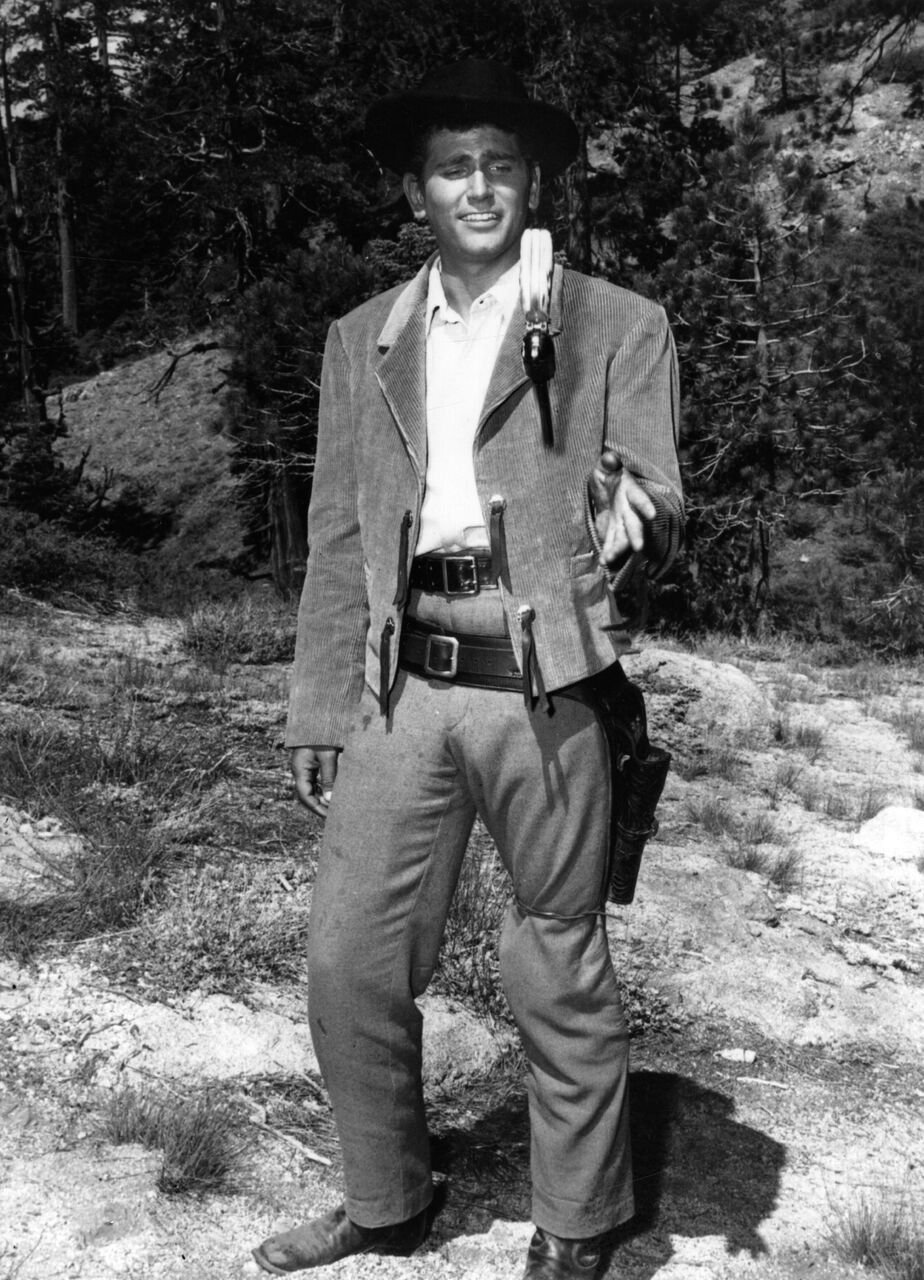 Michael Landon dressed for his role in "Bonanza." | Source: Getty Images
LAURA AND MANLY'S WEDDING WAS NOT WHAT YOU THOUGHT IT WAS
Although portraying a 17-year old character in Laura, Melissa Gilbert was described to be an inexperienced 15-year old, with all the innocence of the world. Her on-screen kiss with the character Almanzo Wilder, played by Dean Butler, was considered only the third time she has ever had a lips-to-lips with a boy, even startling her a bit with his beard stubble.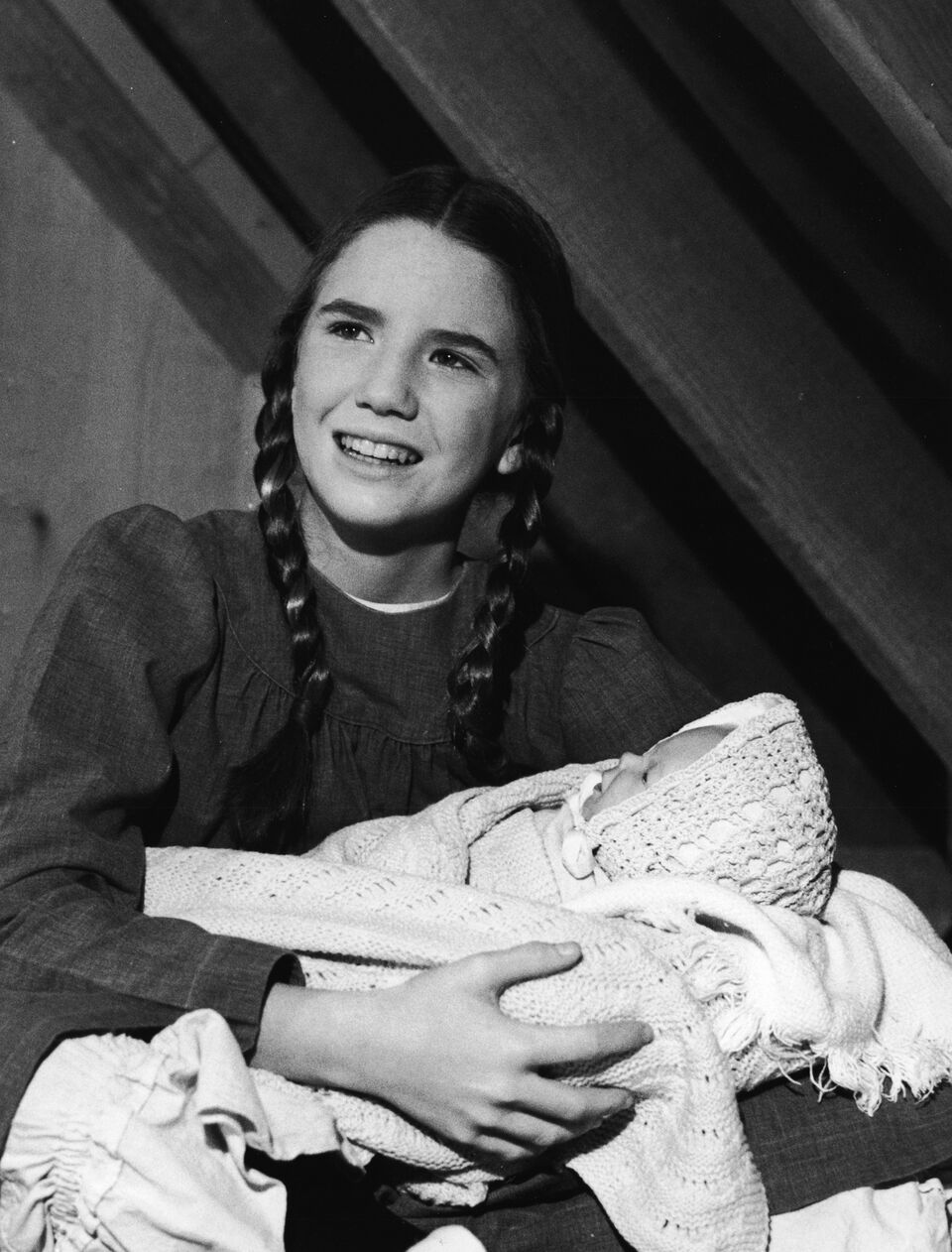 Melissa Gilbert holds a baby doll in a scene from "The Little House on the Prairie." | Source: Getty Images
Romantic scenes were certainly not limited to kissing, as they also had to shoot one in bed. In an attempt to calm Gilbert down, Butler quietly sang the lyrics to "Strangers in the Night," which resulted in a further unwanted effect. After such, Gilbert requested to limit the characters' romantic scenes to mere hugs, and cheek pecks.
MICHAEL LANDON WAS NOT A CHRISTIAN
Despite Landon's Christian-like character on the show, with a Christian message he was trying to get across, the actor was Jewish in real life. The different beliefs was never a set back for Landon as his mother was a Catholic.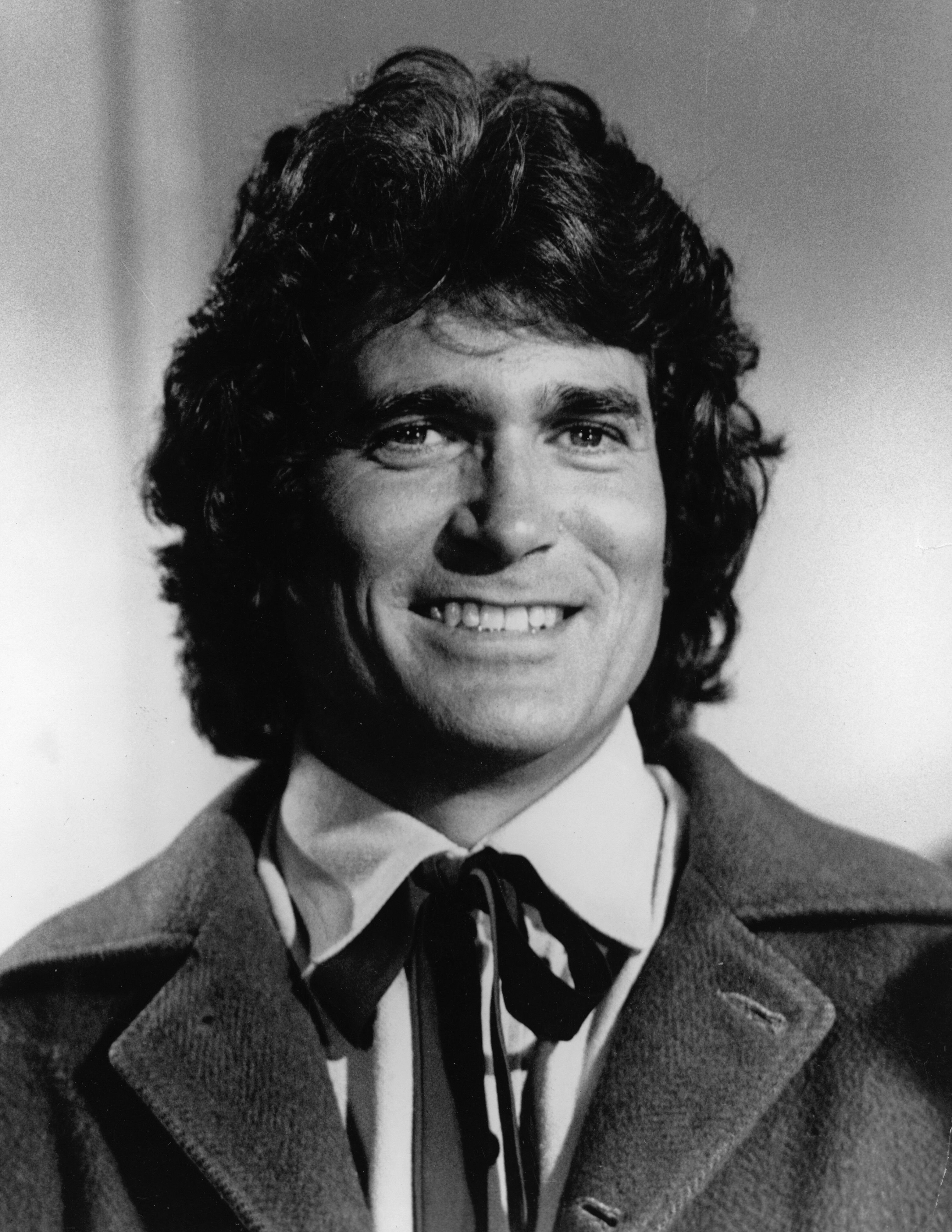 Michael Landon in costume for "The Little House on the Prairie." | Source: Getty Images
MICHAEL LANDON WAS NOT A BRUNETTE
Landon's perfect brown curls are not so perfect after all; In fact, they aren't even real. His hair was dyed for the role, which covered up his bottle brunette hair. As he took the job seriously, Landon sought the help of a professional colorist to get the perfect look.
CHEMISTRY BECAME A PROBLEM ON THE SHOW
A growing cause for concern amongst the producers was the lack of sparks exhibited by couples on the show. A memo was circulating highlighting the lack of chemistry between the characters of Laura and Almanzo, a gap which could not be filled even by the actors themselves.
On the other hand, a memo also circulated pointing out the deranged love scenes by the characters of Nellie and Percival. While Steve Tracy (plays Percival) was, indeed, gay in real life, he and Alison Arngrim (plays Nellie) would make passionate on-screen kisses to annoy Melissa Gilbert.
WALNUT GROVE EXISTS
Walnut Grove is, in fact, a beautiful and real place. Laura Ingalls lived there for a while, and Laura Ingalls Wilder, the author of the book, lived in a place called Walnut Grove, Minnesota, when she was a child.
KAREN GRASSLE, WHO PLAYED 'MA,' DID NOT ALWAYS USE THE SAME NAME.
Grassle is also known for her stage name, Gabriel Tree. Upon her casting on the show, Michael Landon requested that she use her original name.
THERE WAS MORE THAN ONE CARRIE INGALLS.
In casting the youngest Ingalls daughter, producers had to bear in mind California child labor laws. Rachel and Sidney Bush were only three years of age. In the opening credits, it is Sidney shown running down the hill. Before shooting the scene, it was Rachel in front of the camera.
After the director requested for a "fresh twin," an unfortunate mistake of lacing up Sidney with opposite pairs on each foot caused her to fall down the running scene. Michael Landon decided that it was too precious to remove from the final sequence.
THE SHOW SERVED AS AN ACTING DEBUT FOR SOME.
13-year old Sean Penn played an uncredited schoolboy on the said show. With this father, Leo Penn, directing season one's The Voice of Tinker Jones, Sean had the privilege of being cast, together with his mother.
CHARLES INGALLS HAD A SECRET WEAPON - HIS BOOTS.
With an official height measurement of 5-feet and 9-inches, Michael Landon faced a problem in not wanting any other characters to tower above his own. As a solution, he used 4-inch inserts for his boots, allowing him to gain some height advantage.
And if these insoles didn't do the trick, Landon made sure his character was standing on something, may it be a ladder, a staircase, or just a bunch of dirt.
THE FOOD WAS ALWAYS DINTY BEEF STEW
A lot of scenes showed the family having dinner. Regardless of what Ma announced as the evening's main course, whether chicken, rabbit, or squirrel, the correct answer was always Dinty Moore beef stew. You don't just have to make the audience believe in the story, but with what the characters eat, as well.
CLOTHING WAS A TROUBLE ON SET
Some of the scenes were filmed in Simi Valley, California. A cool day in this place meant the temperature was in the low 90s. This reality became troublesome for some actors given that they were dressed from head to doe in heavy garments; from stockings, coats, and bonnets. Alison Arngrim, who plays Nellie passed out in the heat together with the assistant director.
Please fill in your e-mail so we can share with you our top stories!