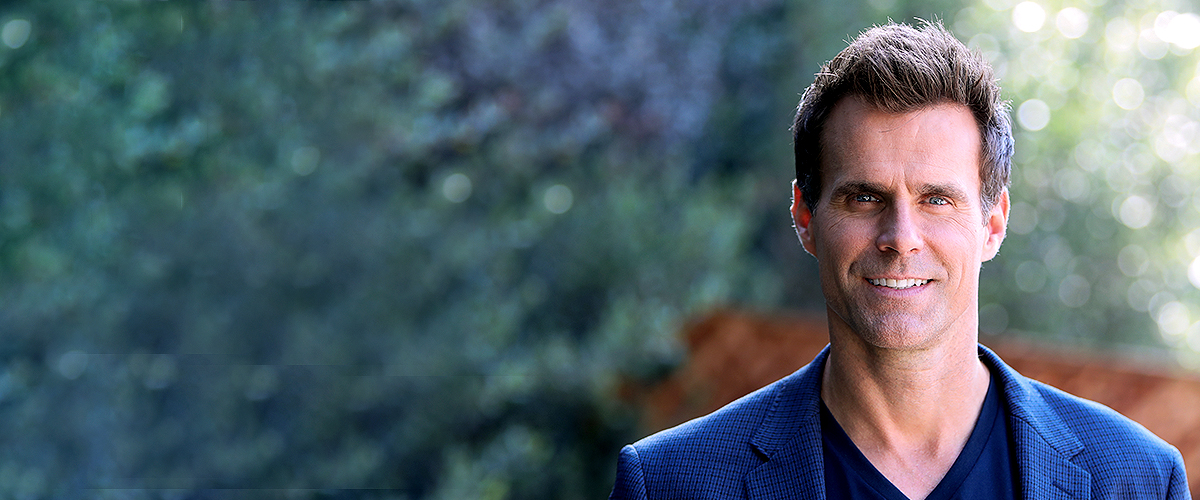 Getty Images
All About Cameron Mathison's Wife Vanessa Arevalo Who Is Sticking by His Side in Recent Health Crisis
Cameron Mathison recently revealed a renal cancer diagnosis. He asked fans for help, but right by his side is his strongest support system.
Earlier this week, "Home and Family" host Cameron Mathison shared some dire news with his Instagram follows. Before saying what it is, he asked for their help.
Mathison's diagnosis
Mathison said he did an MRI scan around a month back that showed there was a tumor on his right kidney. The diagnosis was kidney cancer. Thankfully, it hasn't yet spread to anywhere else in his body.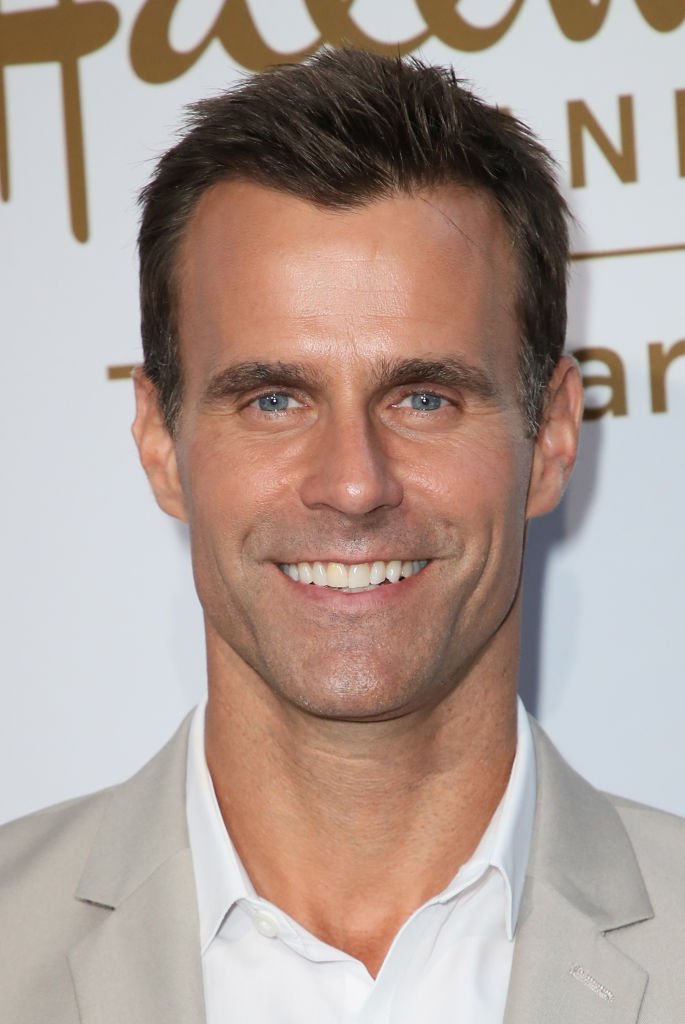 Cameron Mathison attend Hallmark's Summer TCA Tour in Beverly Hills, California on July 27, 2017 | Photo: Getty Images
Mathison credited his healthy lifestyle for containing the disease which he said may have been growing over 10 years. He still said it was found early.
The father of two was set for surgery on September 12. We're still awaiting the outcome but the outlook is positive for the Canadian-American.
While we wait, let's look inside his relationship with his wife, whom Mathison thanked in the lengthy caption.
Vanessa Arevalo before motherhood
Merely four years into his run on the soap opera "All My Children," Mathison got married to his beautiful bride, Vanessa Arevalo. The pair went on to have two children: a boy and a girl.
Mathison wasn't the only one who knew his wife was gorgeous. At 6 feet, 2 inches, Arevalo was a former model and businesswoman before she became a stay at home mother after marriage.
The Puerto Rico-born beauty worked in the modeling industry from when she was a teen, eventually making the cover of several magazines, including big-time publications.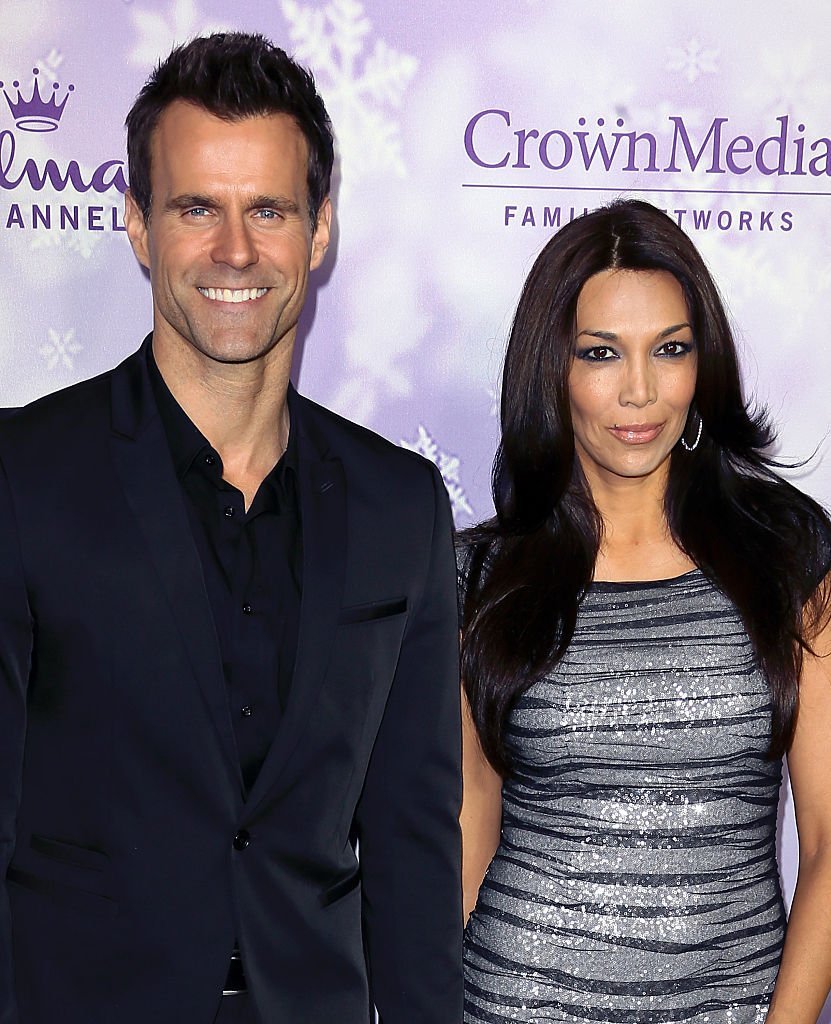 Cameron Mathison and Vanessa Arevalo attend Hallmark's TCA press tour in Pasadena, California on January 8, 2016 | Photo: Getty Images
How they met
Arevalo finally retired after 18 years of gracing covers, but her baby clothing business continues to run. She and Niccole Kroll became partners of KEA+JOBY and sell products internationally.
Arevalo and Mathison met while both were on a skiing trip. We're not sure what year that was, but the actor proposed not long after in another ski location.
After hiking up the Vail Mountain in Colorado, Mathison proposed and the pair skied down the mountain to enjoy a big lunch Mathison had waiting.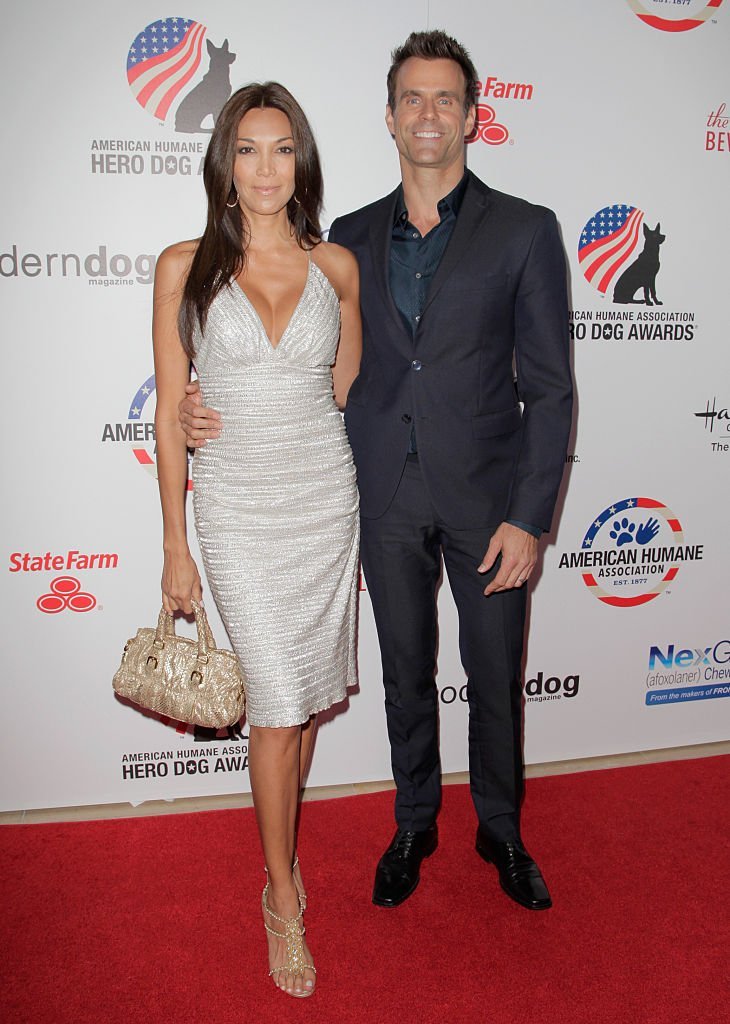 Cameron Mathis and Vanessa Arevalo attend the 5th Annual Hero Dog Awards in Beverly Hills, California on September 19, 2015 | Photo: Getty Images
Marriage and a family
They got married six months later on July 27, 2002, in a private ceremony that saw the brunette beauty wearing a gorgeous backless dress.
In 2005, the couple welcomed a son, Lucas Arthur, who might be even more handsome than his hunky dad. By 2008, daughter Leila Emanuelle entered the picture.
Arevalo, who once told Mathison that "her job on Earth was to be a mom" is now fulfilling her role as a doting mother. Kids Lucas and Leila are now 16 and 12 respectively.
Other interests and his career
No doubt having a family has become a priority for both parents. Mathison is part of the board of governors for the non-profit anti-violence organization, Love Our Children USA.
In terms of his career, Mathison has had his share of variety in the entertainment industry. In addition to working on a soap opera for just over ten years, he's also worked as a host.
In 2009, he was a correspondent on "Good Morning America" and then in 2015 a host on CBS' "Entertainment Tonight." Mathison has also made his way into several Hallmark movies.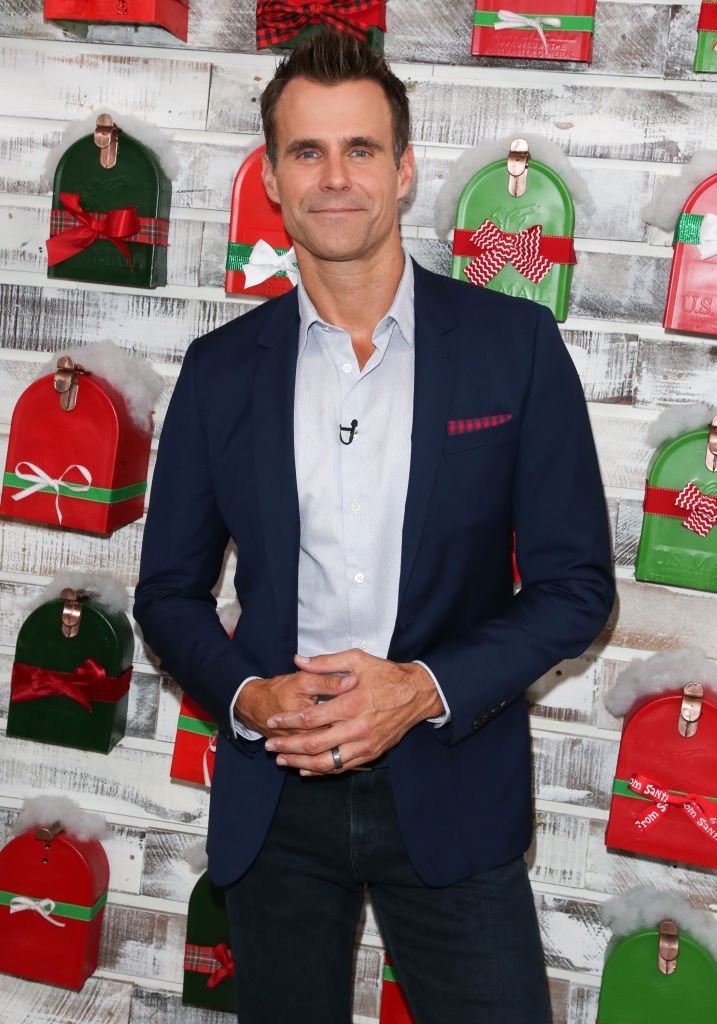 Cameron Mathison attends Hallmark's "Home & Family" "Christmas in July in Universal City, California on July 24, 2018 | Photo: Getty Images
His Hallmark run
In 2013, he was in "The Christmas Ornament." The next year it was "Along Came a Nanny." He starred in four movies of the "Murder, She Bakes" series from 2015 to 2016.
He's also appeared in Hallmark's "At Home in Mitford" in 2017, "Very, Very Valentine" and "A Summer to Remember" in 2018, and is set to star in "Manopause."
Despite his busy schedule, Mathison makes sure to focus on family. In an interview with Soap Opera Digest, he revealed he spends one-on-one time with each child.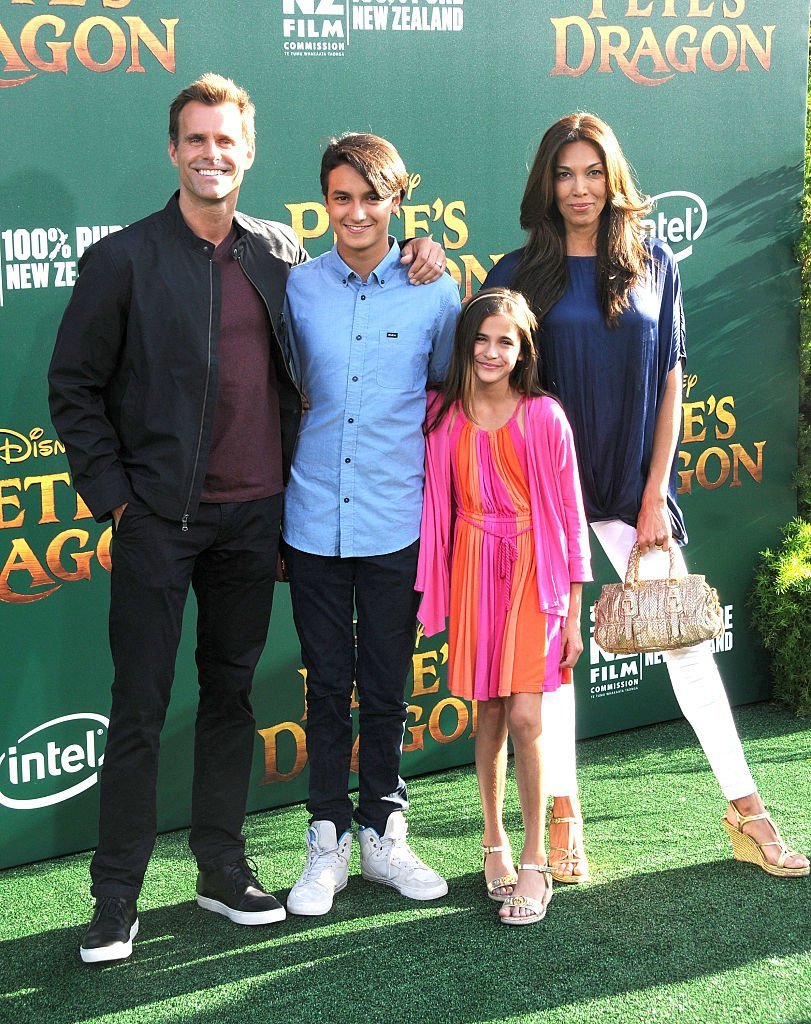 Cameron Mathis and Vanessa Arevalo with their children Lucas and Leila Mathison attend the premiere of "Pete's Dragon" in Hollywood, California on August 8, 2016 | Photo: Getty Images
Vanessa the supermom
Mathison is responsible for taking his son to school every day, while he shares a love of swimming with Leila. Both children have a love of skiing like their parents do.
As the kids have grown, they've gotten a bit more combative compared to the close-knit relationship they used to have. Luckily, supermom Arevalo knows just how to handle it.
Mathison called his wife "a hands-on mom" who can deal with the chaos of the teenagers and who also manages to organize his work and travel schedules.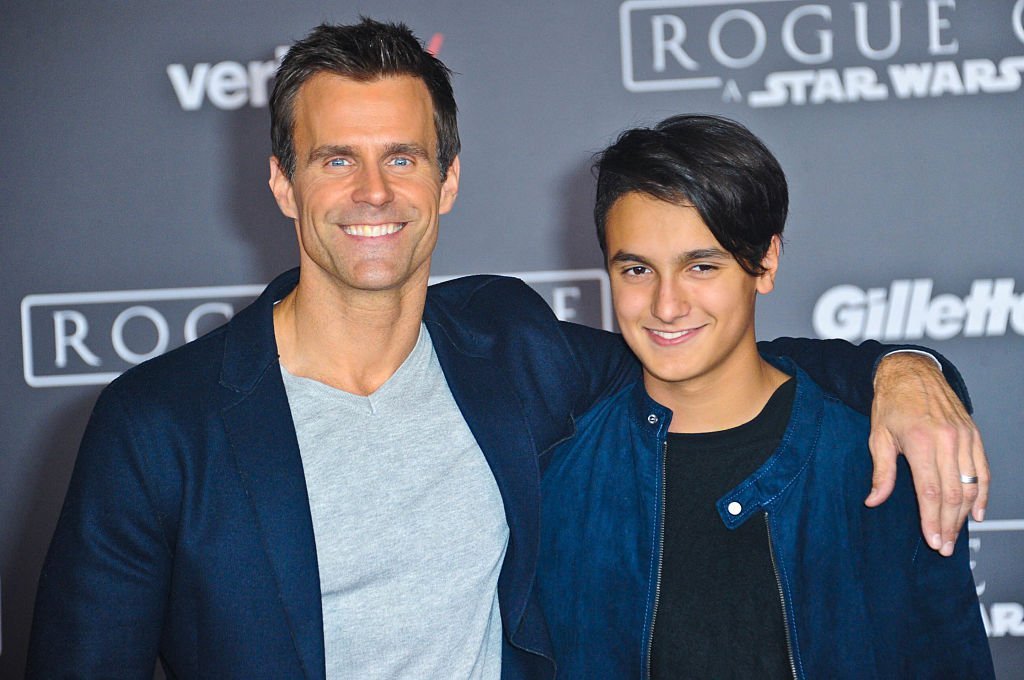 Cameron Mathison and son Lucas Mathison attend the premiere of "Rogue One: A Star Wars Story" in Hollywood, California on December 10, 2016 | Photo: Getty Images
No doubt Arevalo will also be able to help Mathison with his recovery from renal cancer. We're also sending our thoughts and prayers the actor's way.
Please fill in your e-mail so we can share with you our top stories!