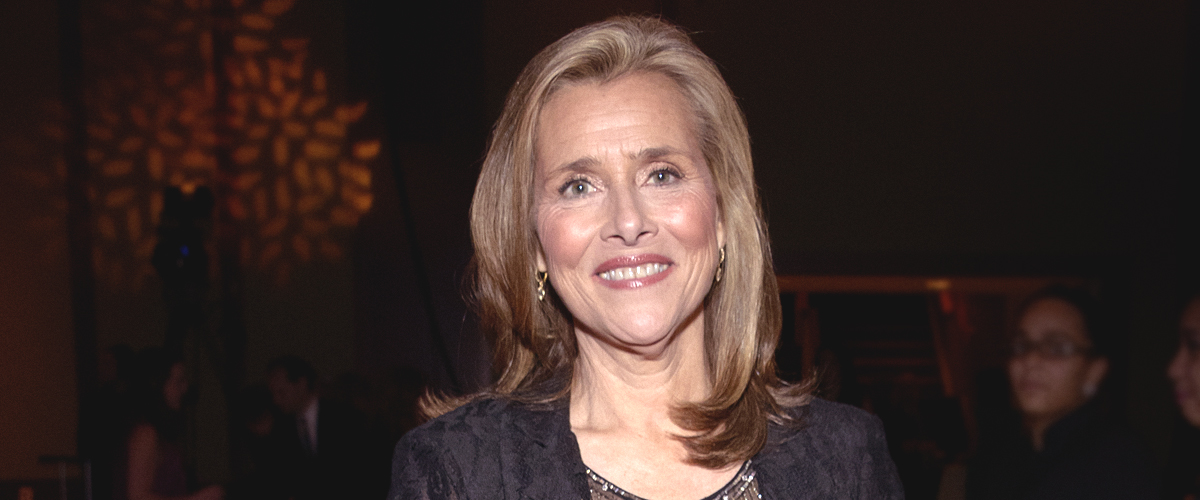 Getty Images
'Today' Fans Welcome Meredith Vieira to the Show: 'Don't Bother with Anyone Else'
Meredith Vieira, best known for working on "The View" and "Who Wants to Be a Millionaire," returned to the "Today" show, and fans are reacting to it on social media.
Jenna Bush Hager, who works on the fourth-hour program "Today with Hoda and Jenna" next to Hoda Kotb, announced that she and her husband Henry Hager were expecting their third child during a segment of the show in April 2019.
Jenna Bush Hager's pregnancy
At that point, she revealed that the couple was not trying to get pregnant, pointing out that she underwent some "fertility issues" while trying to conceive their second child, Poppy.
Jenna finally admitted that, even though the news surprised them, they were excited for their new baby. On August 2, 2019, Henry "Hal" Hager was born.
The baby, who became Jenna's first son, weighed seven pounds and five ounces and was 19.29 inches long at birth.
Meredith Vieira replacing Jenna
Ever since Jenna went on maternity leave on August 2, NBC has asked different people to replace her temporarily. The guest chosen this week was none other than Meredith Vieira, who worked on "Today" from 2006 to 2011.
Meredith, 65, has a vast experience working on television as she has hosted and anchored shows such as "60 Minutes," "The View," and "Dateline NBC."
Even though "Today" fans cannot wait for Jenna's return to the show, several people have loved the chemistry shown by Meredith and Hoda during the time they have worked together.
People enjoy the Meredith-and-Hoda duo so much that many of them have shared their positive thoughts on social media.
People's reaction
"[Meredith] is the BEST most entertaining substitute cohost. Don't bother with anyone else. Meredith is intelligent and entertaining. What a great addition," pointed out one follower.
"[Meredith] is such an inspiration. Exactly who she is, is just perfection. I love the way she speaks so simply, and matter of fact y, with no pretense" [sic], added a second person.
"Have always [loved] Meredith! Class and a wicked great sense of humor," admitted another Twitter user.
"I love you!! I'm a big 'get a plate & napkin' person so you made me laugh so hard. My husband and kids hate me always saying that so thx for backup!" shared a "Today" fan.
Meredith replaced Hoda Kotb, too
It is not the first time this year that "Today" fans see Meredith on set, though. Earlier this year, when Hoda was on maternity leave, Meredith replaced her, getting nothing but positive messages from fans, as well.
So far, it is still unknown how long Meredith will stay on the show. Despite fans' wishes, she has her hands full hosting Fox's syndicated game show "25 Words or Less." Apart from that, Jenna is expected to return later this fall.
Hoda's return to "Today"
Speaking of Hoda Kotb, she returned to "Today" on September 3 after being away for months. She was very emotional about the much-anticipated comeback next to Maria Shriver, who was covering Jenna before Meredith did.
During the show, Hoda admitted that it "feels great" to be back while trying to hold back her tears.
Earlier that day, she told Savannah Guthrie that it was very exciting being back on set: "I went to bed last night, I popped up at 3:15 and I was like, 'I get to come home,'" Hoda shared.
Her excitement was evident for her Instagram followers as Hoda posted a video about a week before heading back to "Today" announcing her return to the show.
Apart from that, she admitted that it was the "best summer" of her life due to the time she spent next to her two daughters, Haley and Hope.
Please fill in your e-mail so we can share with you our top stories!