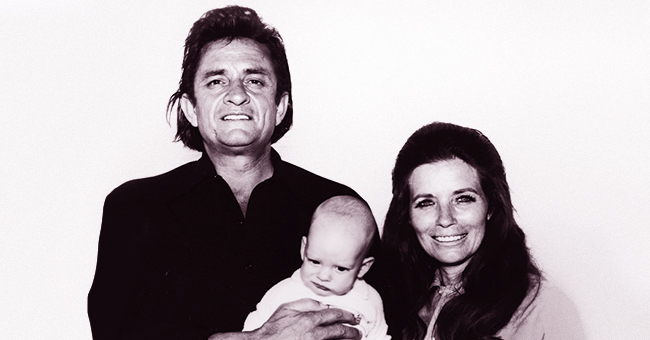 Getty Images
Johnny and June: Inside Their Three-Decades-Long Iconic Love Story

Johnny Cash and June Carter had one of the most famous love stories in the music industry, which included many struggles that could have prevented their relationship, yet prevailed at the end.
Johnny Cash walked on stage to have a debut performance at the Grand Ole Opry together with his Tennessee Two bandmates. After singing a successful three-song set with a warm welcome from the audience, Cash proceeded to the backstage where he bumped into June Carter.
"I FEEL LIKE I KNOW YOU ALREADY"
Carl Smith's wife, June Carter, who recently ended a tour with Elvis Presley, was tuning up her guitar when Cash walked in. She grew to love his music while on the road, and that night, they were formally introduced.
"I've always wanted to meet you," Cash said. "I feel like I know you already," Carter replied.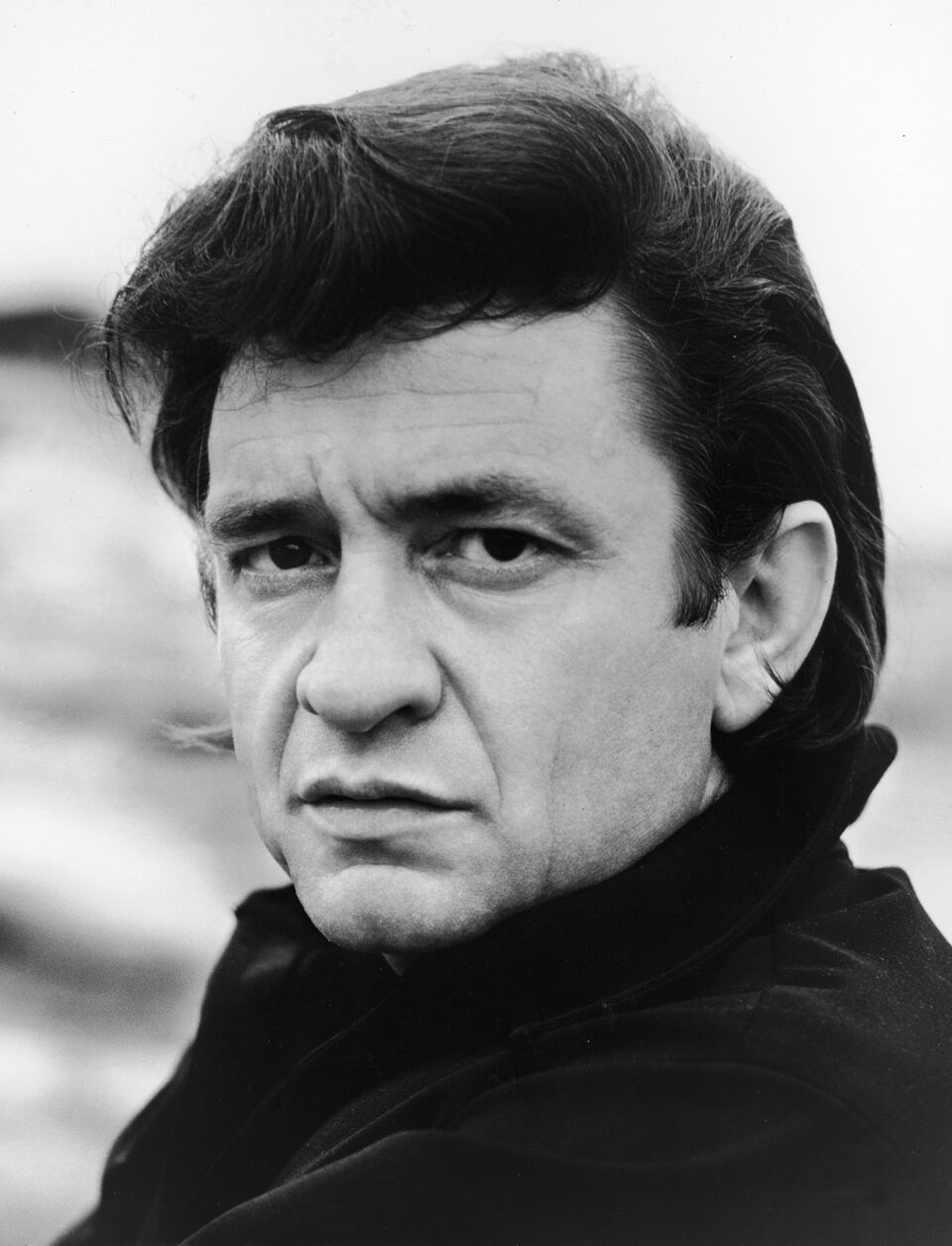 Headshot portrait of Johnny Cash for his television show. | Source: Getty Images
Smith and Carter divorced the same year and went on to marry police officer Edwin Nix, whom she shared a daughter with. In the early '60s, Carter and Cash regularly went on tour together but remained faithful to their spouses until 1966 and 1967, respectively.
THE START OF A ROMANCE
It wasn't until 1968 that the two country stars tied the knot, 12 years after they first met backstage. Both were skeptic about their possible fairytale-like romance, and so it took a while before they got together.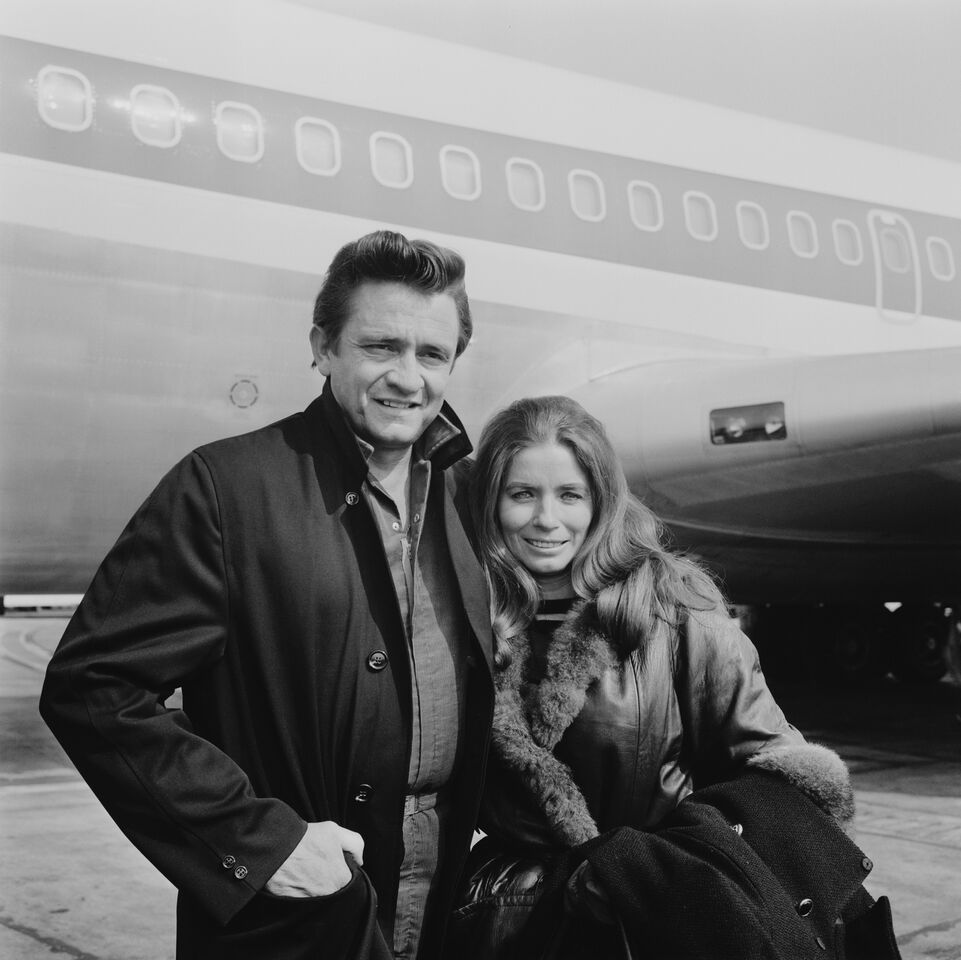 Johnny Cash and June Carter arrive at Heathrow Airport. | Source: Getty Images
"I never talked much about how I fell in love with John," Carter told the Rolling Stone. "It was not a convenient time for me to fall in love with him, and it wasn't a convenient time for him to fall in love with me. I was frightened of his way of life."
THE "RING OF FIRE"
It was her love for Cash that inspired Carter to write the famous song, "Ring of Fire," which he later recorded. She admitted that falling in love with her music partner was "the most painful thing" she had gone through. She said:
"It is like I'm in a ring of fire, and I'm never coming out. I'm going down, down to the bottom of this thing. It's going to kill me, because I would never have the nerve to tell him, nor do I want to tell him, nor do I want anybody to ever know I've got these feelings."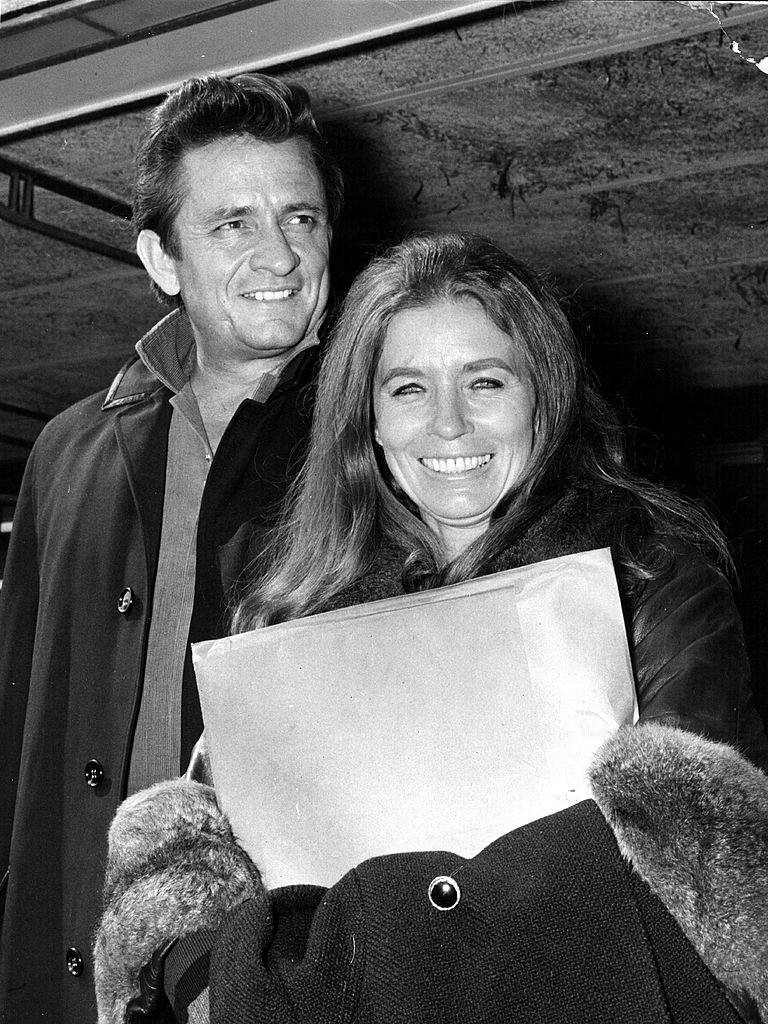 Johnny Cash and June Carter arrive at the London Airport. | Source: Getty Images
BATTLING ADDICTION
It was no secret that Cash battled problems with addiction to drugs and alcohol, which took a toll on his marriage and concerts, which he would randomly miss out on. The singer got in trouble with the law, with over seven arrests.
In 1965, Cash made headlines for being the first person sued for starting a forest fire by the government. He accidentally burnt the Los Padres National Forest, California, destroying a large portion of the area and killing several endangered condors.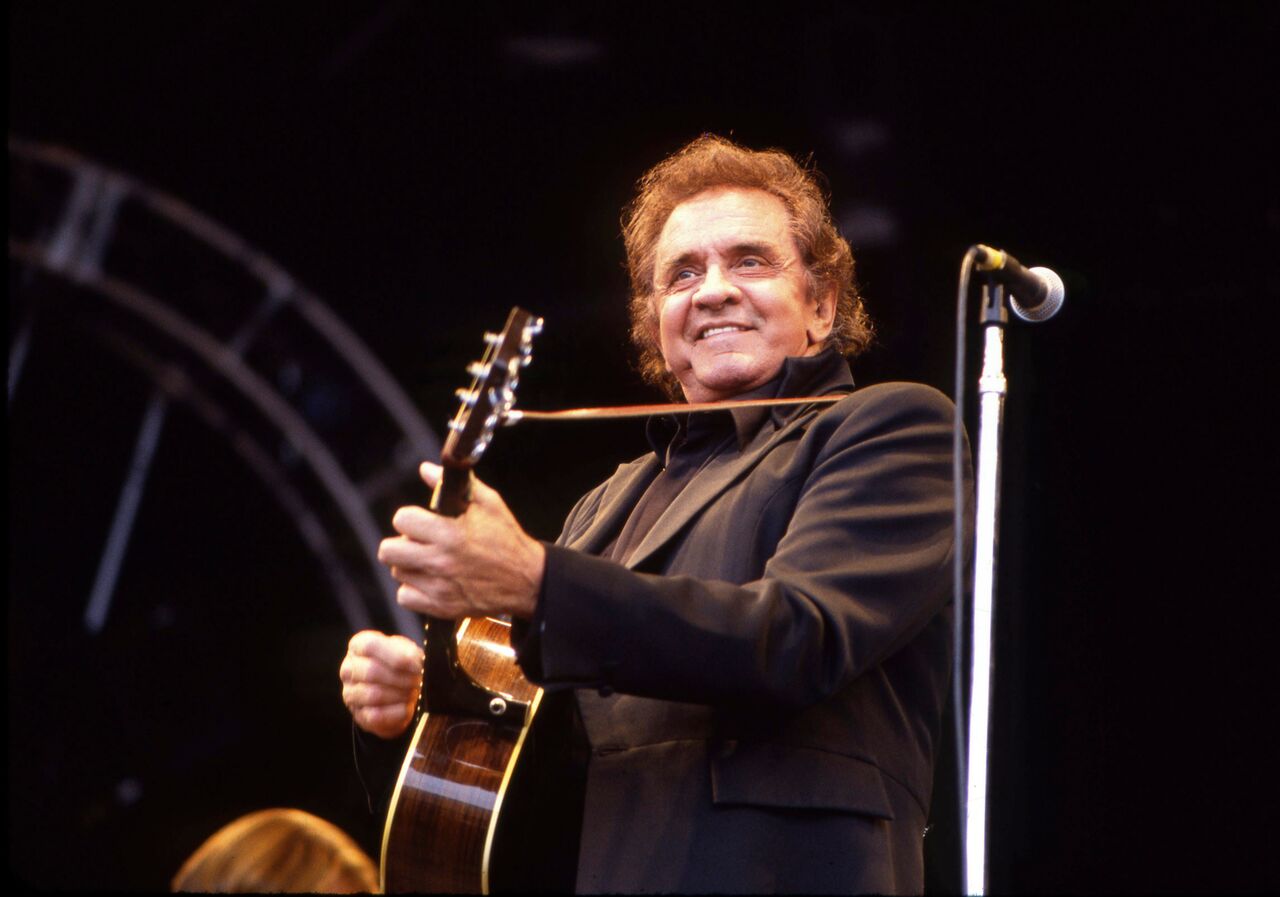 Johnny Cash attends the Johnny Cash Glastonbury Festival. | Source: Getty Images
Cash credited Carter, who at that time dealt with addiction as well, for helping him control and stop his vices. The two remained wary of the start of their romance but eventually ended up in front of an altar.
GETTING MARRIED
During their performance at the London Ice House, before 7,000 people or more, Cash proposed to Carter, and weeks later, they officially became husband and wife. In 1970, the famous musicians had a son, their only son, John Carter Cash.
"You still fascinate and inspire me. You influence me for the better. You're the object of my desire, the #1 Earthly reason for my existence," Cash wrote to his wife. "We got old and got used to each other. We think alike. We read each other's minds."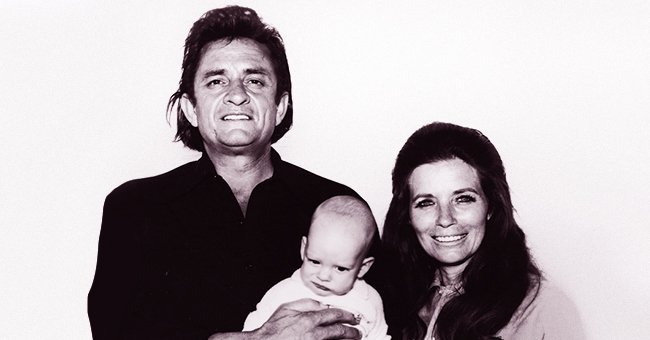 Johnny Cash and June Carter smile with their baby. | Source: Getty Images
The sweethearts remained married until their last breaths on earth. Carter died in May 2003, and four months after, Cash followed her. They have since had the most iconic love story in the music industry.
"Sometimes we irritate each other a little bit. Maybe sometimes we take each other for granted. But once in a while, like today, I meditate on it and realize how lucky I am to share my life with the greatest woman I ever met," he continued.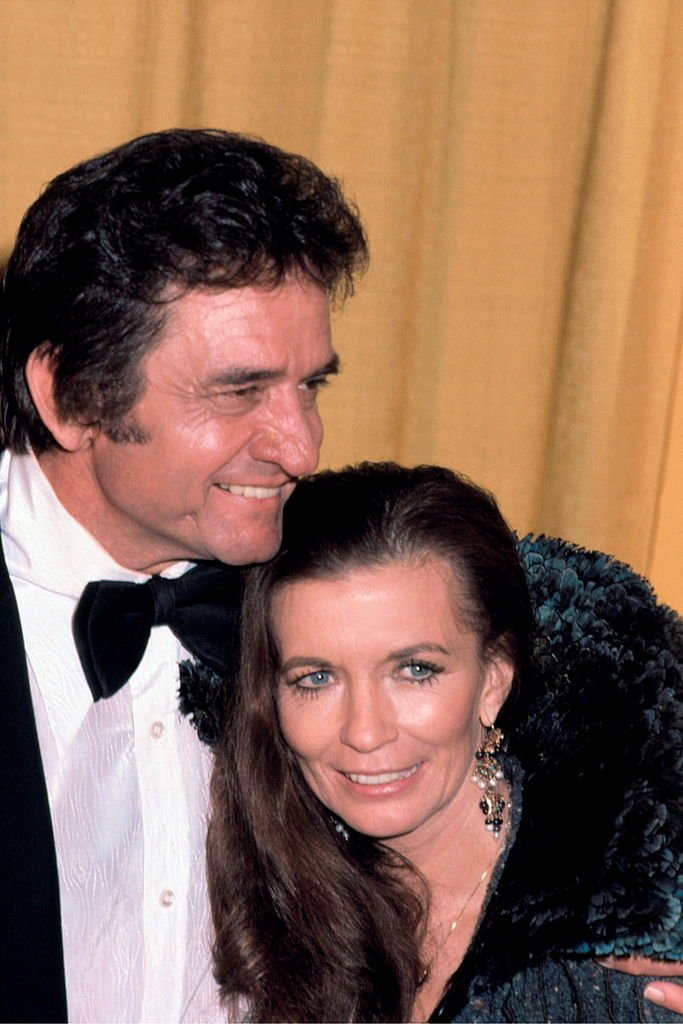 Johnny Cash and June Carter smile for a portrait photo. | Source: Getty Images
FOREVER IN LOVE
Despite the obstacles they faced and the lousy side Carter saw of Cash, she remained in love with him and saw how her father was like. She said:
"He's just like my father that way - my father just adored my mother and let her do whatever she wanted. John's like that. He's a very rare man, a very good man, and I've had a good life with him."
Likewise, her husband simply adored her and did everything to keep their romance alive, including writing love letters and to-do-lists that involved only Carter. It was an "unconditional love" for the two that followed them in the afterlife.
Please fill in your e-mail so we can share with you our top stories!