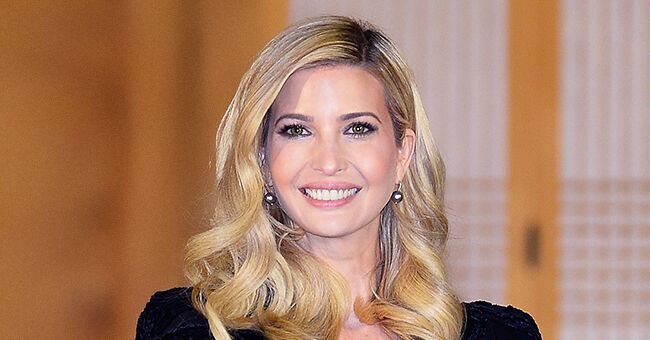 Getty Images
President Trump's Daughter Ivanka Flaunts Figure in Blazer Dress at the White House WGDP Event
White House Advisor, Ivanka Trump met with national leaders from around world, to discuss economic empowerment. The first daughter of the United States is championing women's empowerment, one stylish outfit at a time.
On September 12, Ivanka Trump meet with international representatives from 18 different countries. The meeting was part the Women's Global Development and Prosperity Initiative (WGDP).
The WGDP was established in February 2019, by United States President Donald Trump. It aims to advance the economic empowerment of 50 million in developing countries, by 2025.
According to the WGDP website, it will reach this goal by focusing on three pillars;
Women prospering in the workforce.
Women succeeding as entrepreneurs.
Women enabled in the economy.
Meeting with the leaders of the WGDP, Ivanka focused on the third pillar; women enabled in the economy. The aim of this goal is to enhance women's economic empowerment by breaking down barriers restricting women's participation in the economy. In a tweet from the event she says:
"It was a pleasure to meet with the inaugural #WGDP@StateIVLP group of inspiring leaders representing 18 countries! This group of 17 women (and 1 man!) are committed to Pillar 3 - breaking down cultural & legal barriers to women's economic participation around the world!"
Sharing several group pictures from the event, Trump look sophisticated wearing a short sleeved, double breasted blazer dress and black heels. The blazer's gold buttons complimented her gold and black scarf.
A few of the attendees expressed their appreciation for the event and shared some personal pictures with Trump, saying:
"#WGDP‪ Thanks @ivankatrumpfor creating this amazing program for all our countries, thanks for selecting Ecuador as an important part of it. Thanks to all my people for giving me the honor of representing my country and region! This is just the beginning!"
Quoting part of Trump's speech another attendee tweets:
"We are going to be relentless in leaning on you to effectuate the kind of change we know you have the potential to." @IvankaTrump addressing the #WGDP#IVLPcohort here @MeridianIntl"
Trump tweeted about the WGDP event the same night as the Democratic presidential debate. She has not yet commented on the events of the debate or discussed on social media her father's possible opponents for the 2020 elections.
Please fill in your e-mail so we can share with you our top stories!