Felicity Huffman Sentenced to 14 Days in Jail in Connection to College Admissions Scandal
Felicity Huffman seems to have gotten away pretty easily considering the serious charges she faced in connection to the college admissions scandal that rocked Hollywood.
On Friday, the 56-year-old actress arrived at a federal courtroom in Boston with her husband, William H. Macy, to learn her official sentence.
There, Judge Indira Talwani declared that Huffman would be sentenced to spend 14 days behind bars and pay a $30,000 fine. She will also be required to complete 250 hours of community service.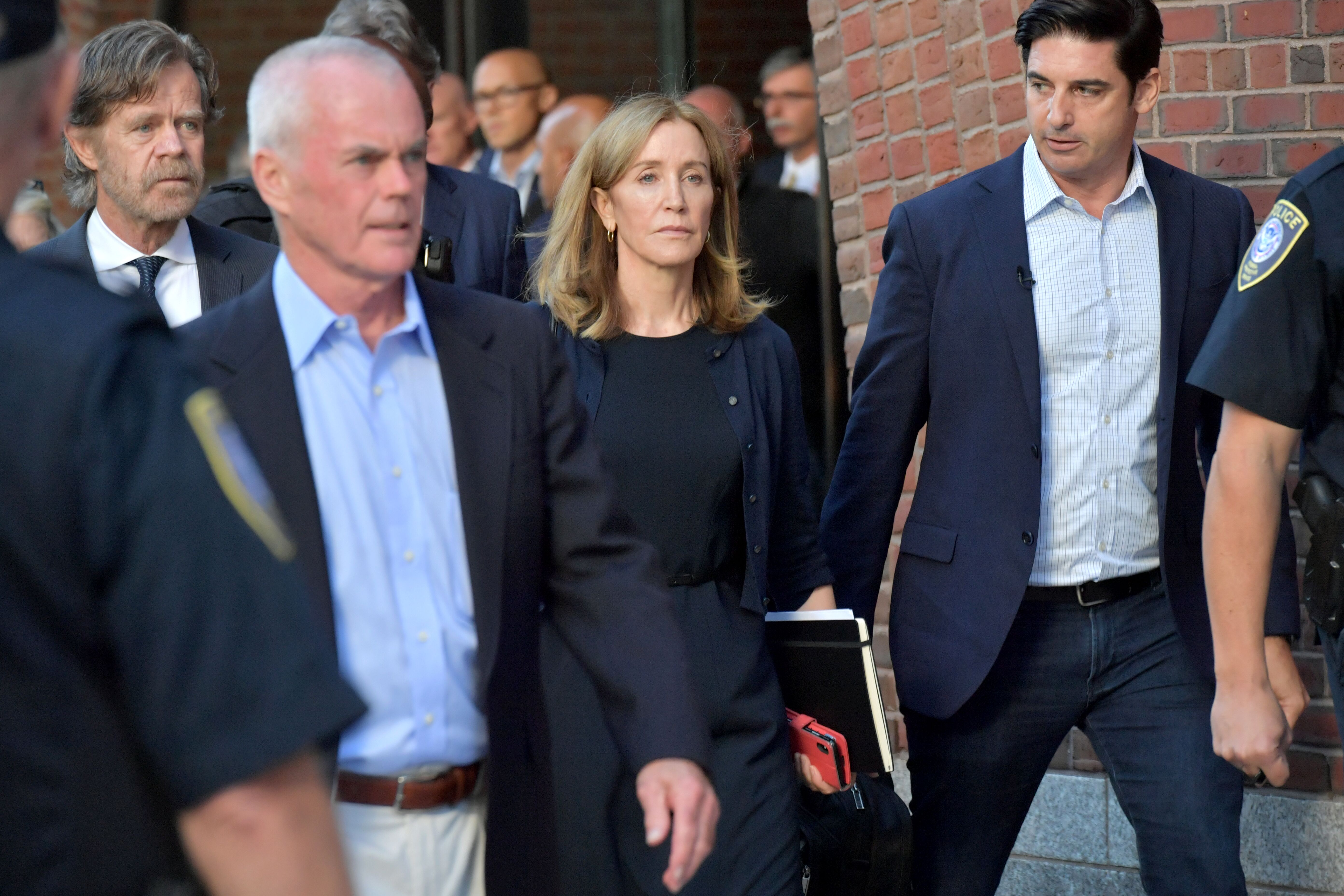 APOLOGIZING FOR HER ACTIONS
During the session, Huffman addressed the judge with tears in her eyes, claiming that she was deeply sorry to the parents, students, colleges and universities that were impacted by her actions.
The "Desperate Housewives" star also apologized to her daughters, Sophia and Georgia, as well as her husband, who, according to her, she betrayed.
"I can only say, I am so sorry Sophia," says Felicity Huffman. "I was frightened, I was stupid, and I was so wrong. I am deeply ashamed of what I've done."

"I take full responsibility for my actions," she tells the judge. "I will deserve whatever punishment you give me."

— julia reinstein 🚡 (@juliareinstein) September 13, 2019
SHE WAS ALLEGEDLY TRYING TO BE A GOOD MOTHER
Back in May, Huffman pleaded guilty to conspiracy to commit mail fraud after paying William "Rick" Singer $15,000 so he would help increase Sophia's SAT's scores by having a proctor correct her answers.
The actress then wrote a letter to the judge, explaining that her actions were a result of "desperation to be a good mother" and that she would feel "utter shame" for the rest of her life.
THE JUDGE MADE AN EXAMPLE OUT OF HER
The 56-year-old shared that Sophia was diagnosed with learning disabilities at the age of 8. "I talked myself into believing that all I was doing was giving my daughter a fair shot," she said.
However, despite Huffman's deep feelings of regret and swollen eyes, Judge Talwani was quite clear:
"She knew what she was doing was wrong and did take many steps to facilitate the scheme. She knew it was fraud. Trying to be a good mother doesn't excuse this."
7 years ago, homeless mom Tanya McDowell got 5 years in prison for enrolling her son in a school outside her listed district.

Today, wealthy actress Felicity Huffman got 14 days for paying $15K to rig her daughter's SAT scores. Huffman says she's "deeply ashamed." pic.twitter.com/J6UxEkwWDL

— AJ+ (@ajplus) September 13, 2019
Talwani added that if she didn't sentence Huffman to time in jail, people would forever wonder how and why she got away with the fraud attempt.