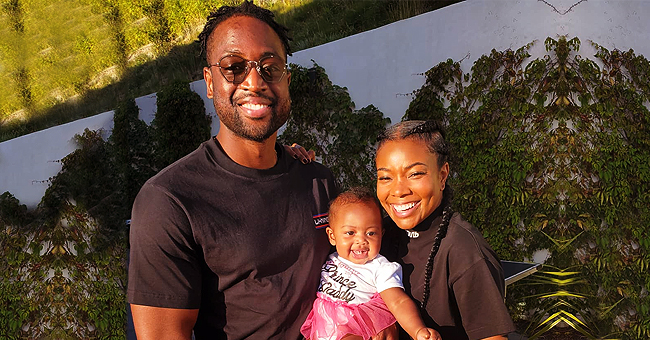 Instagram/gabunion
Gabrielle Union Tells Tamron Hall Why Husband Dwyane Wade Won't Let Their Kids Believe in Santa

Dwyane Wade didn't grow up believing in Santa Claus, and he won't let his kids indulge in the fantasy either. His wife Gabrielle Union explained why.
Gabrielle Union and Dwyane Wade's kids will never appear on Santa's naughty or nice list because, for them, the big guy doesn't even exist. It's all thanks to Wade's parenting philosophies.
No room for Santa Claus in Union's house
While interviewing Tamron Hall for Oprah Magazine, Union, 46, shared information about her own family dynamics. She used the example of Santa Claus.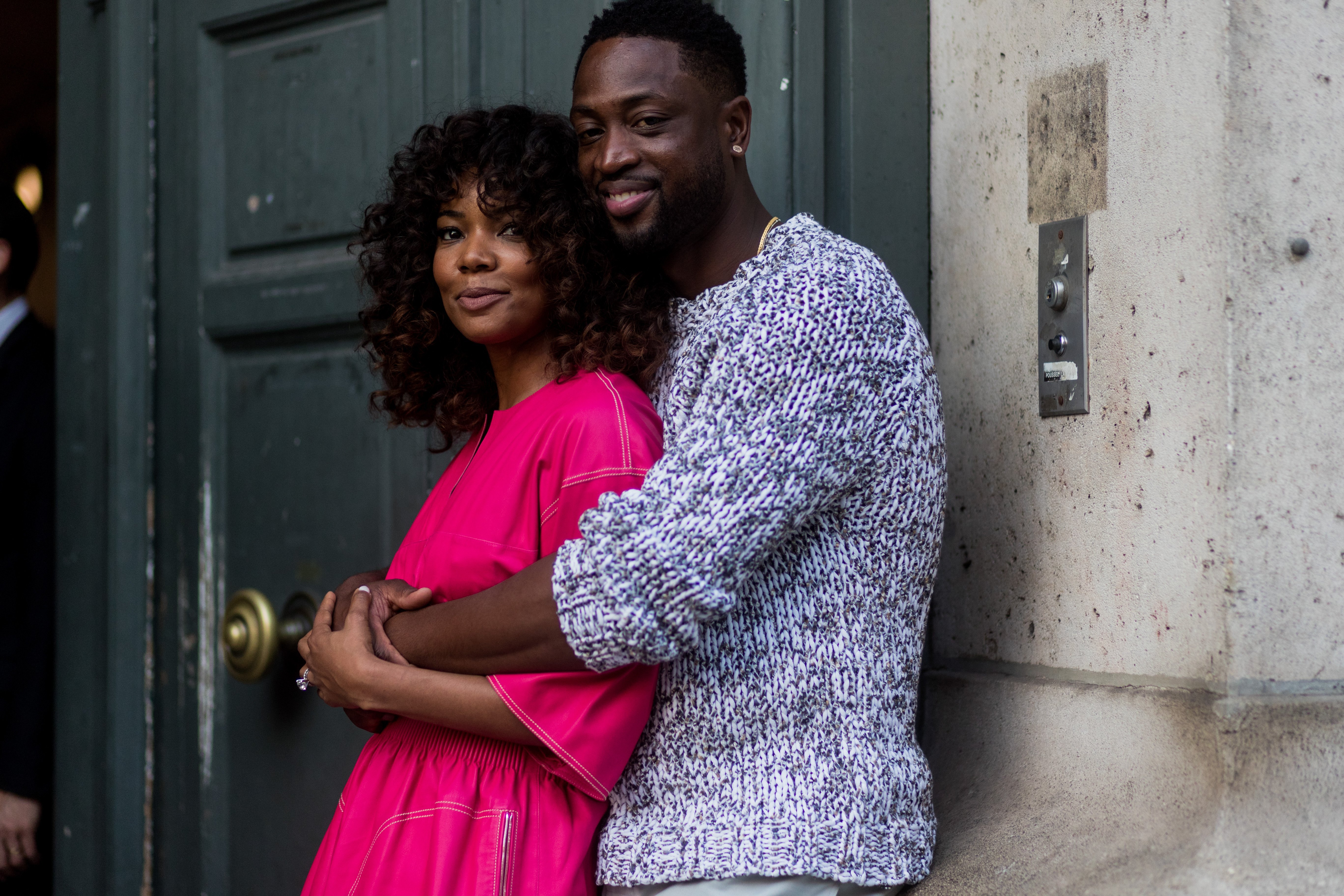 Gabrielle Union and Dwyane Wade hug outside Hermes during Paris Fashion Week in Paris, France on June 24, 2017 | Photo: Getty Images
Union said:
"I'll say to my husband, 'Let's tell the kids their Christmas gifts are from Santa.' And my husband is like, 'There's no way in hell I'm letting these kids think that old white man is sneaking into our house and doing anything for them.' "
She promptly explained that her basketball superstar husband never believed in Santa Claus as a young boy. Conversations like this are not unusual for Union.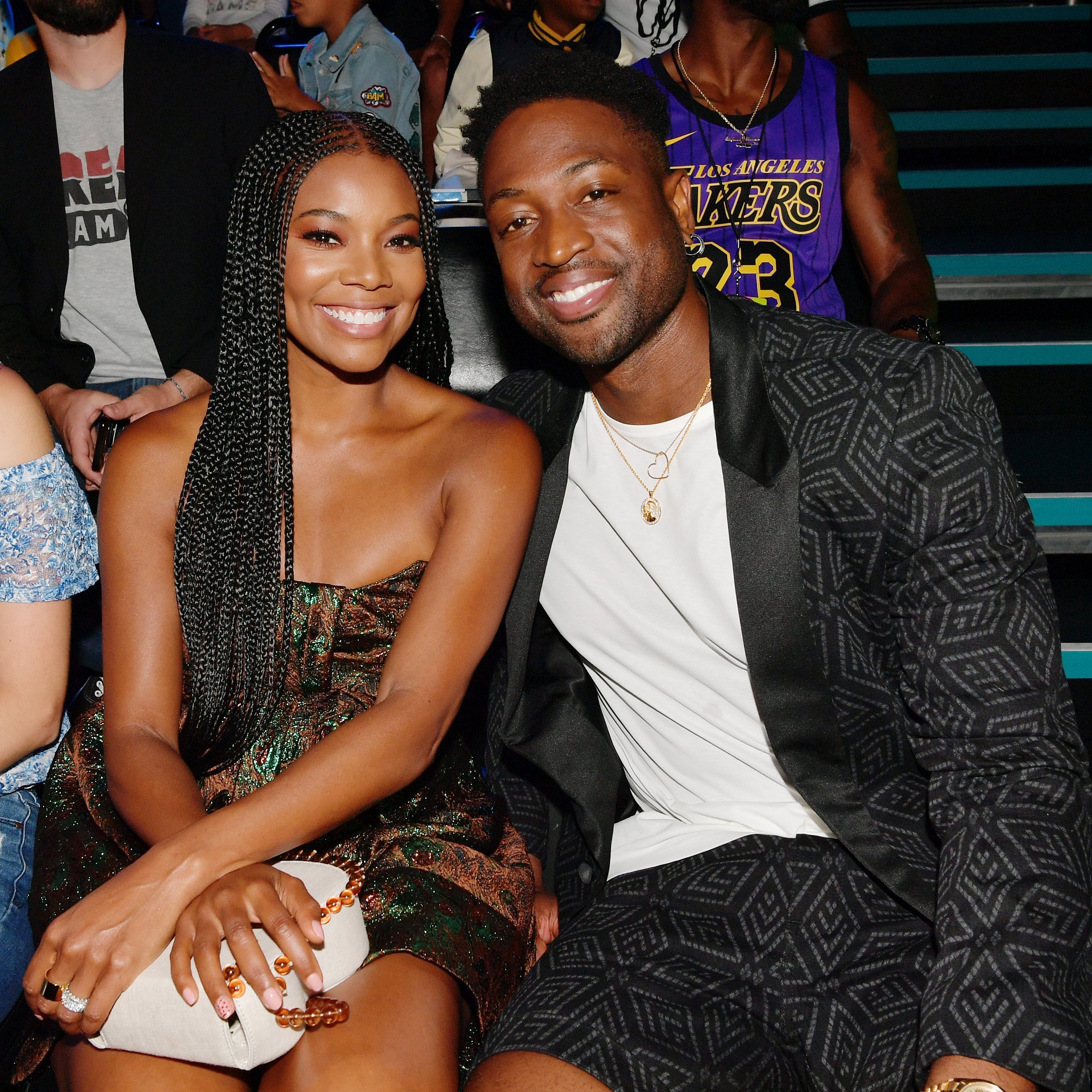 Gabrielle Union and Dwayne Wade attend Nickelodeon Kids' Choice Sports 2019 in Santa Monica, California on July 11, 2019 | Photo: Getty Images
Wade and Union are down to earth with their kids
The actress and her husband make sure to let the kids know "where to draw the line between fantasy and 'Hey, that's not how life works.'" Union has a 10-month-old daughter, Kaavia James, with Wade.
She is also stepmother to his three boys from previous relationships: Zaire Blessing Dwyane, 17, Zion Malachi Airamis, 12, and Xavier Zechariah, five.
Hall, who is a new mother to four-month-old Moses, said she agreed "100 percent." She believes that parenting these days is particularly difficult for black people.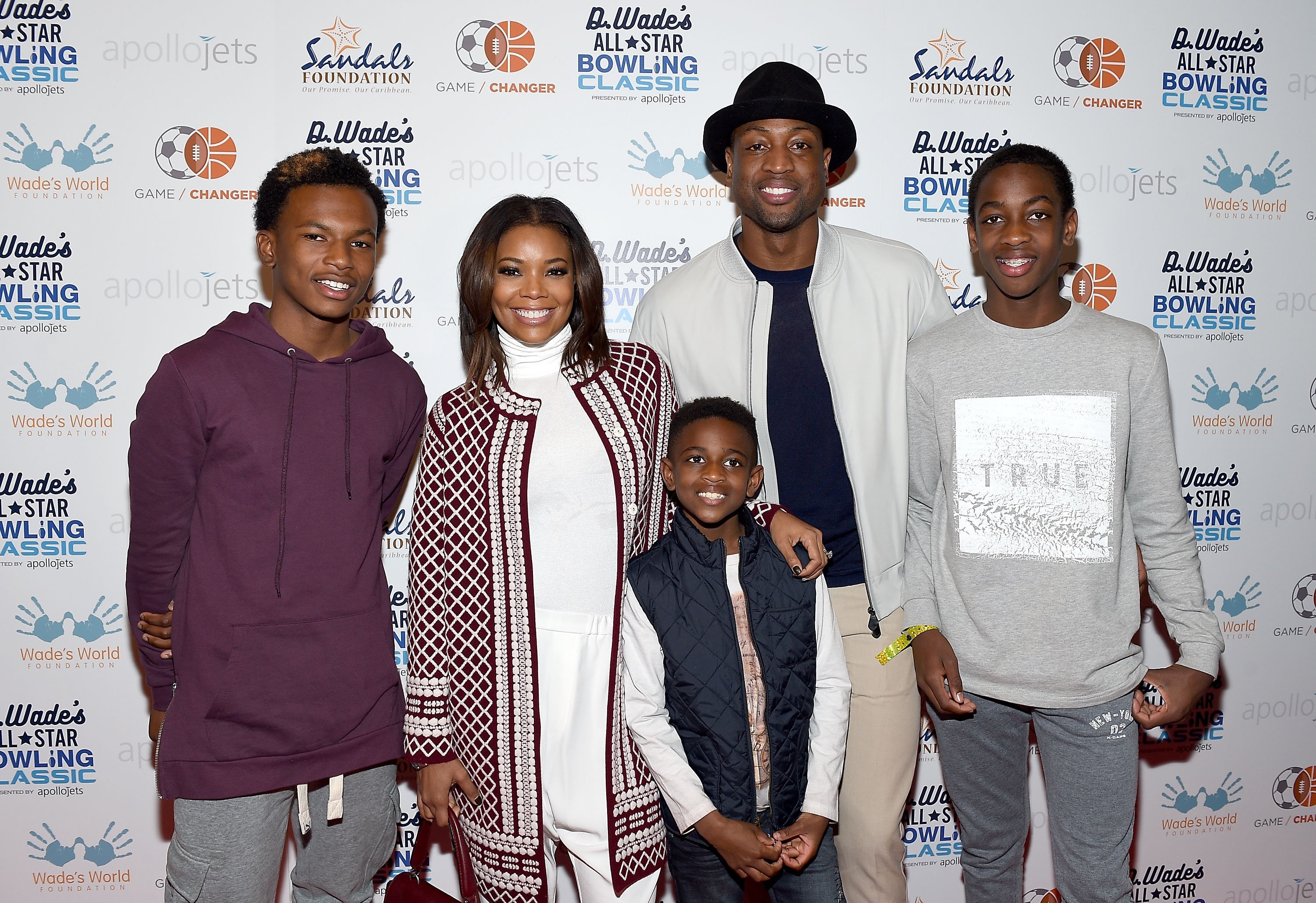 (From left) Dahveon Morris, Gabrielle Union, Zion Wade, Dwyane Wade, and Zaire Wade attend the DWade All Star Bowling Classic in Toronto, Canada on February 13, 2016 | Photo: Getty Images
Everything is debatable these days
If they do choose to let their children believe in Santa, they would have to determine if Santa is black or white. Debates like these and others with "real parents" will feature on Hall's upcoming show.
There's also the matter of mother versus father roles and the level of guilt women are made to feel for working while they have a young child.
Both women shared the perspective that their sex is targeted for questions about balancing work and home life whereas men who might also have busy careers are never confronted about it.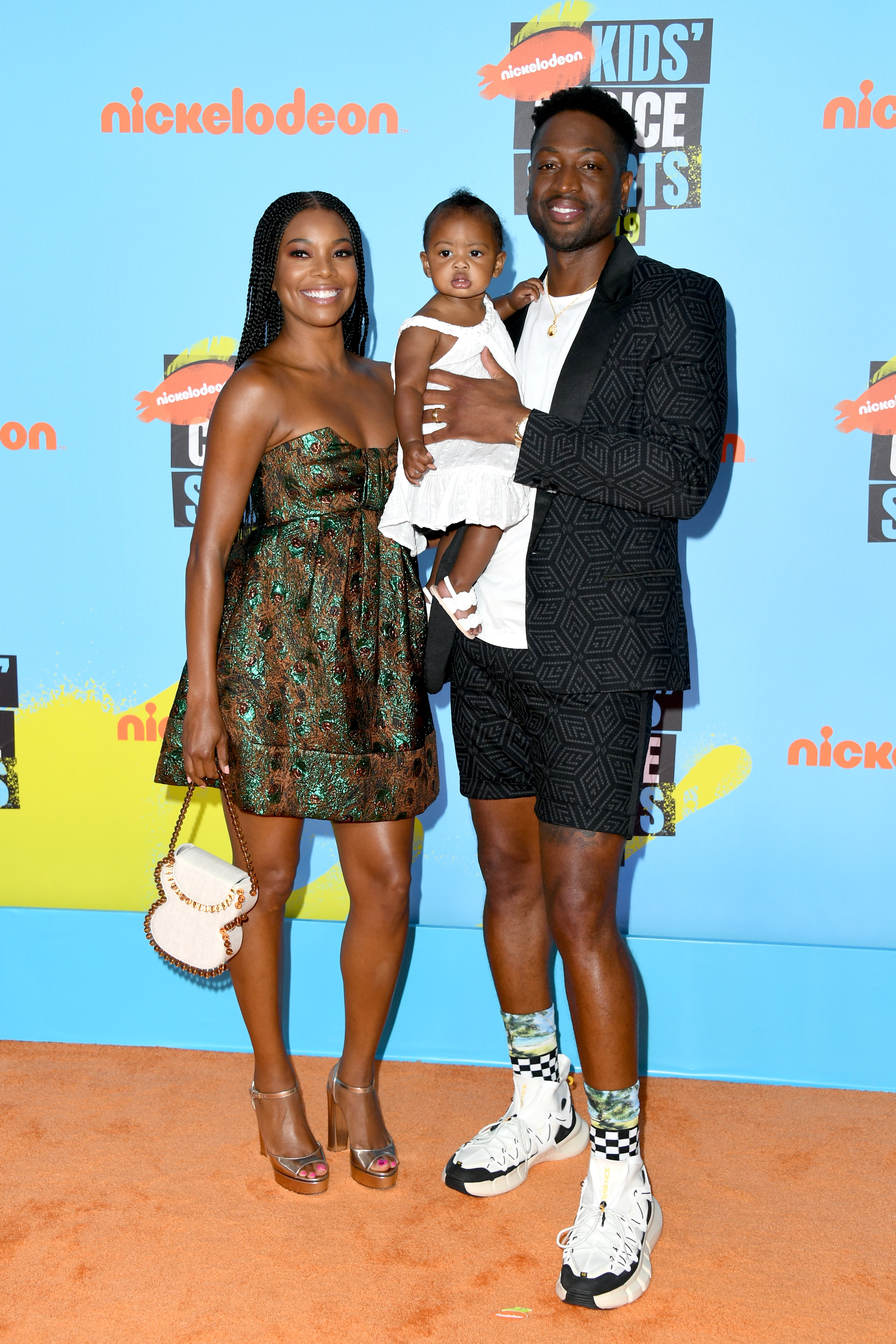 Gabrielle Union and her husband Dwyane Wade hold their daughter Kaavia James while attending the Nickelodeon Kids' Choice Sports 2019 in Santa Monica, California on July 11, 2019 | Photo: Getty Images
Union doesn't let it slide
According to Union, "The assumption is that mothers should experience guilt for missing things, but with dads, it's just not a thing." The "Breaking In" star typically won't let the double standard go past her.
She revealed that she's shamed interviewers for speaking to other artists like Warren Buffett or Jay-Z, and not questioning them about balancing their careers while having children.
The actress said dads are allowed "to feel like superheroes for doing the bare minimum, while we deal with mom guilt." Hall, who has learned to let go of that guilt, know it's all about simply doing her best.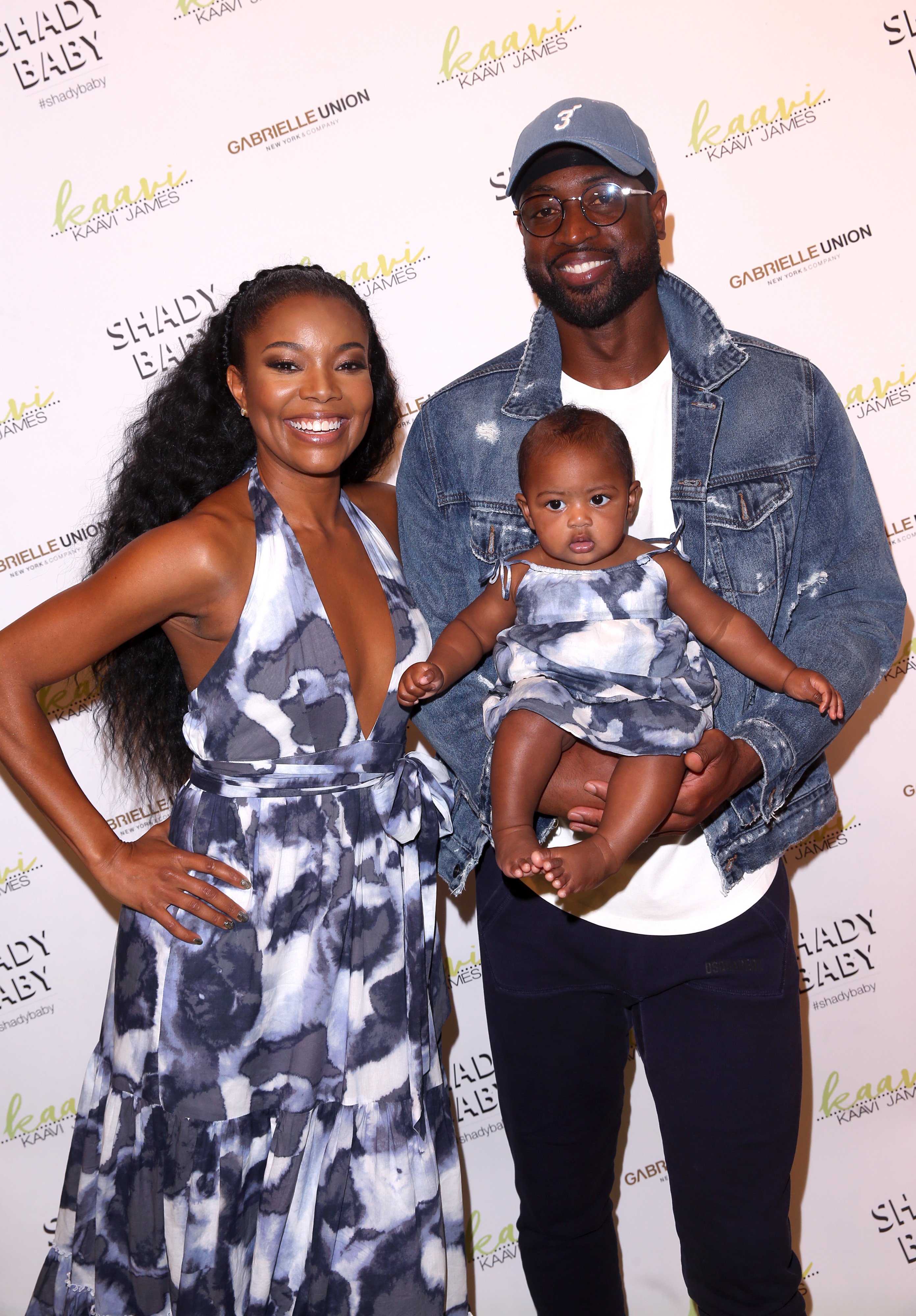 Gabrielle Union and husband Dwayne Wade with daughter Kaavia James as they visit New York & Company Store in Burbank, California on May 9, 2019 | Photo: Getty Images
Kids require patience
Union knows it too. It only took her about eight months to finally get her daughter to smile for a picture, but when she finally did, it was worth the wait.
The "Bad Boys II" star shared the adorable family photo back in July which showed as little Kaavia sat in her dad's arms with an adorable open-mouthed smile.
The tot had been called the "Shady Baby" for her serious expressions on camera prior to that time. That finally changed on the Fourth of July, which Kaavia celebrated in a white onesie and a pink tulle with her parents.
Please fill in your e-mail so we can share with you our top stories!