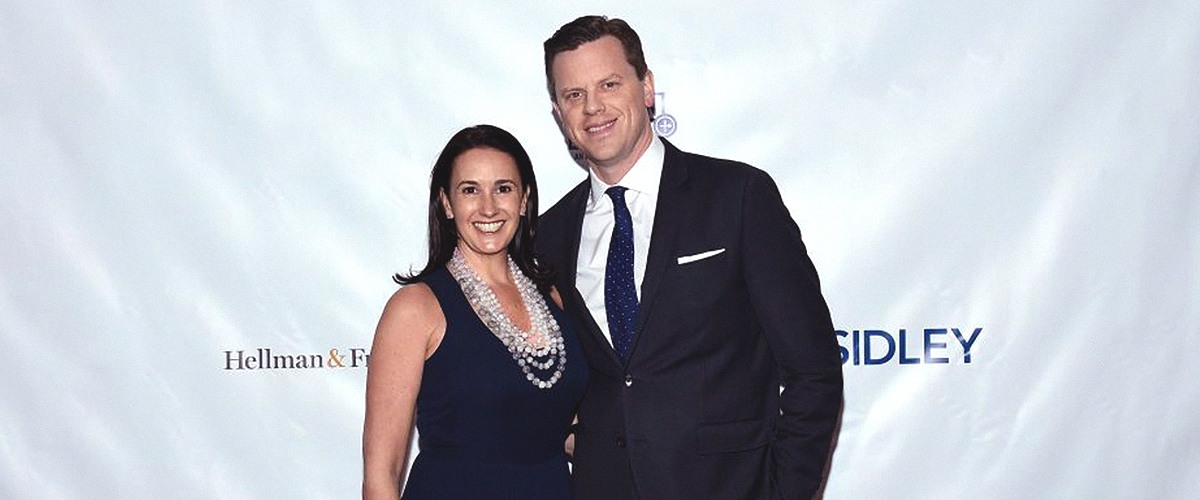 GettyImages
Inside Willie Geist Love Story with Wife Christina
Willie Geist, the anchor of NBC's "Today," has been married for over two decades but met his wife in middle school. The couple's story is one for the books, and they keep going strong.
Not many people are fortunate enough to brag about marrying their childhood crush, but that's the case with children book author Christina Geist.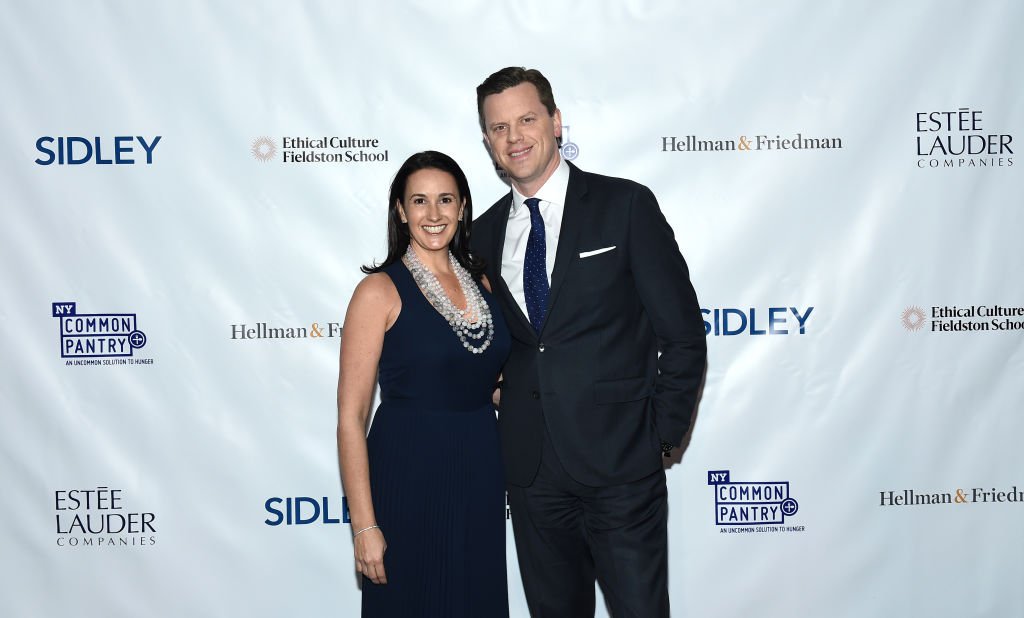 Christina and Willie Geist attend New York Common Pantry's 11th Annual Fill The Bag Benefit on March 05, 2019 | Photo: GettyImages
She met Willie in middle school and what started as an innocent relationship, soon after flourished into a partnership that would last for life—or at least it has continued until now.
Although the couple faced some hardships on the way, they always came back to each other. Here's their story.
THE BEGINNING
When Willie Geist transferred to George Washington Middle School in Ridgewood, New Jersey, he was the new kids from the other side of town.
Christina, on the other hand, had a lot of friends from elementary school.
"The teacher had us stand in different parts of the room depending on which elementary school we came from, and since Willie had moved from across town, he stood out from the group and was hard to miss," she recalled to Good House Keeping.
They were instantly drawn to each other, as Willie said he remembers thinking in his "little 11-year-old brain 'Oh, she seems cute and cool.'" And he was right.
Christina and Geist started dating on their freshman year. He was a football player, and she was a cheerleader.
Talking to Glamour, Willie recalled a funny anecdote from that time.
He had a towel that would hang on his pants at games, and he wanted to write Christina on it. However, he miscalculated and wrote the first letters too big, so it read "Christ" and then a little "ina" on the corner.
"It ended up looking like a tribute to Jesus rather than to my 14-year-old girlfriend," he joked. And added:
"So she was the one who broke up with me, because once you see guys with cars, you're like, "Oh, you're just a pimply 14-year-old with 'Christ' on his towel."
They went back together in junior year.
GETTING SERIOUS
Initially, Christina wanted to go to the University of Virginia, and Willie was set on entering Vanderbilt University.
But as fate has it, Christine ended up on Vanderbilt after being put on a waiting list at Virginia.
"We tried breaking up in college a few times, but we just really loved each other and had so much fun with our friends," Christina recalled.
After graduating from college, they got jobs in different cities, and this time, they realized breaking up was the best decision for both of them.
The distance was not their only reason to split up. They also wanted to experience the world without the other, make new friends, and maybe date other people in the process.
However, Willie soon realized that Christina was the one for him and pursued her back into his life, as he explained:
"I thought, 'I know in my heart that this is the person I want to be with. If we just went through this exercise of breaking up for the sake of breaking up, and I'm going to lose her over that, that doesn't make any sense.' I found myself trying to reel her back in and make sure she didn't slip away."
In 2000, Willie showed up at Christina's parents' house and asked her to try it again. She was on board.
THE START OF A FAMILY
Two years later, Willie dropped to one knee and proposed to Christina at the school where they met.
On May 24, 2013, the happy couple tied the knot in a beautiful ceremony in Humacao, Puerto Rico, surrounded by friends and family.
The pair welcomed their first child, daughter Lucie Joy, 12, in 2007; three years later, they welcomed their second, son George William, 10.
Having kids changed the couple's routine. They had to adapt to attending two kids without neglecting their career opportunities and most importantly, their marriage.
"It was harder back then, for obvious reasons," Willie explained.
And continued:
"Especially when we had a second child, and I was walking out at four in the morning, and Christina had a crying baby in her arms and one tugging at her leg. But we've always had an agreement: Christina has the mornings, and I'm around at night."
SECRETS TO A HAPPY LIFE
For the Geists, it's important to remember that they're not in a competition and as individuals, they each have their struggles.
Willie is co-anchor of MSNBC's "Morning Joe" and anchor of "Sunday Today." Christina is the strategy director of a branding shop, the founder of Boom Box Gifts, and an author of two children's books: "Buddy's Bedtime Battery" and "Sorry, Grown-Ups, You Can't Go to School!."
"This is a long game," said Christina. "We've been partners in life since such a young age since—long before having children or having the careers we have now—and we'll be partners on the other side of it."
For Willie, it helps that his wife has a good sense of humor, as he explained: "Something funny happens and you get to enjoy it with the girl you saw across the room in sixth grade, who's every bit the person you'd hoped they would be 33 years later.
The couple celebrated their 16th wedding anniversary last May.
Please fill in your e-mail so we can share with you our top stories!