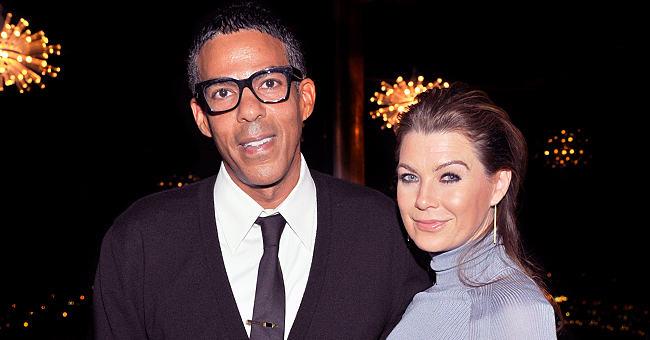 Getty Images
Meet Chris Ivery, 'Grey Anatomy Star' Ellen Pompeo's Husband Who's a Big Part of Her Life

Behind every successful man is a woman they say, but it is the other way around for Ellen Pompeo, one of the highest-paid actresses in Hollywood.
Most people know Ellen Pompeo thanks to her remarkable portrayal of Meredith Grey in "Grey's Anatomy." The medical series, which is about Grey and her medical career, has put Pompeo on the map and made her one of the best actresses on TV.
Although her love life on the show is quite fascinating, the actress has an even more fascinating real-life love story.
The "Grey's Anatomy" star is married to Chris Ivery and has been for over a decade now. Still hunky and handsome even at 53, Ivery seems to be the ideal partner for Pompeo and the actress couldn't agree more. Pompeo absolutely adores Ivery and wouldn't stop showing that every opportunity she gets.
HOW THEY FIRST MET
Pompeo and Ivery reportedly first met at a grocery store. Unlike many other celebrity love pairings, the couple first met while doing some shopping for their respective homes in 2003.
This man has been my rock... my soulmate ...my protector and has given me the three greatest blessings in my life.
The couple soon became friends after their first meeting, thanks to the fact that they both hailed from Boston. However, they didn't start dating until some six months later.
The pair tied the knot in 2007, and despite the many rocky phases they have encountered, they have come out stronger.
Chris Ivery once discussed his complicated past with Pompeo before they married sharing that they've been able to put it behind them and keep their relationship healthy.
Now, Pompeo describes him as her "soulmate" and "rock." While celebrating Ivery on Father's day in 2018, Pompeo took to her Instagram to share loving words for her husband, who she disclosed hates social media. She wrote:
"This man has been my rock... my soulmate ...my protector and has given me the three greatest blessings in my life."
While talking about motherhood, Ellen Pompeo once said that it is one thing she enjoys with her husband. According to the Meredith Grey actress, her and her husband Chris Ivery love to travel with the family and make memories during their trips.
The caption is concluded with Pompeo expressing immense appreciation for having Ivery. It further reads:
"I don't know how I got so lucky but Wow am I grateful. I don't take one minute with you or our beautiful babies for granted. Thank you for your love CI"
It is, indeed, no wonder that Pompeo performs so excellently in her acting career. With Chris Ivery, a man as strong as "rock" supporting her, there is no room for failure.
LIKE POMPEO, IVERY WORKS IN THE ENTERTAINMENT INDUSTRY
Ivery reportedly has a net worth of about $10 million. Because he is reserved, very little is known of him except that he is a native of Massachusetts like his actress wife.
Reports also share that Ivery is a graduate of the prestigious Harvard University and that he also shares a love for the arts just like his wife.
He is a music producer, and his successful career has earned him millions. The father of three is, however, not one to crave the limelight as he strives to keep his dealings as private as possible.
POMPEO EXPLAINS WHAT SHE LOVES SO MUCH ABOUT IVERY
In 2013, Pompeo's fans beheld rarity as the stunning actress excitedly spoke about her husband. The award-winning star has a very high net worth thanks to years of starring in "Grey's Anatomy."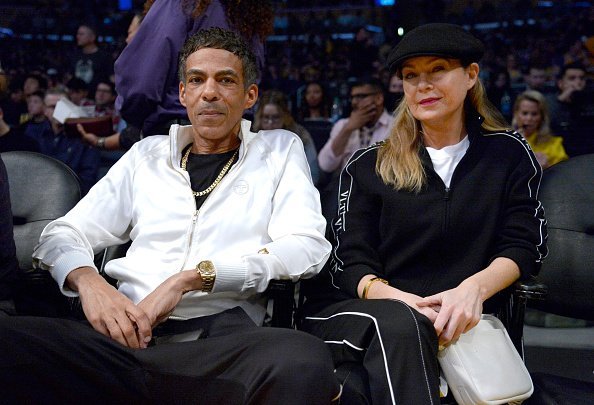 hris Ivery and Ellen Pompeo attend a basketball game at Staples Center | Photo: Getty Images
She once proudly explained that despite this, Ivery never fears for his position as the man of the house. Ellen told Queen Latifah:"My husband is a fantastic guy, and very, very secure." She continued:
"I think that's probably why I'm so into him — because he's got so much swag. He's just so secure that nothing shakes him."
Is there anything that can shake these two? They make a beautiful pair stealing glances whenever they walk the red carpet together. They support each other the best way they can and have three cute kids to boast of. They are indeed soul mates!
Please fill in your e-mail so we can share with you our top stories!