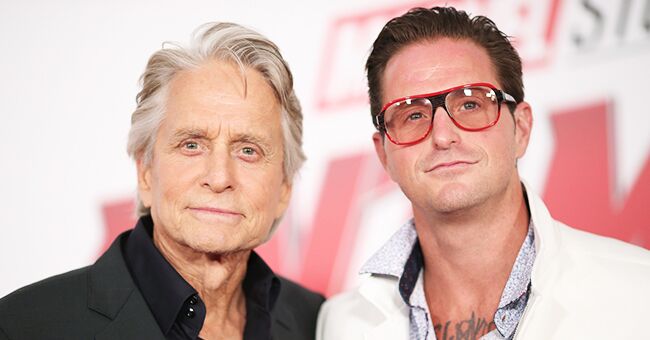 Getty Images
Michael Douglas's Son Cameron Flirts with His Baby Mama after Seeing Her New Gorgeous Photo
Cameron Douglas showed online appreciation to the mother of his child, Viviane Thibes, through a flirty comment on her new Instagram post.
Viviane Thibes recently took to Instagram to share a stunning photo of herself in a tight red sleeveless top, skinny jeans, and high heels, while posing on the street. Many of her followers complimented her on the comments section, including Michael Douglas' son, Cameron.
"Wow… that's called inspiration," he wrote alongside a fire emoji.
BABY LUA
The "Wall Street" actor and Brazilian model share a daughter, Lua Izzy, who was born on December 18. 2017. Lua's family welcomed her with open arms and shared the good news all over social media.
"Today my appreciation for [mothers] all over the world has reached new heights…" Cameron posted on Instagram. "Today I took part in a miracle as my baby girl was introduced to the world through a beautiful Amazon warrior. I'm so proud of you @vivianethibes."
The baby shared a fair amount of quality time with her great-grandfather, Kirk Douglas, and grandfather, Michael Douglas. In fact, Lua's middle name, Izzy, was taken from Kirk's birth-given name, Issur Danielovitch, making a special connection between the two.
CAMERON BEFORE LUA
Over a year before Lua's arrival, Cameron spent years behind bars for drug charges. He served a five-year sentence for selling methamphetamine and having heroin in his possession and extended another two years for smuggling drugs in jail.
Despite the circumstance that Cameron faced that distanced him from his family, he admitted to being "closer now than ever" after his release. He spoke of his "amazing relationship" with his father to PEOPLE:
"In difficult times, we tend to come closer. It is a beautiful sort of trait that we have." He added: "My father and I have an amazing relationship. I love spending time with him, and I will spend as much time with him as I can."
Although Cameron experienced a setback for years, the comeback that resulted was better than before. At the end of the day, things turned out well for the actor and his family.
Please fill in your e-mail so we can share with you our top stories!