Roseanne Barr's Fans Claim That They Need a New TV-Show with a New Family 'Who Respect Her'
Roseanne Barr's recent post ignited her fans to call for a new television show with a family who respects the former host and "will beat 'The Conners' in the ratings." 
As Roseanne Barr recently posted a photo of herself posing before a colorful "rose" wall, her fans randomly demanded that the former host have a new sitcom with new colleagues "who respect her."
"TV needs a new Roseanne sitcom with a new family. One who respect her," the initial comment read. "One who airs on a different network than ABC. A new show that runs the same time as "The Conners." One that will beat 'The Conners' in the ratings."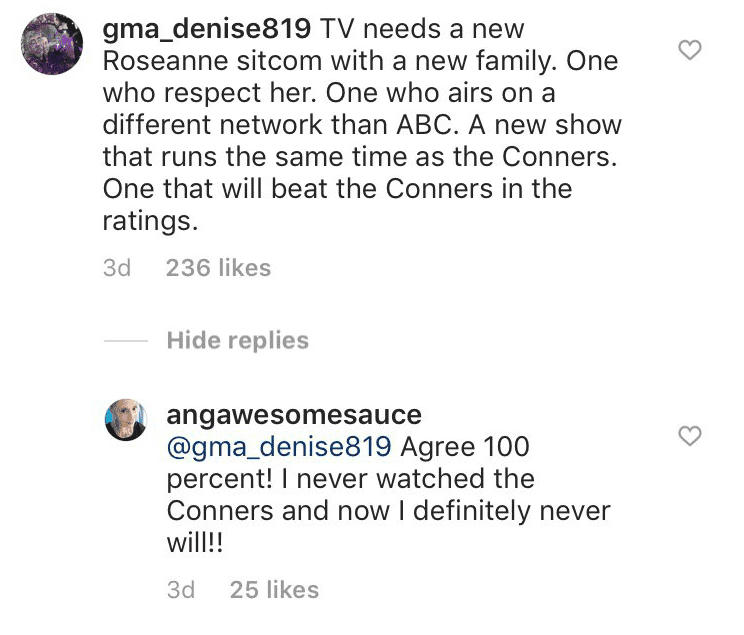 Many other followers of Barr agreed to the posted comment suggesting a new show. One claimed that she will never watch "The Conners," while another was surprised that it hadn't been canceled yet.

"Absolutely!!" another said. "If this happened no one would watch 'The Conners'... people barely do anyway."


"THE CONNERS"
After the cancellation of "Roseanne," which ran from 1988 to 1997, ABC rebooted the show and had Barr as the front face. However, following the star's controversial racist tweet, the show was shut down and revived as "The Conners," where she no longer played a part.
Her post on social media came off as offensive to former President Barack Obama's aide, Valerie Jarrett, whom she linked to a "Muslim Brotherhood & 'Planet of the Apes.'"
"I regret the circumstances that have caused me to be removed from 'Roseanne," Barr said during the revival. "I agreed to the settlement in order that 200 jobs of beloved cast and crew could be saved, and I wish the best for everyone involved."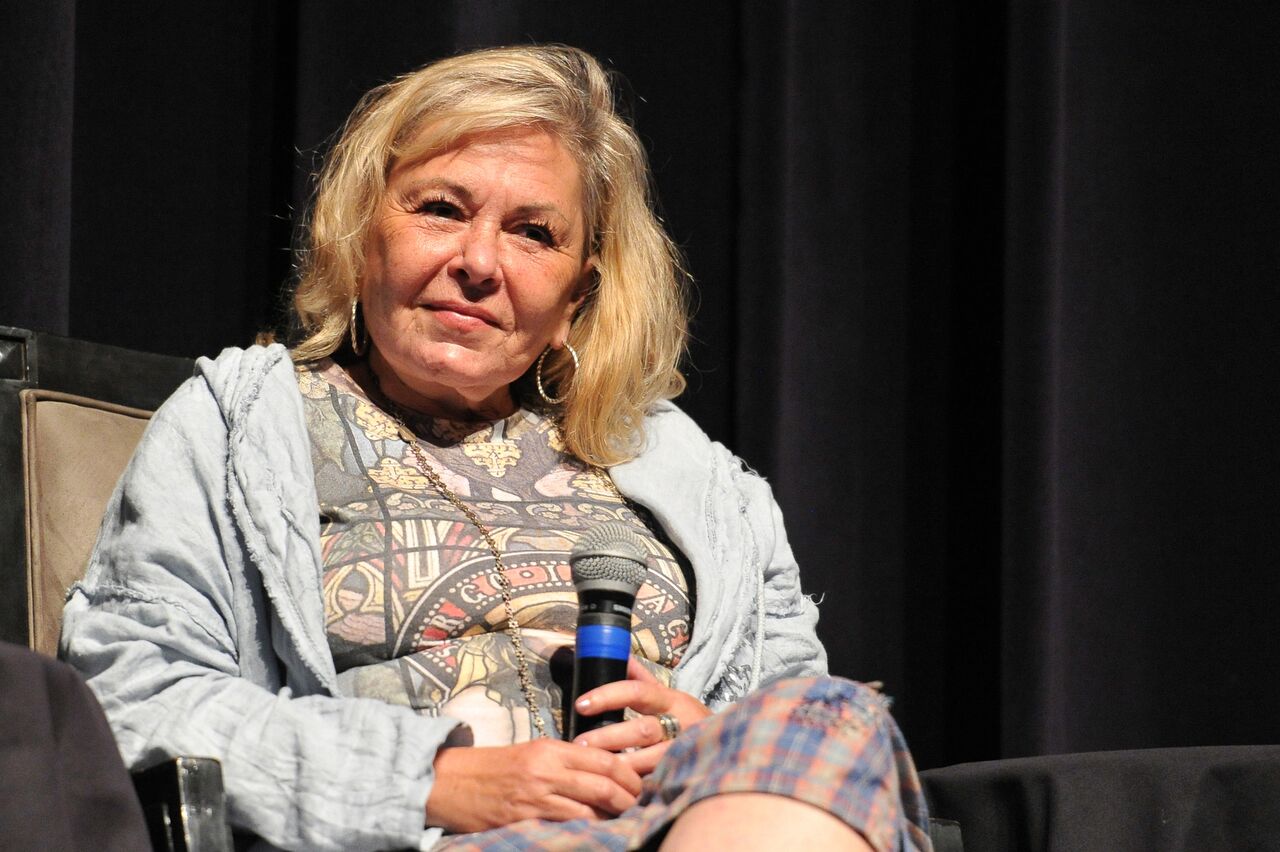 MISSING BARR
Despite the controversial tweet that blew out of proportion and became a massive issue, many of Barr's colleagues and staff missed her, including John Goodman, her onscreen husband, who spoke of her good deed and claimed to be surprised at how her character was killed off the show from an opioid overdose.
"She gave up a lot so that we could do the show," Goodman revealed. "She gave up all her rights to it so we didn't have to call ourselves the 'Monners' or the 'Chonners' and invent new characters. But yeah, she will always be missed."
THE NEW STARS
The new stars of the show, Sara Gilbert, John Goodman, and Laurie Metcalf, all spoke of Barr's issue after being fired from the series. Goodman shared that he "consciously" tried to accept it after hearing the news, but also had "the hope" of resurrecting "Roseanne" after it's cancelation. 
"I don't remember too much," Gilbert revealed. "It was more just, 'OK, what are we dealing with today?' I was just kind of taking things one step at a time as they came."
On the other hand, Metcalf already doubted the show's continuation after finding out the news, knowing how "heavy everything became." Despite the hope of having a spinoff, everyone was initially hesitant.
"There was a lot of risk involved," she said. "But we all decided as a group to take the risk, knowing that we could be judged by deciding to come back."
It has been a while since the controversy stormed the internet, but many still remember the effects of a tweet that Barr deemed unoffending. To this day, many fans of the host find the consequences unjust and too much.