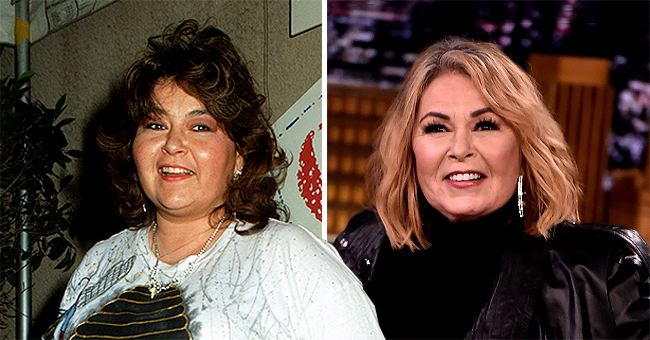 Getty Images.
Tough Childhood, Personality Disorder: Little Known Facts about Roseanne Barr

Although Roseanne Bar became a household name in the 1980s when she starred in the sitcom "Roseanne," the actress frequently headlined over the years for more than her acting. Even though Roseanne lives a vocal and public life, there are some facts about her that most people probably don't know.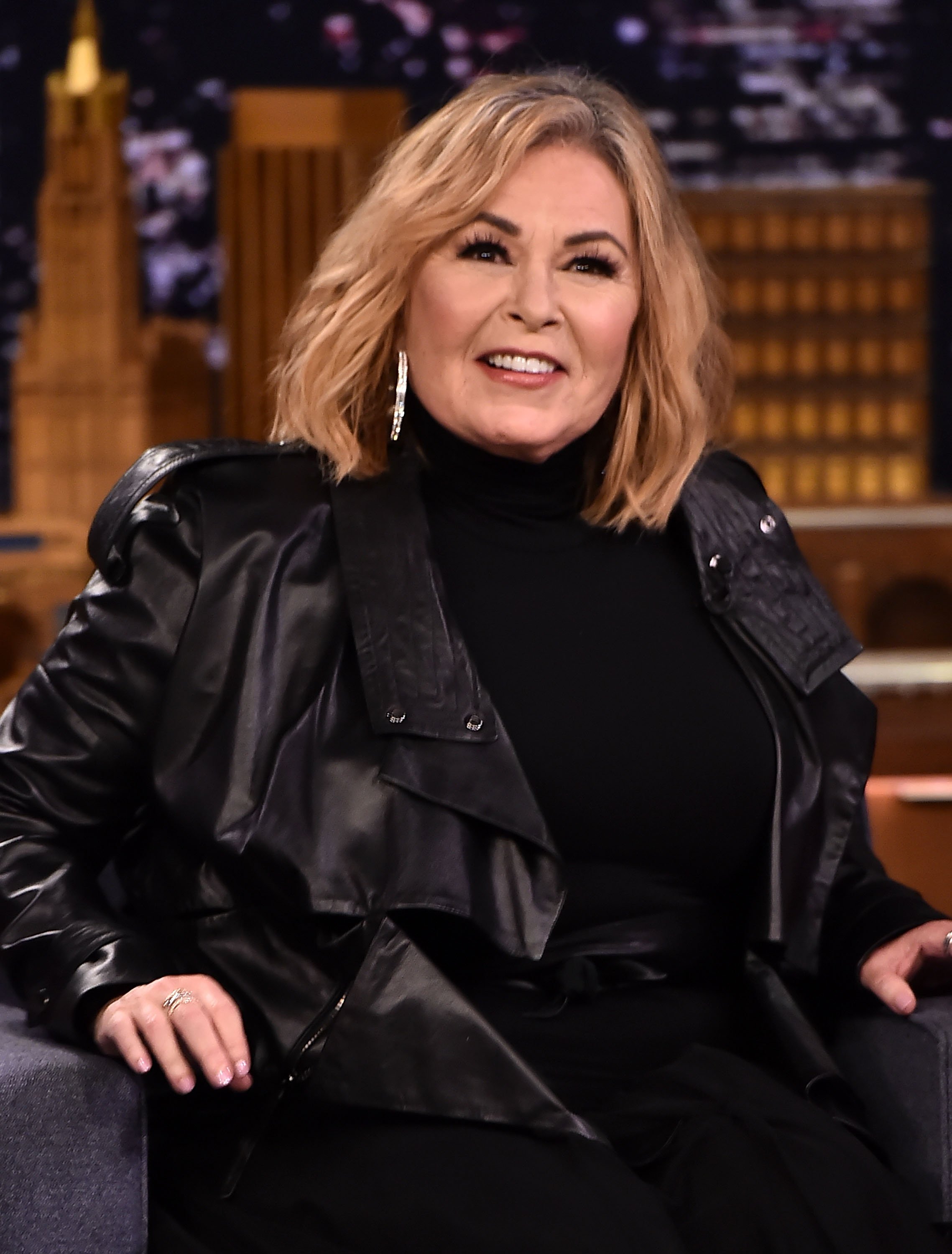 Roseanne Barr Visits "The Tonight Show Starring Jimmy Fallon" on April 30, 2018, in New York City. | Source: Getty Images.
ROSEANNE'S CLOSE CALL AS A TEENAGER
At the age of sixteen, Roseanne got hit by a car and got dragged along by the moving vehicle after the hood ornament went "right through her skull."
After being rushed to the Utah State Hospital, Roseanne's traumatic brain injury caused her to fall into a coma, and she spent eight months in the hospital recovering from mental health issues like auditory hallucinations.
REUNITING WITH THE DAUGHTER SHE GAVE UP FOR ADOPTION
In 1988, tabloids got hold of the baby Roseanne gave up for adoption's birth certificate and fumed at their invasion of privacy.
The actress gave birth to Brandi in Denver at the age of eighteen and gave her up for adoption after nine days. Roseanne felt like she couldn't support her daughter emotionally or financially but left information that would allow Brandi to find her after she turned twenty-one.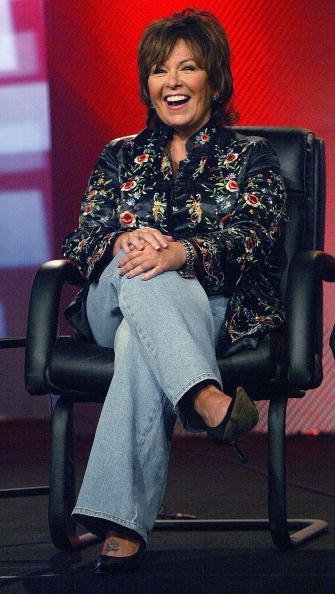 Roseanne Barr attends the ABC Summer Press Tour at the Hollywood Renaissance Hotel on July 14, 2003, in Hollywood, California. | Source: Getty Images.
Even though Roseanne didn't want to give up her daughter, she claimed that she always knew she would see her again after their emotional reunion.
ROSEANNE'S MULTIPLE PERSONALITY DISORDER DIAGNOSIS
During an interview with Larry King on CNN in 2001, Roseanne elaborated on her mental illness. According to the comedian, she could be an "infinite" amount of different people over the course of a week and often acts irrationally and added, "I think what I am is a mirror. And when I'm around people, I pick them up, and then I mirror them back. Do you know what I mean?"
THE CANNING OF ROSEANNE
The actress may have earned a Golden Globe and an Emmy for her role on the sitcom "Roseanne," but she is also responsible for the cancellation of the show's revival in 2018.
ABC Network canceled the remake after Roseanne Tweeted a racist comment about White House adviser, Valerie Jarrett on May 29, 2018. A social media frenzy erupted when netizens slammed the actress for her comment, shortly followed by the network's announcement of the show's cancelation.
"Roseanne's Twitter statement is abhorrent, repugnant and inconsistent with our values, and we have decided to cancel her show," said ABC Entertainment president Channing Dungey. Roseanne later issued an apology and announced that she would be leaving Twitter, but the damage had already been done.
ACCUSATIONS AGAINST HER PARENTS
During an interview published by PEOPLE in 1991, Roseanne claimed that her parents, Jerome and Helen, abused her as a child.
To clear themselves of the allegations, her parents took lie detector tests to prove their innocence and passed, but it wasn't until 2011 that Roseanne retracted the accusations against her parents.
According to Roseanne, she had been unhappy and in therapy at the time and had "totally lost touch with reality" and "just wanted to drop a bomb on my family."
THE BOTCHED NATIONAL ANTHEM
While Roseanne would have you know that she is a good singer, the crowd at San Diego's Jack Murphy Stadium on July 25, 1990, didn't agree.
The actress sang the National Anthem and got booed while even former President George H. W. Bush rebuked her efforts.
Roseanne blamed her stubbornness for the failed attempt because she didn't follow the advice Johnny Carson gave her only a few days before the singing disaster. "Whatever you do, don't start too high. Robert Goulet started too high, and it was a disaster," Johnny advised.
CONSEQUENCES OF HER DISASTROUS NATIONAL ANTHEM PERFORMANCE
Roseanne's attempt at mixing comedy into her performance added to the overall disaster of her performance, which many Americans saw as her mocking the country.
She grabbed her crotch and spat at the end of the terribly sung anthem, which altogether caused angry social media comments, and all of her projects canceled. The actress and her family had to get police protection and could hardly leave the house for almost a year.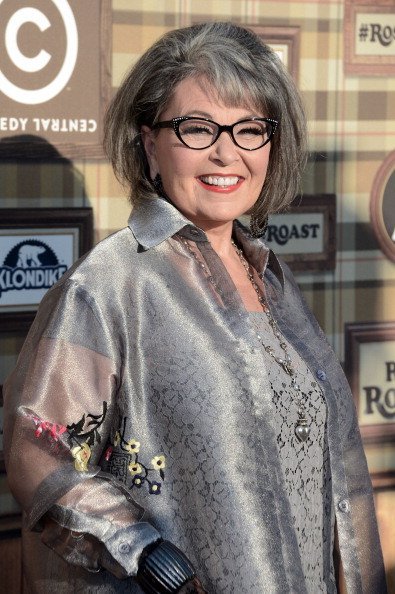 Roseanne Barr arrives at the Comedy Central Roast of Roseanne Barr at Hollywood Palladium on August 4, 2012, in Hollywood, California. | Source: Getty Images.
ROSEANNE'S NUTTY ABODE
The actress purchased a 50-acre macadamia nut farm on the outskirts of Hilo, Hawaii in 2007, and joins in with the harvesting of the nuts when she's not working.
While Roseanne "always knew she would wind up living on a nut farm," she also turned it into a reality show in 2011 that focused on her family farm life called "Roseanne's Nuts," which only lasted for one season.
THE NONPROFIT FOR NATIVE AMERICANS
Roseanne started a nonprofit in South Dakota called The Tipi Raisers at the Pine Ridge Indian Reservation. The group lends a hand to American Indian tribes and focuses on educational activities that "bring together Native and non-Native people in a traditional and challenging manner."
ROSEANNE'S MOTHER KEPT THEIR RELIGION A SECRET
Raised in Salt Lake City, Roseanne grew up in a population dense with Mormons, while only about 50 Jewish families lived in the community.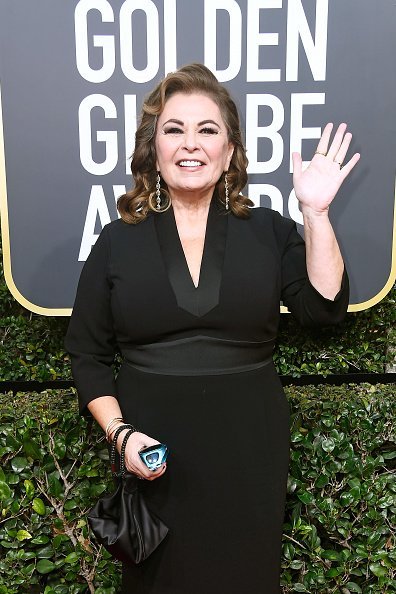 Roseanne Barr attends The 75th Annual Golden Globe Awards at The Beverly Hilton Hotel on January 7, 2018, in Beverly Hills, California. | Source: Getty Images.
To protect her children, Roseanne's mother kept their religion a secret and even took the family to Mormon church services to sell the rouse.
The outspoken comedian continued to rub netizens up the wrong way when she posted a bizarre video to her YouTube Channel in April 2019.
In the video, Roseanne shared her thoughts on an offensive term associated with being gay and proudly declared herself as "queer," while the public found her video clip rather offensive.
Please fill in your e-mail so we can share with you our top stories!