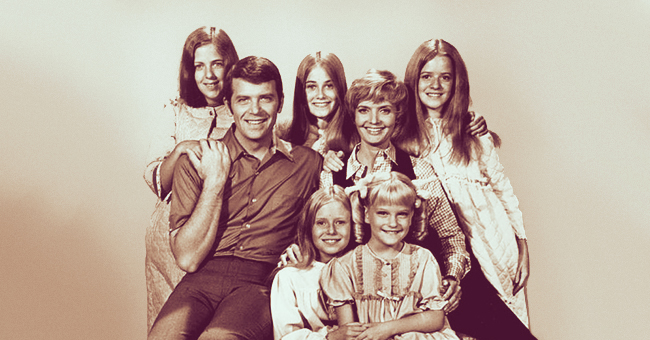 Wikimedia Commons
'4 Bradys in a Bed': Susan Olsen, Mike Lookinland, and Other Co-Stars Have Fun in a New Photo
A recent Instagram post shared by actor Barry Williams and Susan Olsen of the hit sitcom "The Brady Bunch" sees them watching the show along with their co-stars.
The much-awaited renovation show of the iconic Brady house aired on September 9 and fans could not be more delighted!
HGTV's "A Very Brady Renovation" was made possible after the Brady kids and the HGTV team joined leagues to restore the iconic Brady house to its former glory.
"They performed a miracle."
BETTER TOGETHER!
In a recent Instagram post, the Brady family including Barry Williams (Greg), Susan Olsen (Cindy), and Mike Lookinland (Bobby) look excited as they watch a new episode of "A Very Brady Renovation."
Williams and Olsen shared the post on their Instagrams, heightening fans' excitement for the show that garnered a whopping 8.1 million viewers on its premiere.
THE CAST GETS ALONG PRETTY WELL
In an interview with Fox News, actress Susan Olsen shared how it felt like to revisit the Brady house on HGTV after all these years.
"They contacted us and said they wanted us to be involved with the process…," she said. "But they did the impossible – they recreated that set. And it looks exactly like the same house. People will get to see how that happens in the show — the decisions that were made, the construction that was going on. And all of us were experts designated to different rooms."
Speaking about the Brady kids' relationship with one another, Olsen shared that the actors get along better than they did while filming it.
"It was a really, really happy time filming that series, but it was also a love/hate relationship for those who wanted to continue acting because there was some typecasting involved," she said. "But I think we all learned with time that there's something really precious about the show. And the truth is, it continues to make people happy."
While the Brady kids were happy beyond words for the project, they missed the presence of Florence Henderson and Robert Reed who played the roles of their parents in the show.
The final episode of the four-part TV series will air on September 30.
Please fill in your e-mail so we can share with you our top stories!