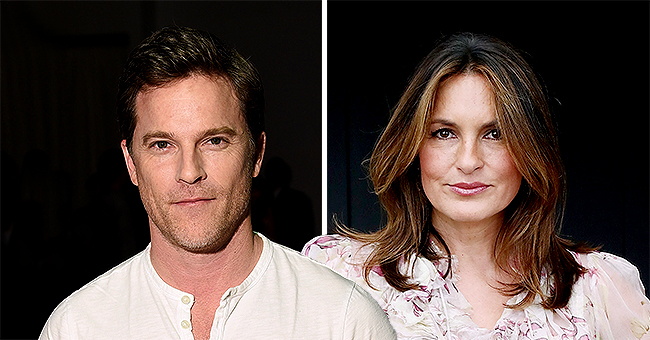 Getty Images
'Law & Order: SVU' Stars Mariska Hargitay and Mike Doyle Reunite to Celebrate His 47th Birthday

Mariska Hargitay recently posted a photo celebrating her "Law & Order: SVU" co-star, Mike Doyle's, birthday on a tropical-like location, while they sip on fresh lemonades.
"Law & Order: SVU" stars Mariska Hargitay and Mike Doyle recently reunited to celebrate his 47th birthday with friends. The actress posted a snap on Instagram, dedicating the post to the celebrant.
"Happy Birthday @themikedoyle," she wrote alongside the hashtags, "#HeresToYou #LemonadeAnyone #WeLoveYou #WelcomeToTheClub, and #PalmtreesAndLemonade."
DOYLE ON SVU
Doyle played the role of Ryan O'Halloran, a forensic technician who worked with the Crime Scene Unit. However, the character was killed off the show, which ended Doyle's time with SVU during season 11's finale.
He once revealed that among all his works, it was his SVU family who he grew closest to. During an interview where he was asked, he explained:
"SVU was the longest time I was on a show, so I would probably say I was closest to that group of people, just by the simple virtue that we spent the most time together."
MEETING OTHER FORMER CO-STARS
Hargitay also recently met up with her former on-screen partner, Christopher Meloni, for a Saturday dinner. Similarly, she posted selfies with the actor on her Instagram account, which gained popularity among her followers.
Meloni worked on SVU as Hargitay's partner, Detective Elliot Stabler, for 12 years, starting with the premiere in 1999, up to his exit in 2011. Despite his shift in work, he still remains in contact with Hargitay, as seen in their social media updates.
SVU MAKES HISTORY
Hargitay, who plays Lt. Olivia Benson on the show has seen the growth of the hit series, until it made history being the longest-running live-action prime-time series in TV history, overtaking the original "Law & Order" and "Gunsmoke."
Both shows ran for 20 seasons, but SVU hit an outstanding 21-season mark. NBC Co-Chairmen, Paul Telegdy and George Cheeks, credited the actress and the SVU team for its massive success in a statement.
"We tip our cap to Dick Wolf, Mariska Hargitay, and the amazing cast and crew of 'SVU,' who now all go into the record book," they said.
Her portrayal in the series has won Hargitay many awards, including an Emmy for Best Actress in a Drama Series and a Golden Globe Award, among other nominations. She continues to enlighten and inspire viewers with her proud work and character.
Please fill in your e-mail so we can share with you our top stories!