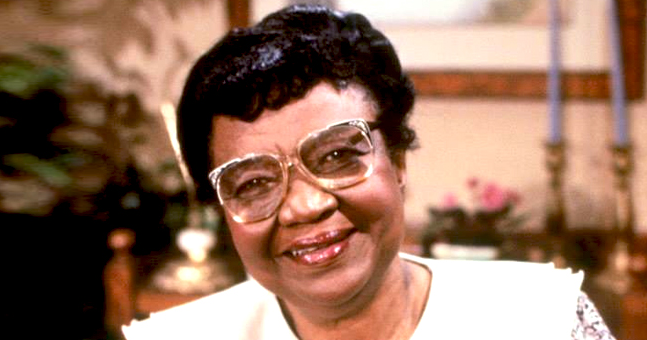 facebook.com/FamilyMattersTVShow
Life and Death of 'Family Matters' Star Rosetta LeNoire Who Played Mother Winslow
Although a little over seventeen years have passed since she died, most of the world still remember Rosetta LeNoire for the extraordinary accomplishments she made while alive.
Rosetta LeNoire is a name that fans of the television sitcom "Family Matters" are yet to forget even though the actress passed on seventeen years ago.
The actress who is known for playing the role of "Grandma Winslow" for eight years on "Family Matters" died at age 90 in 2002.
According to The Guardian, the actress who was born Rosetta Oliver Burton lost her mother after she suffered labour complications while giving birth to her younger brother.
Rosetta's mother passed on after a Harlem hospital refused her admission because she was black. A white policeman who knew her from church enforced her entry into the hospital. Although she received treatment, she was left in the hallways and eventually died from pneumonia complications.
Rosetta's father, on the other hand, was a West Indian father who became one of the first black men in New York to work as a licensed plumber and electrician.
Life wasn't fair to Rosetta who soon contracted rickets, caused by lack of vitamin C. By age seven, her legs were broken and reset. Her father's friend, dancer Bill "Bojangles" Robinson, doubled as her godfather.
Bill made arrangements for Rosetta start music lessons as soon as her leg braces came off six years later. Soon, the Broadway producer joined Robinson's chorus line, the "Time Steppers" and in no time, started touring with black musical companies.
Rosetta witnessed the aftermath of a lynching which possessed her with a need to use theatre to promote social change.
To that end, she founded the AMAS Repertory Theatre Company in 1968. Besides creating the hit "Bojangles," AMAS was also known for non-racial casting.
Rosetta was so committed to building an artistic community that recognizes members' skills regardless of race; that the then-president, Bill Clinton, presented her with the "National Medal of the Arts."
She still lives on as her "Family Matters" co-stars said they missed the mother-of-one who was "their foundation," in 2017. Before her death, Rosetta lived at the Actors' Fund home in Englewood, New Jersey.
She was married to William LeNoire – whom she later divorced – from 1929 to 1943 and then to Egbert Brown – who predeceased her – between 1948 and 1974.
Please fill in your e-mail so we can share with you our top stories!