AGT Judge Julianne Hough Shows off Her Different Moods While Wearing a Deep V-Neck Outfit in Video
Julianne Hough in an Instagram video showed off her different moods, as she stunned in short blonde hair and a deep vine outfit.
Julianne Hough is beautiful, no doubt, a great dancer, and very free-spirited. She showed off the latter in a new video post on Instagram, which she captioned, "All parts of me," with a tongue-out emoji.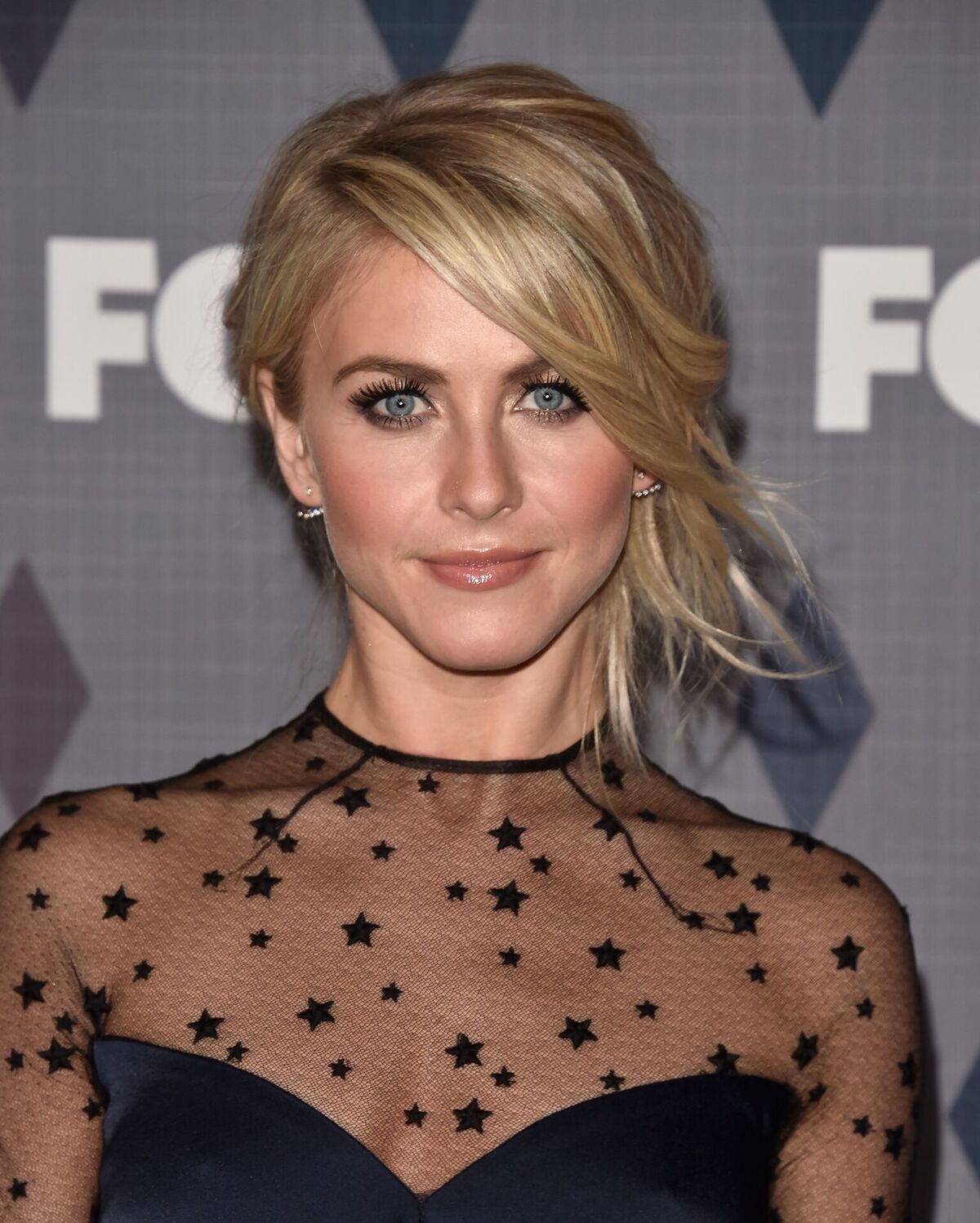 The video showed the blonde beauty touching her short hair at different intervals, as she struck different playful and silly poses. Hough, who dressed in a deep vine outfit that featured a crop top with thin straps, and matching skintight leggings, laughed heartily in the clip.
The professional dancer asked her fans what mood they were in, and one person responded, 
"I just want to be happy, silly, and fun-loving as you [are, always].
Another wrote, 
"What a beauty, love your presence here." 
While a third commented, 
"I love your energy."
Hough has been having the time of her life doing what she loves since joining season fourteen of "America's Got Talent," as a judge. The DWTS alum has described being on the NBC show as "Incredible," and with the season about to end, she spoke with People on her experience thus far.
The TV personality noted that AGT taught her a lot. In her words,
"What I've learned about this show is that talent is ageless, genderless, and it's for everyone." 
Hough added that the best thing about being on a show that gives room for diverse talents is that it allows everyone to "Fully express themselves."
While the TV star didn't say who she's rooting for to win the competition, she told the news outlet that it would take someone whose desire goes beyond winning, to making a positive change.
"There's one thing to have a great voice, and do a great trick." 
She said, 
"But if you have purpose, and reason behind what you are doing, that is the ultimate success with fulfillment. "
Hough's words are a reflection of her career as a competitive dancer and sitting behind the judges' desk. Before AGT, the 31-year-old celebrity served as a judge on season 19 of DWTS. She was 26, at the time, and the ABC show's executive producer, Rob Wade had this to say about her, 
"[Hough] is a beautiful dancer and an excellent teacher. She has also been a dancer on the show, so she really understands every aspect of this."
True to those words, Hough understands being a judge and a competitor, and it has helped her connect with a lot of people, and stay true to herself.