AGT Finals: Kodi Lee's Moving Performance of Freya Ridings 'Lost without You' Gets Standing Ovation
On Tuesday's episode of "America's Got Talent" contestant Kodi Lee wowed the judges and audience with a moving performance during the season 14's finale.
Kodi Lee, 22, took to the "America's Got Talent (AGT)" stage this week for the first episode of the two-part finale of the talent competition. He sang a rendition of Freya Ridings' "Lost Without You."
Lee was born with optic nerve hypoplasia and diagnosed with autism when he was just 4. However, that didn't stop him from learning how to play the piano and sing.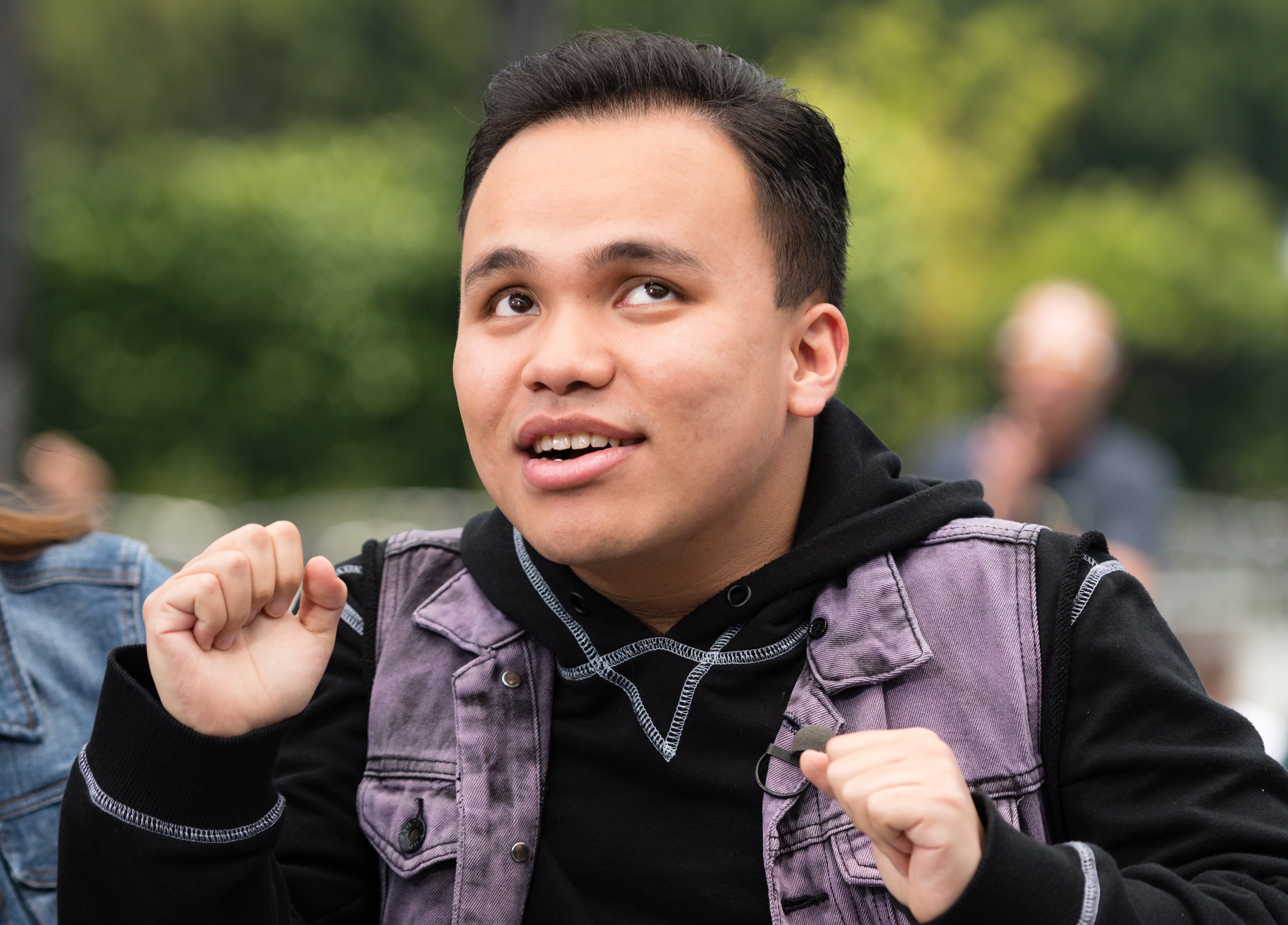 The judges, Simon Cowell, 55, Gabrielle Union, 46, Howie Mandel, 63, and Julianne Hough, 31, were clearly moved by the performance. During the beautiful performance, Cowell was seen with his eyes closed as he let the music touch him.
Union was clearly moved judging by the look on her face. After Lee was done singing he received a standing ovation from the audience and judges alike.
The crowd chanted: "Kodi! Kodi! Kodi!" as the young musician clapped hands for himself. Raining praises on Lee, Cowell said: "One of the most beautiful things I've ever, ever heard."
He added: "That was as good as I've ever heard." With tears in her eyes, Union stated: "Kodi has changed the world," and "He changes every room he enters."
I am SO proud of you @Kodileerocks and believe in you endlessly!!! #agt pic.twitter.com/FkYFW8ft3T

— Gabrielle Union (@itsgabrielleu) September 19, 2019
She continued: "And when he said, ''I would be lost without you,' I think the whole world would be lost if we had not found Kodi Lee." Cowell and Mandel predicted that Lee would win the show and the $1 million prize.
Union was the judge that gave the musician his big chance when she gave him her Golden Buzzer during his audition. In an interview afterward, Lee couldn't contain his excitement at receiving the buzzer.
He exclaimed: "It was so awesome!" and added that he hadn't been nervous, but was "happy nervous." His mother Tina Lee chipped in: "He does not show the nervousness," and noted that her son "was meant [to be on stage]."
Asked whether he had expected the Golden Buzzer, Lee responded: "Oh my gosh! Heck yeah!" Before his recent performance, the future star affirmed: "This show was meant for me."
Lee revealed that he loved performing and wanted to "show my talent to the world." Part two of the "America's Got Talent" finale aired on Wednesday at 8 p.m. ET on NBC.
True to the expectations, Lee won the talent competition!