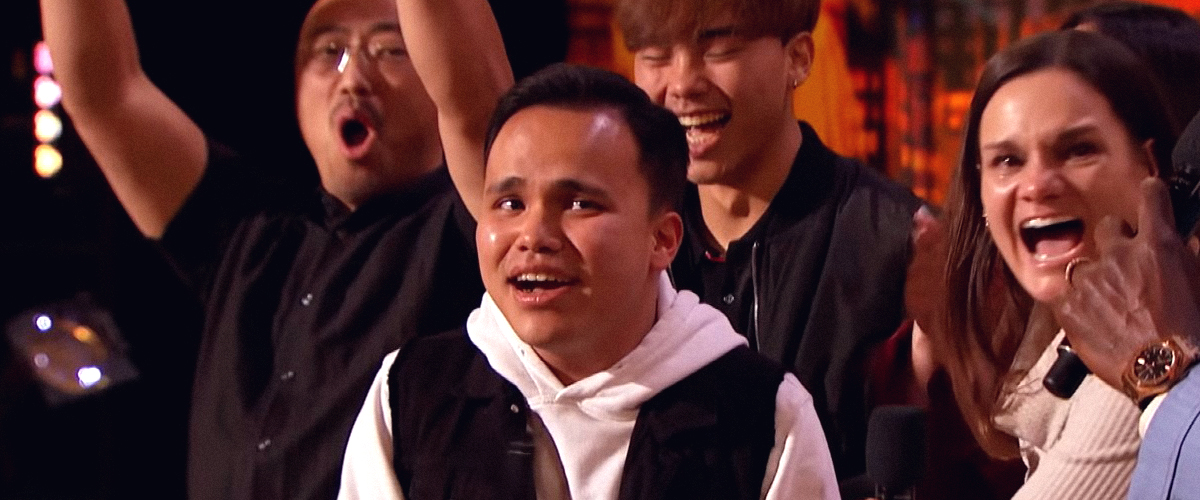 Youtube.com/America's Got Talent
AGT' Kodi Lee Reacts to His Sudden Golden Buzzer Moment, Saying He Expected It
Kodi Lee, the blind, autistic singer on "America's Got Talent," reacted to his golden buzzer moment saying he expected it; his story is quite inspiring.
When performers get on the "America's Got Talent" stage, they pray to get the golden buzzer that guarantees them a spot in the live shows.
Kodi Lee, a blind, autistic singer, got his from Gabrielle Union after a breathtaking performance at last week's premiere of the "NBC" talent show.
After the performance that had the internet buzzing, Lee told "ET" what he felt in that moment. He described his feeling as "Happy nervous," explaining that he didn't have the typical case of nervousness. His mother, Tina Lee — she joined him for the interview — reiterated this point.
When asked if he thought he would get the golden buzzer, the 22-year-old singer responded: "I expected it." Tina then took over explaining that the young singer fell in love with music after watching Elton John and Billy Joel perform at a concert.
The proud mother said the reactions they got from the millions of people who tuned in to watch the show, and those who viewed it on YouTube exceeded their expectations.
The Southern California resident equally said that the Judges saw beyond Kodi's limitations to the performer he is, and in her opinion, he blew them away.
"AGT" judges aside Union — Simon Cowell, Julienne Hough, and Howie Mendel — applauded the singer, and Cowell said the performance would stay with him forever.
Kodi equally impressed celebrities like Oprah Winfrey; she congratulated him on Twitter, and the young man tweeted his thanks to his fans for their support.
He will continue to perform at events while waiting for the shooting of the live show to start as nothing in his contract prevents performances outside the show during the waiting period.
What the singer is not allowed to do is get undue advantage over other competitors by manipulating the press.
However, nothing in Kodi's history suggests he has the trait to be manipulative. The young singer is innately gifted; he has an audio photographic memory — he listens to a song once and performs it from memory.
At birth, the singer almost died from optic nerve hypoplasia; the condition made him blind, and at 5-year-old, he got diagnosed with autism. Kodi did not let his condition stop him from pursuing his dreams, and his unique talent took him to countries outside the United States to perform.
He enjoys classical music, rock, jazz, R&B, and hip-hop, and fans can expect to see him in August when the live shows of "America's Got Talent" airs.
Please fill in your e-mail so we can share with you our top stories!