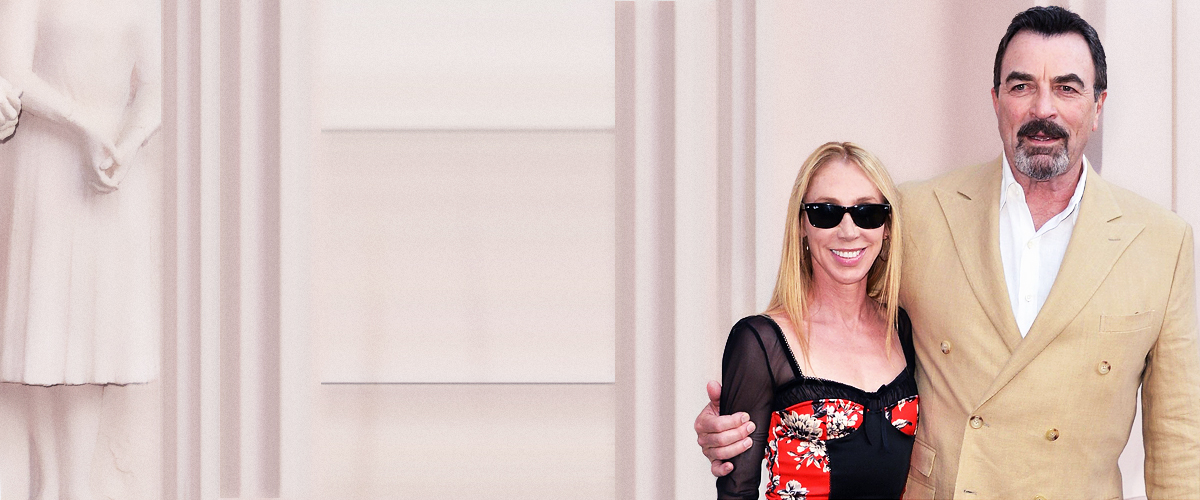 Getty Images
Tom Selleck Opens Up About His 32-Year Marriage to Jillie Mack

Tom Selleck and his wife Jillie don't just have the numbers to back up their rock-solid marriage, they've also dished out on what secrets have kept them together for so long.
"Blue Bloods" star Tom Selleck is nearing a decade on the hit CBS show, a noteworthy landmark. His marriage, though, just passed three decades.
Tom, 74, was first married to former actress Jacqueline Ray from 1971 to 1982. They share an adopted son, Kevin, who followed in Tom's footsteps and is an actor as well.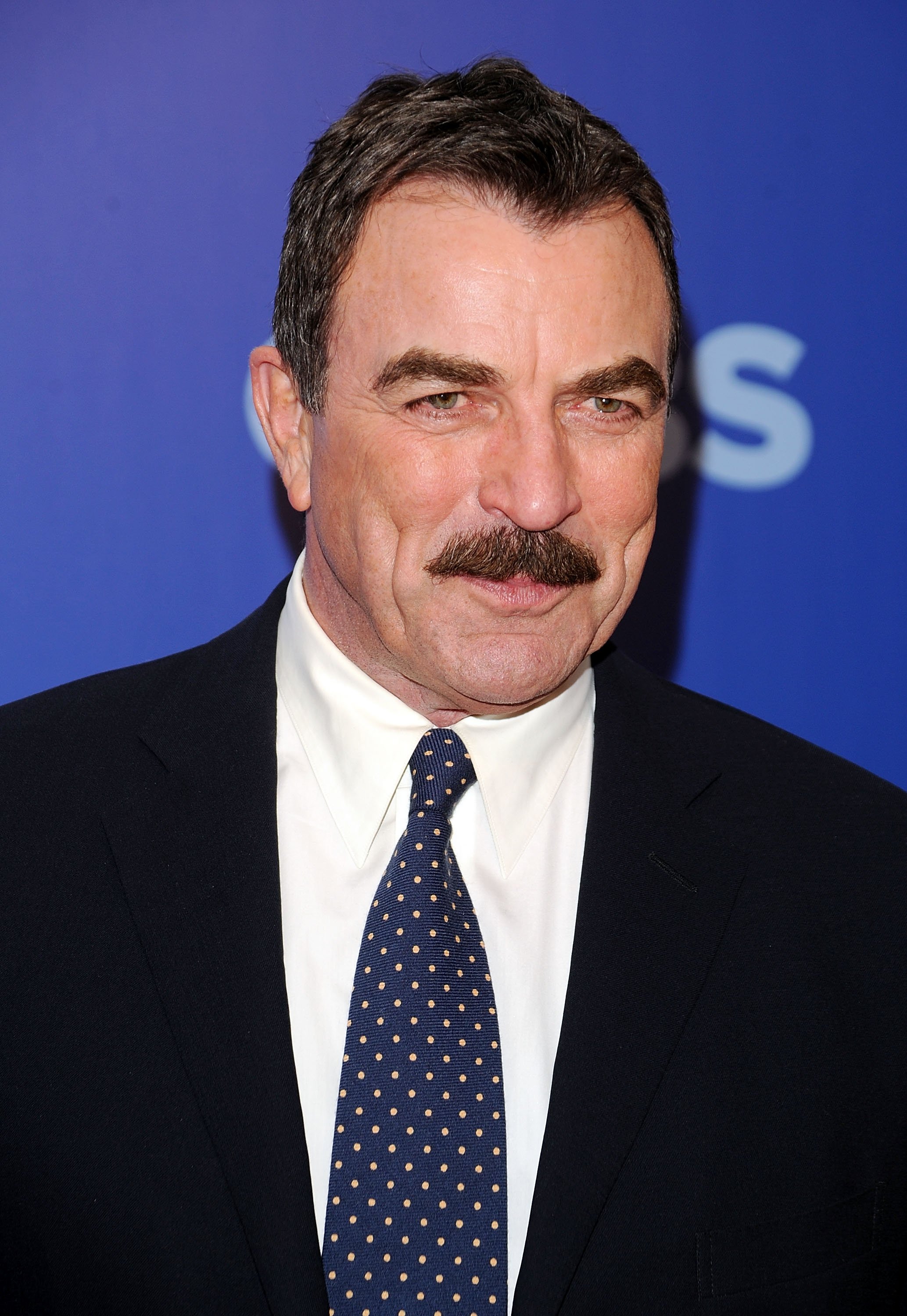 Tom Selleck attends the 2010 CBS UpFront in New York City on May 19, 2010 | Photo: Getty Images
Tom loved the broadway "Cats"
In 1983, a famous Tom was filming the movie "Lassiter" in London. In his free time, he enjoyed going to see the musical "Cats" in the West End.
If his co-star Jane Seymour is to be believed, Tom went back around a dozen times to see the play. There was a good reason why. From afar — in the audience — Tom had developed a liking for one of the dancers.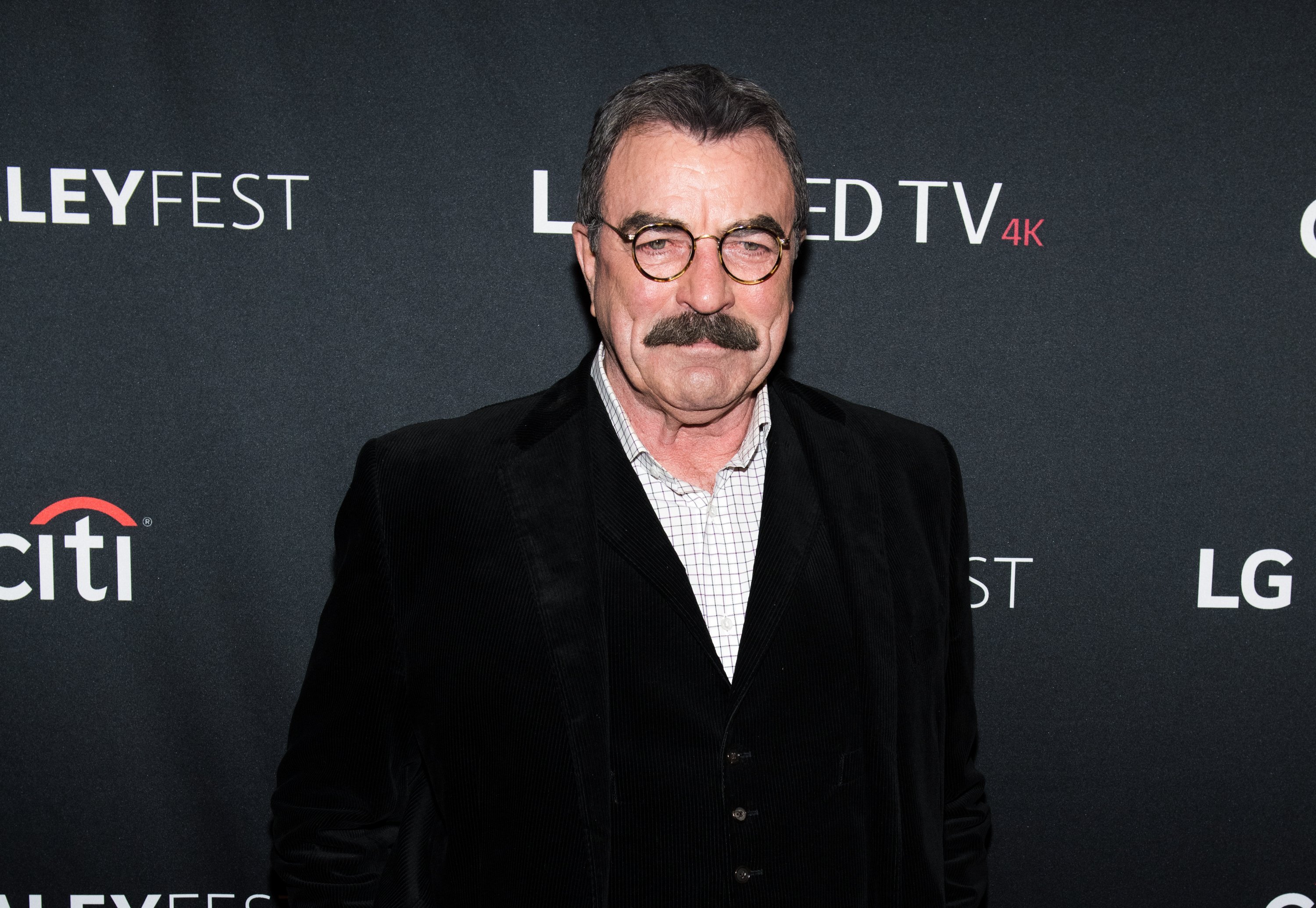 Tom Selleck attends the "Blue Bloods" screening at PaleyFest NY in New York City on October 16, 2017 | Photo: Getty Images
Jillie Joan Mack, then 25, played one of the cats named Rumpleteazer, and her energetic movements captivated the then A-list actor. In an interview with Kelly Ripa and Ryan Seacrest, Tom shared the story.
How they met
"I was fascinated by this one kitten on stage. She looked good in a leotard but she had so much personality," he said. Later on, his wife let him know that someone had given her the heads up.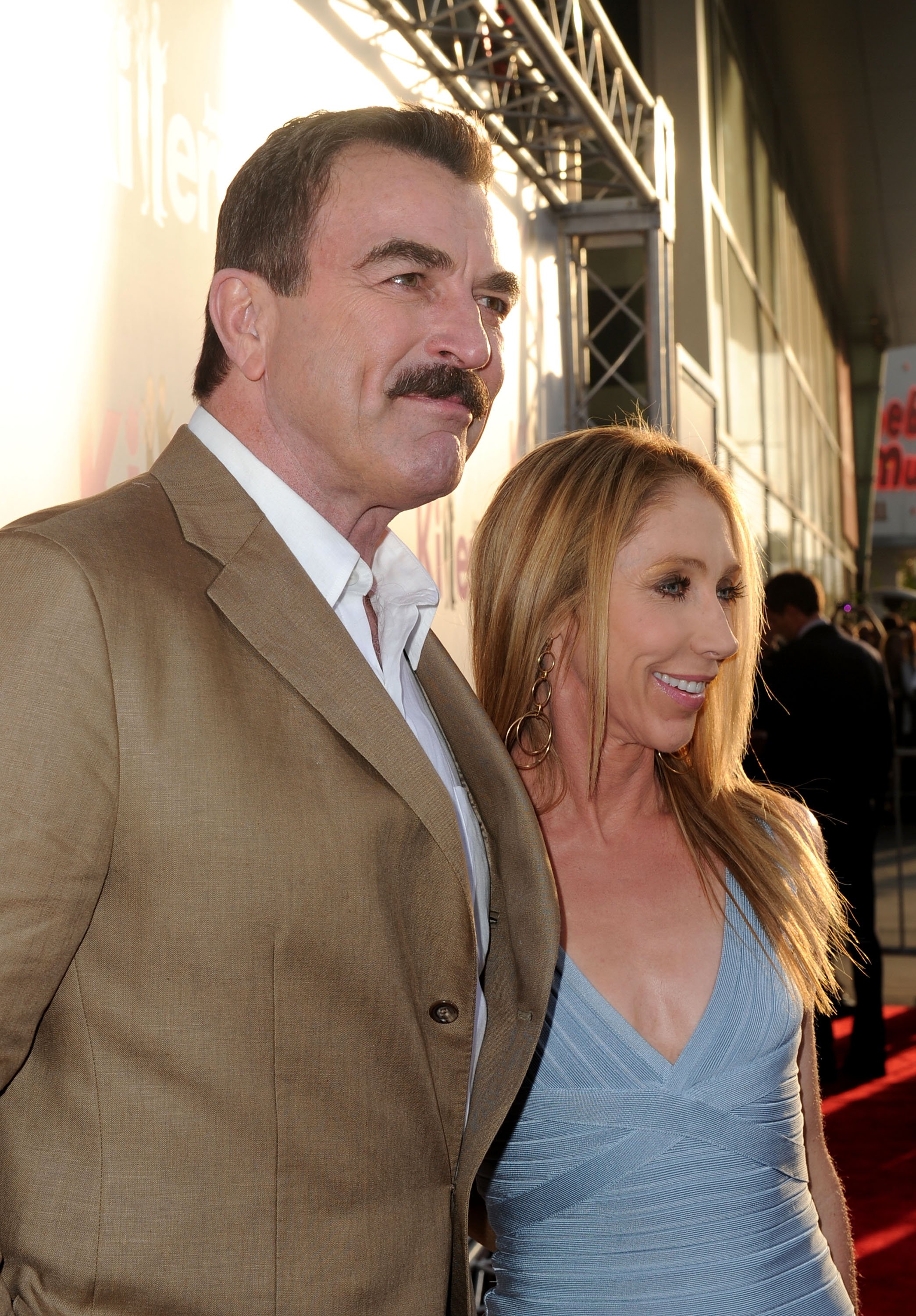 Tom Selleck and Jillie Mack attend the premiere of "Killers" in Hollywood, California on June 1, 2010 | Photo: Getty Images
Someone told Mack that Tom Selleck was watching her and in response, she asked, "Who's that?" Tom found that really cool. In the finale of the performance, the dancer gave her future husband a quick glance.
They would have their first dinner date not long after and the rest is pretty much history, but it's an interesting one. Mack finished her contract and moved to Hawaii to be with Tom as he filmed "Magnum, P.I."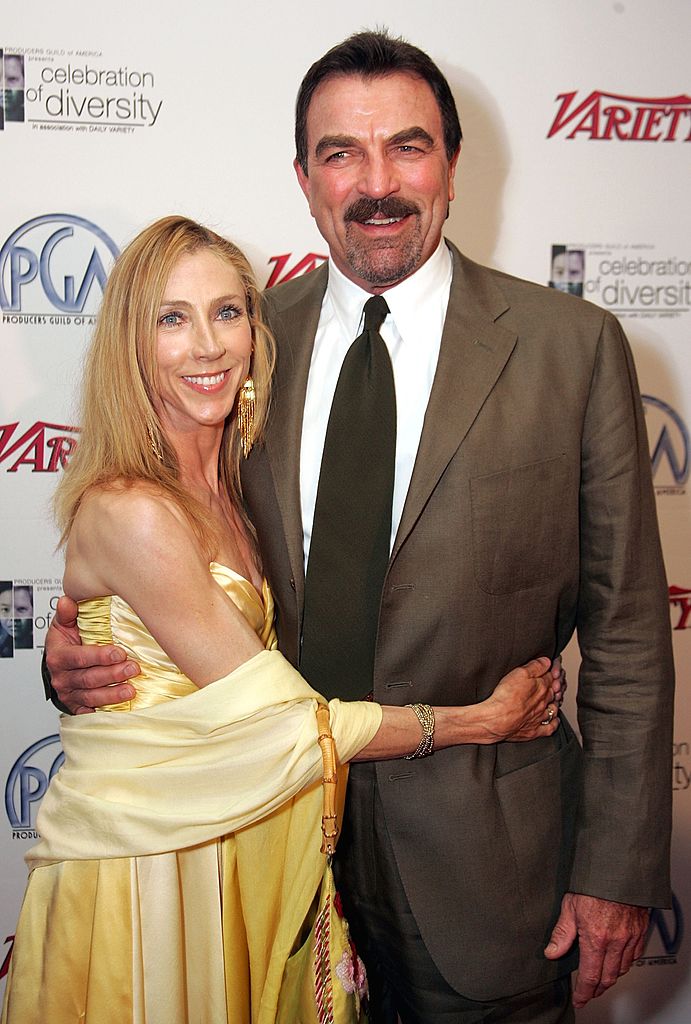 Jillie Mack and Tom Selleck attend the 2006 Celebration of Diversity in Beverly Hills, California on May 9, 2006 | Photo: Getty Images
A very private wedding
They would go on to make several red carpet appearances for the next few years. In 1987, the public learned that the pair had secretly been married for a month.
The wedding took place in the evening in Lake Tahoe, Nevada where, according to Tom's brother Bob Selleck, the couple had used aliases "Tom Jenkins" and "Suzie Mark" for the planning.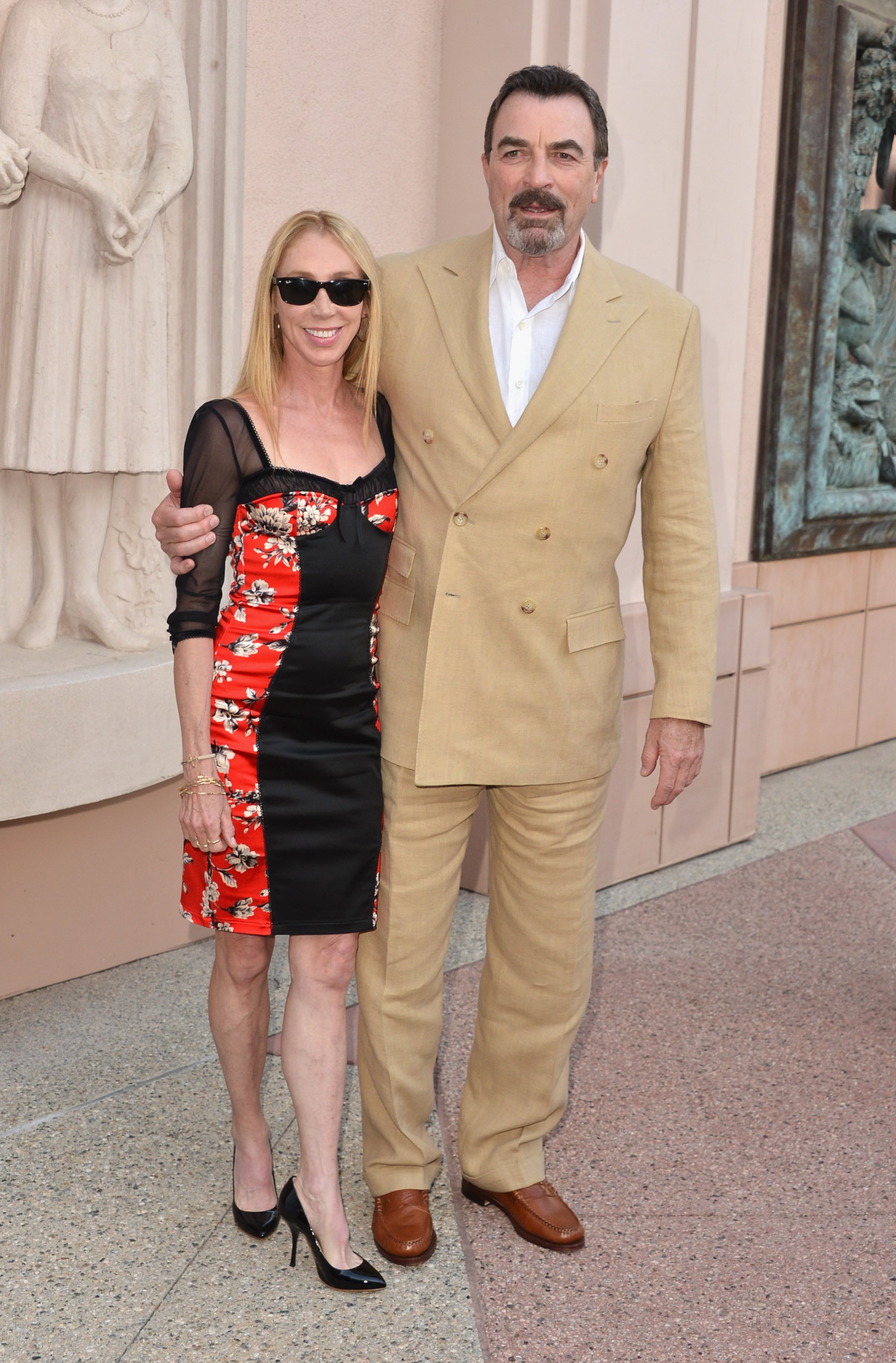 Jillie Mack and Tom Selleck attend the screening of "Blue Bloods" in North Hollywood, California on June 5, 2012 | Photo: Getty Images
Family came first for Tom
By the following year, Tom and Mack welcomed their daughter Hannah Selleck and his life took a different turn. "I quit 'Magnum' to have a family," he told People back in 2012.
Before he quite though, Mack, who was born in Devizes, England, got to star in at least one episode of "Magnum, P.I." with her new boyfriend. Her IMDb profile says she stopped acting in 2002.
The family took up residence on a 65-acre ranch in Ventura County, California and Tom changed his priorities to have more time for his wife and daughter.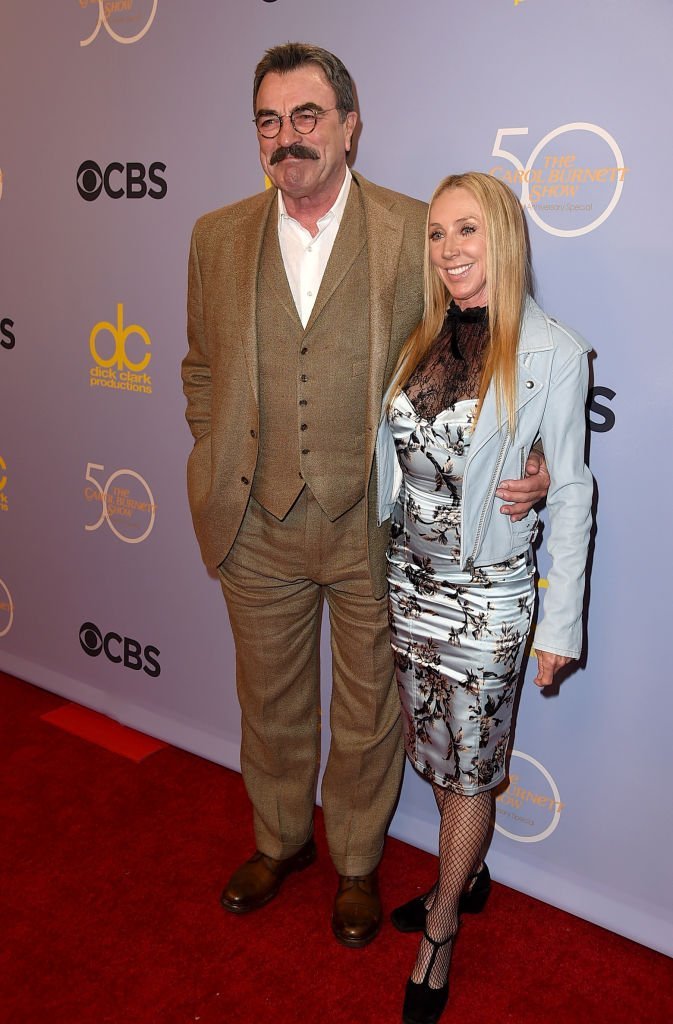 Tom Selleck and Jillie Mack attend the "The Carol Burnett Show 50th Anniversary Special" in Los Angeles, California on October 4, 2017 | Photo: Getty Images
Tom and Mack have long had confidence in their marriage and parenting abilities. Back in 1999, Tom revealed: "We don't do anything or make any decisions without consulting each other.
He added:
"And if one of us makes a decision involving Hannah, the other parent completely supports that position, even if you disagree."
Tom's marriage tips
People are perhaps more curious about their long-lasting relationship, which is a rare achievement in Hollywood. Thankfully, Tom gave us some tips about marriage.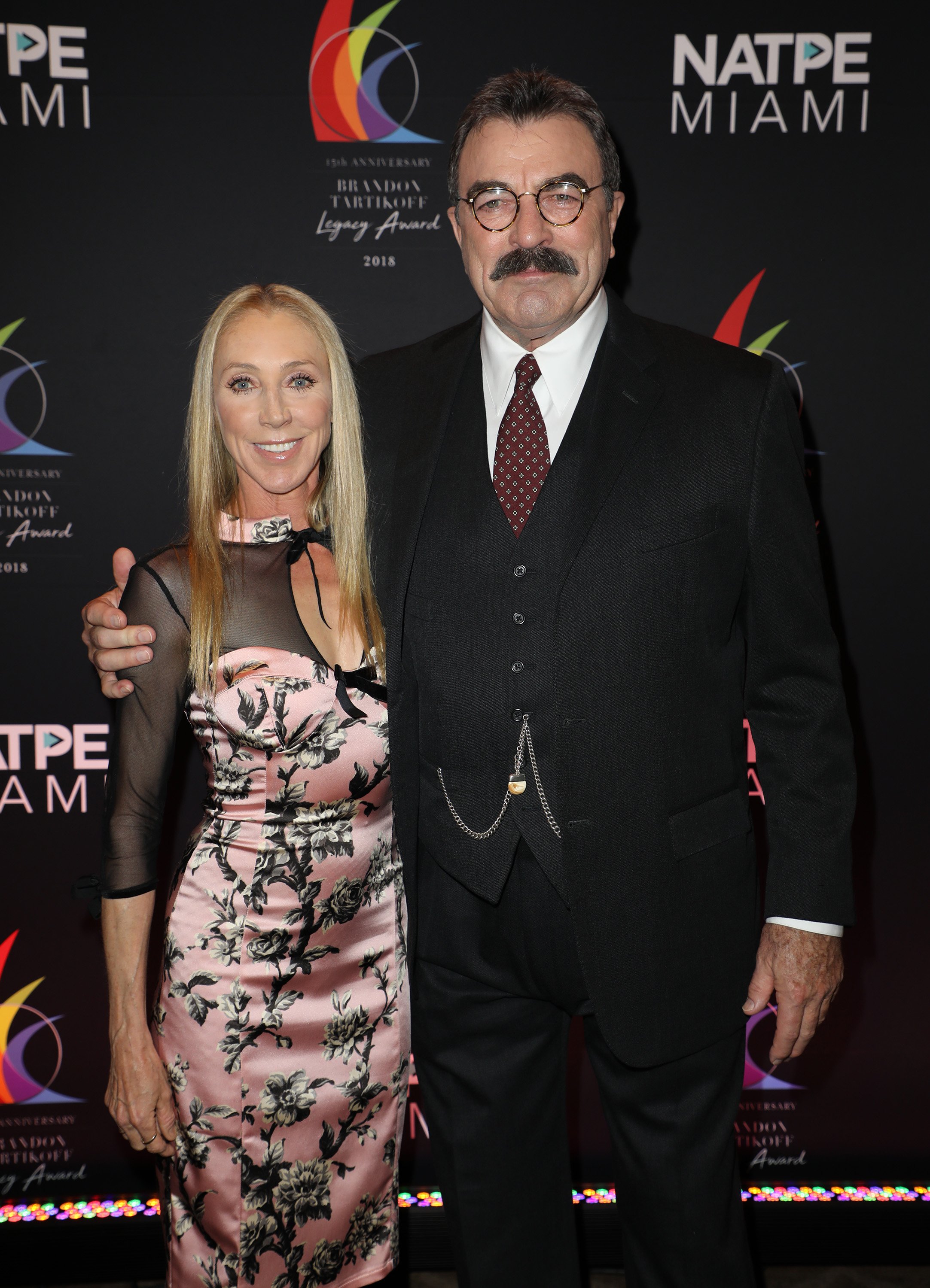 Jillie Mack and Tom Selleck attend the Brandon Tartikoff Legacy Awards at NATPE 2018 in Miami Beach, Florida on January 17, 2018 | Photo: Getty Images
In his list of what makes for a healthy relationship, he said that you don't just have to be in love with someone, you also have to like them — there's a difference.
Tom also cited Mack's energetic personality compared to his more reserved nature — meaning opposites attract. The couple also has different interests and don't demonize spending time alone.
Of course, time together is even more valuable. Tom and Mack have at least one meal together daily during which they catch up on their adult daughter or discuss the ranch.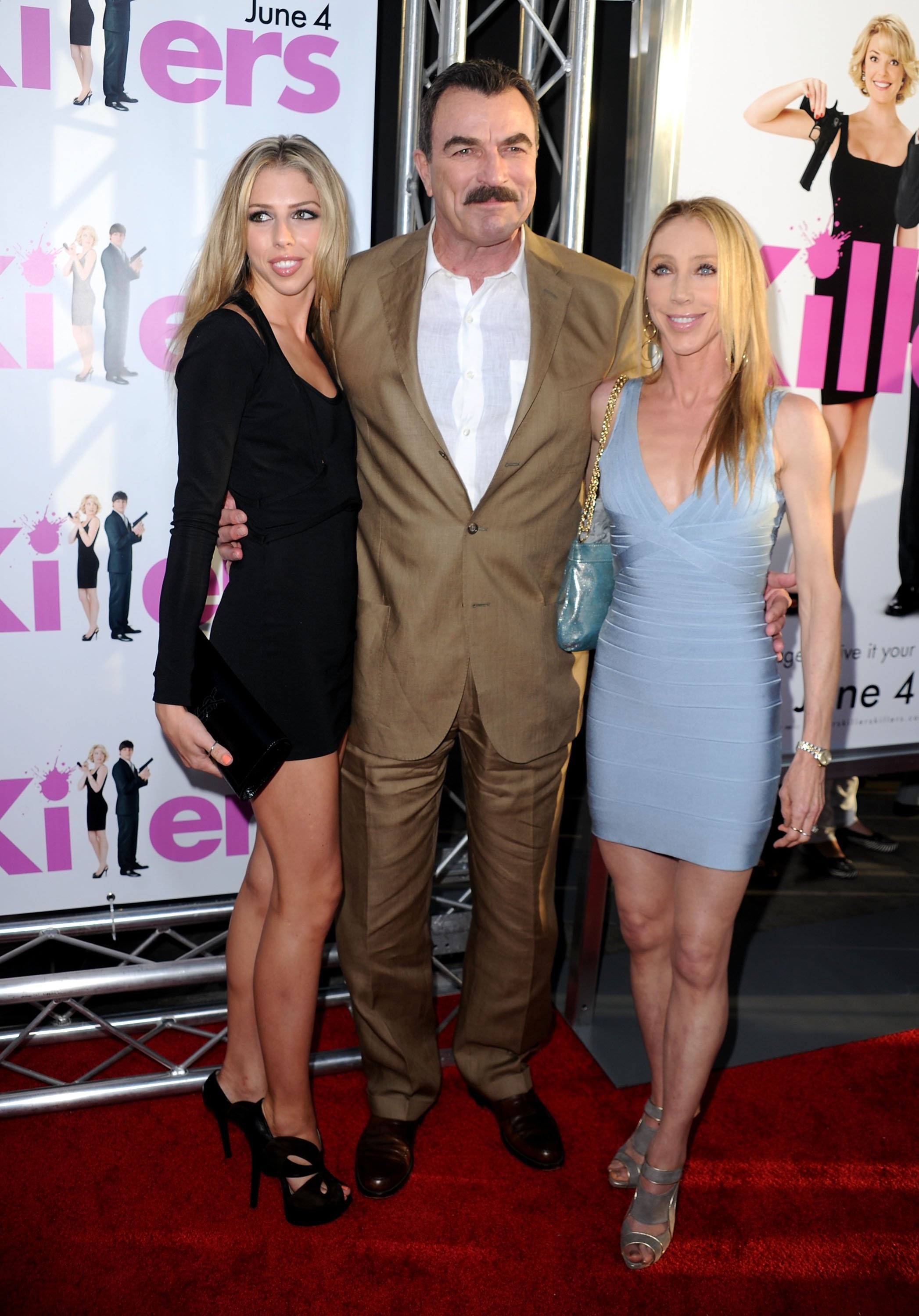 Tom Selleck with his daughter Hannah (L) and Jillie Mack (R) attend the premiere of "Killers" in Hollywood, California on June 1, 2010 | Photo: Getty Images
A smooth sailing marriage
They make sure to avoid yelling using the stop and breathe technique before they decide what to say. When they're all good, romance is a top priority for the dimple-faced actor.
The last thing Tom mentioned wasn't exactly a tip, but it showed that he really appreciates her character. "The sexiest thing about my wife is her sense of humor — her willingness to laugh and embrace life 100%."
In a separate interview, Tom summarized his thoughts by saying, "It's important to nurture your marriage. I think wanting time away from work has been good for that."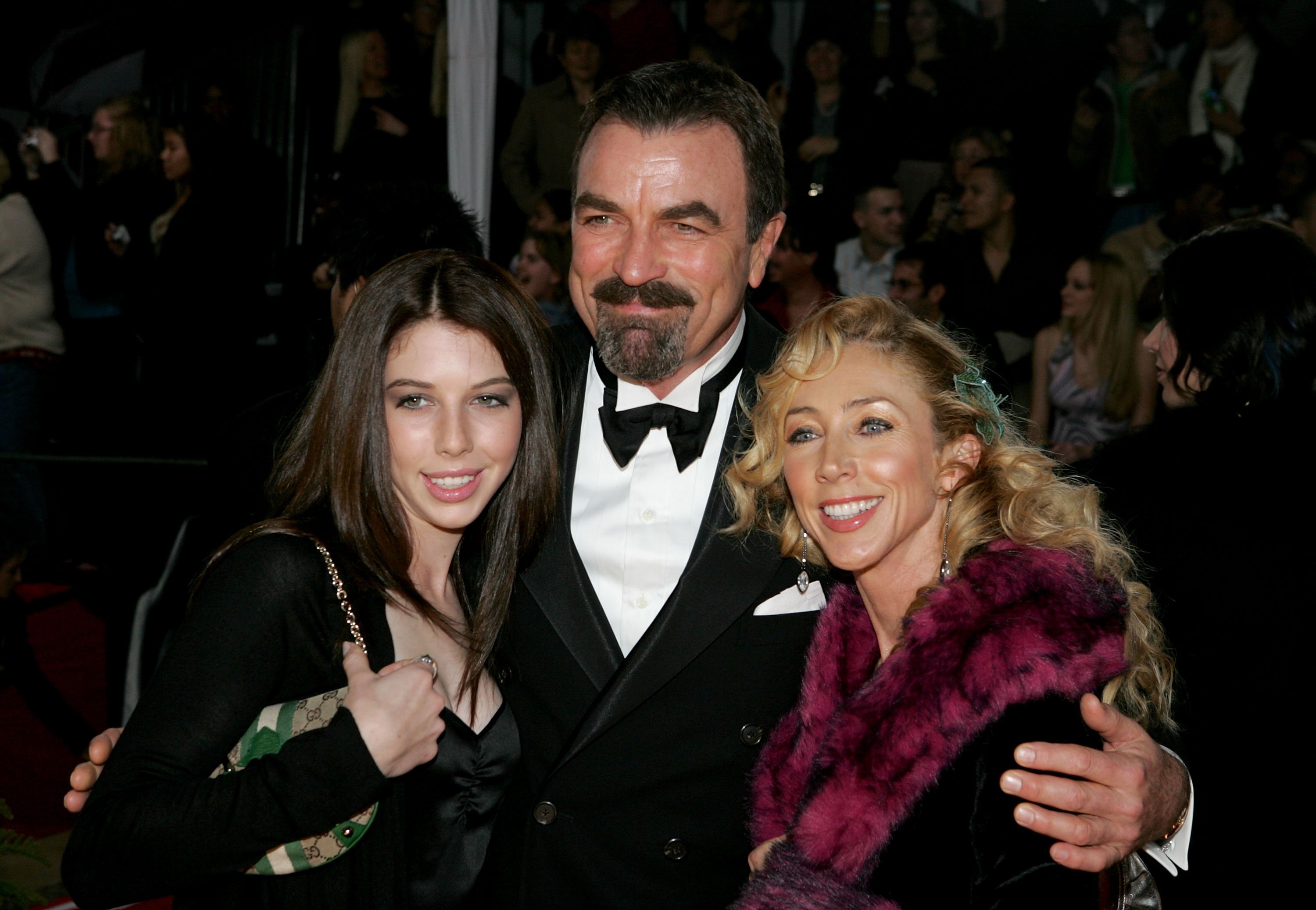 Tom Selleck daughter Hannah (L) and wife Jillie Mack (R) at the 31st Annual People's Choice Awards in Pasadena, California on January 9, 2005 | Photo: Getty Images
It's also been good for daughter Hannah, now 30, who grew up to be an equestrian. The gorgeous blonde looks just like her mother and seems to have also inherited her father's strong morals.
Tom, a humble man, should certainly be proud of how far he's come in his marriage and the children he's raised. As for us, we've been taking notes from this love story.
Please fill in your e-mail so we can share with you our top stories!