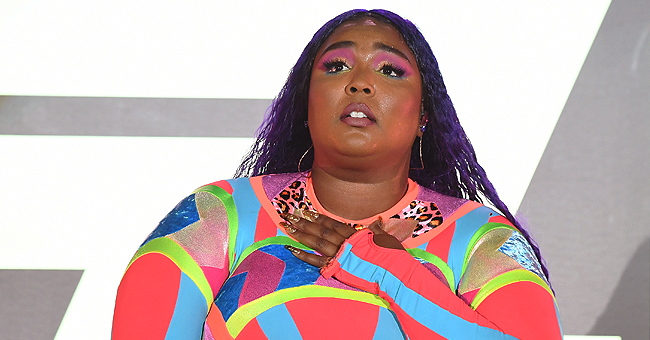 Getty Images
'Juice' Singer Lizzo Apologizes after Accusing Postmates Driver of Stealing Her Food
Lizzo publicly apologized for publicizing her complaint about a Postmates driver getting her food, after receiving backlash from social media users: "I apologize for putting that girl on blast."
Singer Lizzo recently made a public apology over Twitter for publicly accusing a Postmates driver of stealing her food, and possibly inflict danger on the delivery service rider. She wrote:
"I apologize for putting that girl on blast. I understand I have a large following and that there were so many variables that could've put her in danger. Imma really be more responsible with my use of social media."
Her initial accusation came in the form of a since-deleted tweet to Postmates, where she mentioned the driver, Tiffany W. and said: "she lucky I don't fight no more." The post included a screenshot of the app with the photo of the courier, but no further details were added.
While some fans agreed with the singer and called for better customer service, others expressed concern over the safety of the rider and called Lizzo out for putting Tiffany in danger. One tweet read:
"Publicly shaming someone in the service industry (esp. When you're wealthy) is worse than stealing food."
According to Page Six, the Postmates rider waited for the singer for five minutes before leaving the destination, as is the protocol for employees. However, things may have blown out of proportion over the lack of communication between both ends.
Postmates has since contacted and apologized to the singer after the issue was brought to light. The company released a statement to PEOPLE that disclosed their investigation and resolution on the matter.
Lizzo's fame jump-started after her song "Truth Hurts" reached the number one spot on the Hot 100 Billboard last August 22, becoming the 5th black woman to hit the top chart this decade.
Her other successes include a role in the movie "Hustlers," alongside Jennifer Lopez and Cardi B., two nominations for the 2019 MTV Video Music Awards, and a beauty campaign with Urban Decay.
Please fill in your e-mail so we can share with you our top stories!