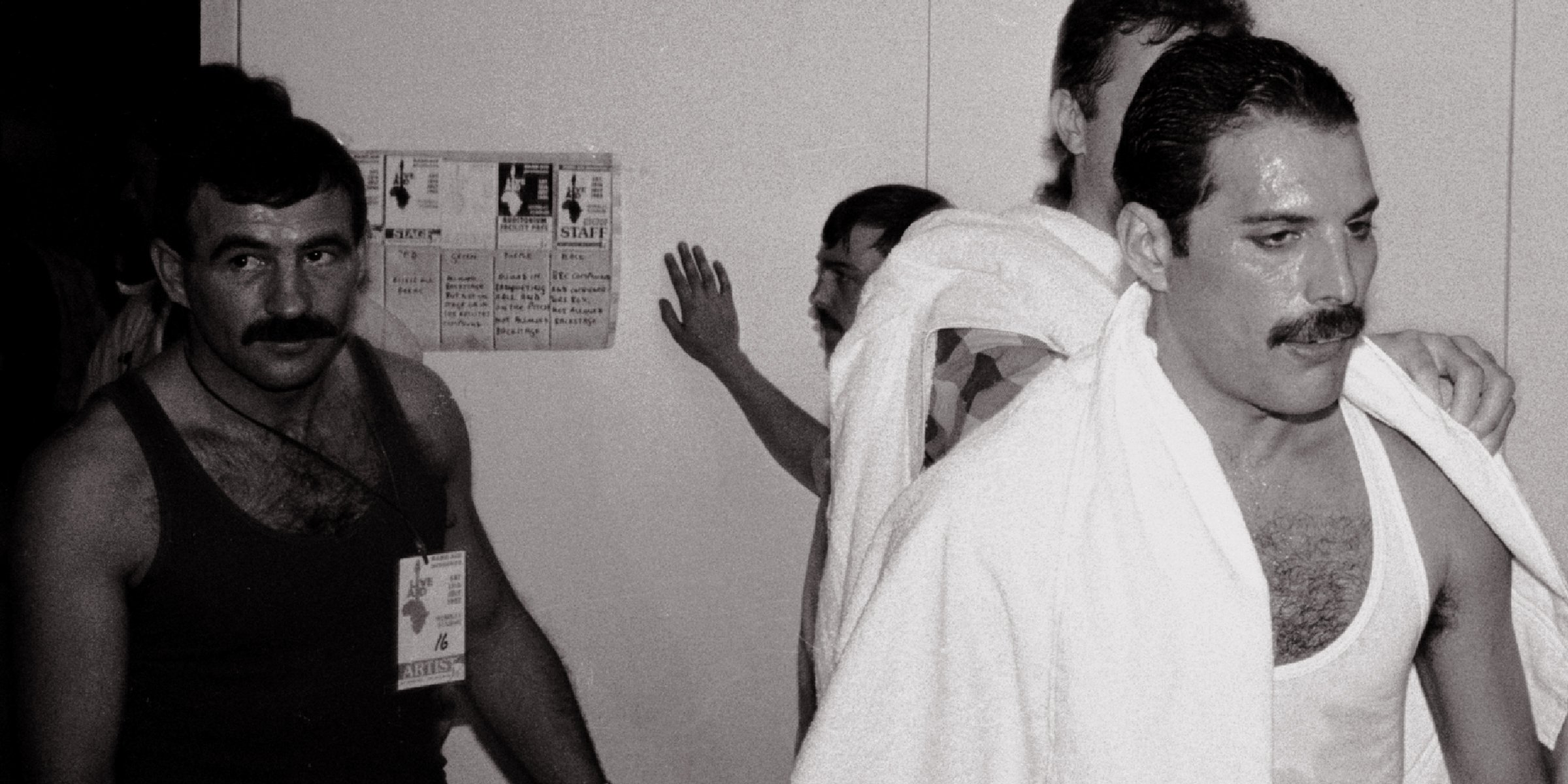 Getty Images
Jim Hutton and Freddie Mercury's Relationship: The Story of Queen Singer's Longtime Partner
It's public knowledge now that the late Freddie Mercury was in a relationship with a man named Jim Hutton. However, he never openly announced his sexuality and left most of his wealth to his ex-fiancé.
Freddie Mercury had a longtime partner Jim Hutton, but they were extremely private about their lives and relationship. Only after the ''Queen'' frontman died were fans able to get a better glimpse into their lives.
Hutton released his memoir in 1994, which included intimate images of him and Mercury. Despite their relationship, the legendary singer still left most of his wealth to his ex-fiancé, Mary Austin.
The movie ''Bohemian Rhapsody,'' released in 2018, depicts a scene where Mercury and Hutton flirt with one another when Hutton helps clean up after one of the rockstar's celebrations. However, this encounter between the characters was nothing but artistic license at play.
In reality, Hutton first met Mercury in 1985 at a gay London nightclub called Heaven. The singer offered to buy the Irish hairdresser a drink, and by then, the artist was already a superstar but wasn't recognized.
Hutton rejected Mercury's offer until they met again a year and a half later. During a 1994 interview, the singer's then-future lover recalled seeing Mercury at a nightclub, and the musician offered him a drink once again.
This time Hutton accepted the offer, and they began dating. Less than a year later, the star's boyfriend moved into the singer's Garden Lodge mansion but kept his job as a hairdresser, and Mercury never came out as gay.
Like many relationships, there were trials that Hutton faced during their partnership, but one issue was precisely because of his lover's celebrity status and the attention it brought. Mercury was exhibiting suspicious and possibly unfaithful behavior when spotted with other men.
Eventually, Hutton gave him an ultimatum: He needs to decide what he wants once and for all. According to Hutton, all Mercury replied was a simple ''Okay.''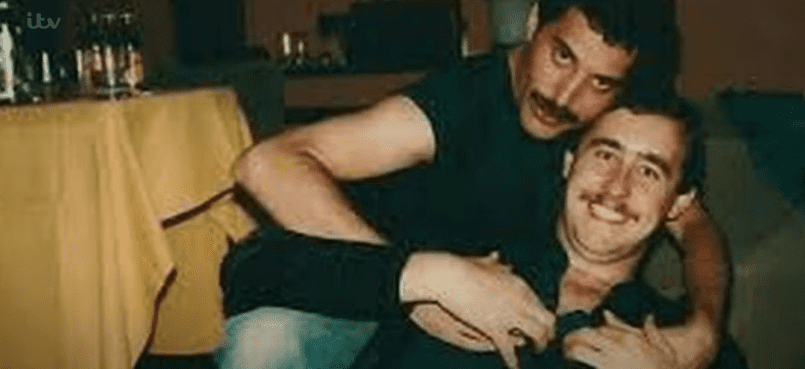 Jim Hutton and Freddie Mercury. | Source youtube.com/Lorraine
WITNESSING FREDDIE'S STARDOM
Hutton was one of the lucky people who witnessed iconic moments in Mercury's life. This included his 1985 Live Aid performance, which left the hairdresser "gobsmacked" as he saw his partner's stage presence. However, he got to see a side of Mercury beyond the godlike figure the audience came to listen to at stadiums. Hutton recalled:
"I'd get in from work. We'd lie together on the sofa. He would massage my feet and ask about my day."
Mercury and Hutton's relationship continued to grow, but the performer still kept his sexuality a secret. This did not bother Hutton, who loved Mercury unconditionally, a fact embodied by his standing by his partner's side for at least Mercury's lifetime.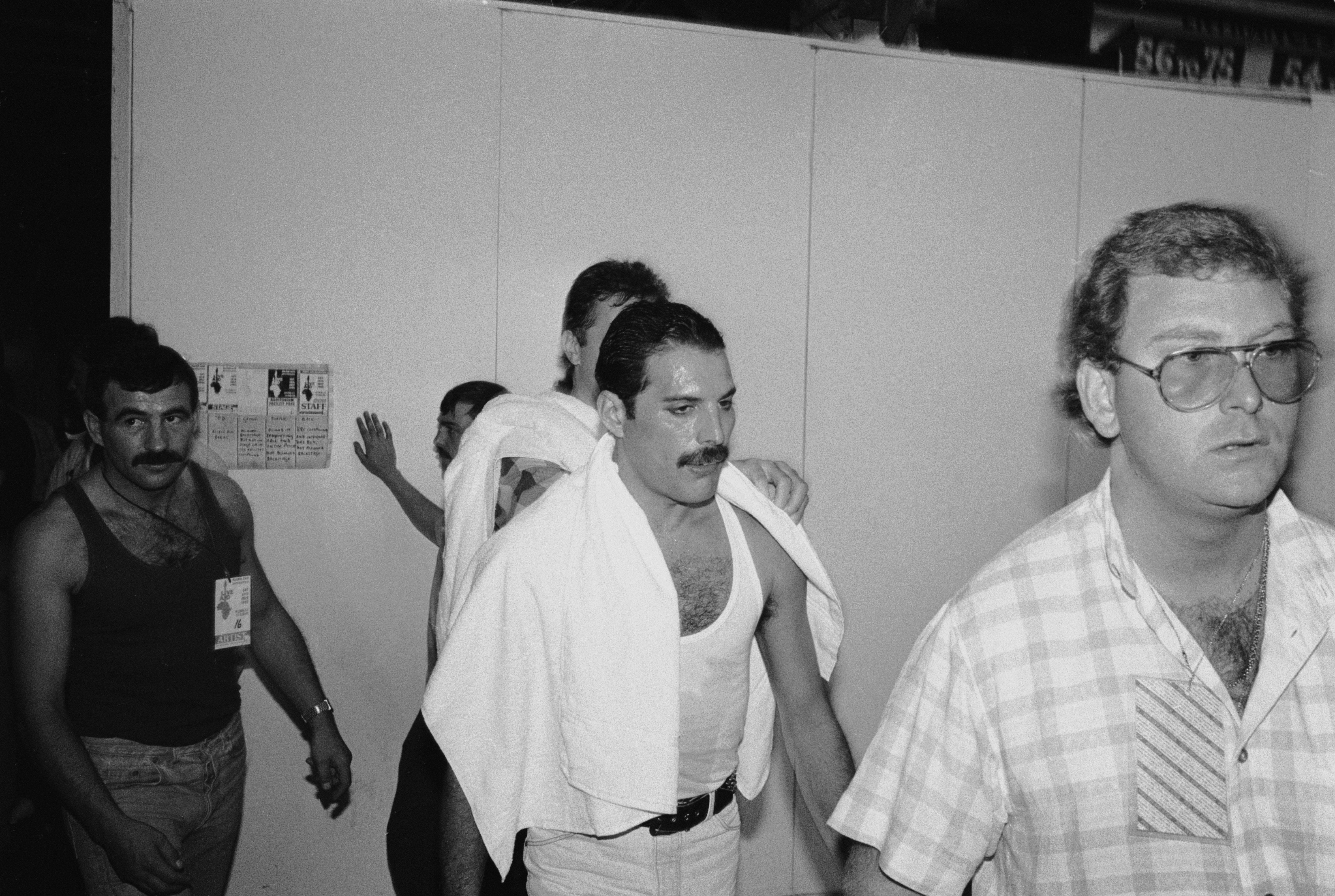 Freddie Mercury and his boyfriend, on the left, Jim Hutton, at the Live Aid concert at Wembley on July 13, 1985. | Source: Getty Images
In 1987, Mercury was diagnosed with HIV. Hutton stayed by his side throughout that heartbreaking ordeal, and friends like Joe Fanelli, Austin, Mercury's cook, and Peter Freestone, his assistant, took turns to nurse him.
Hutton initially wanted the star to get a second opinion, but instead, the musician gave him a way out, telling him he could leave. The hairdresser responded by insisting that he wasn't going anywhere, continuing to nurse Mercury by his bedside at his home.
The singer slowly deteriorated in front of Hutton, who later said he was most likely in denial of Mercury's dire condition. While they did all they could to treat him, the research and understanding of HIV during the 1980s was still in its early stages.
However, Mercury was determined not to let this illness control what he could and couldn't do. So, against all medical advice, he filmed the "Barcelona" music video through it all.
According to Vanity Fair, Hutton recalled how debilitated Mercury became in his last days that he couldn't stand. However, he still asked to see his beloved art collection one last time, with Hutton stating:
"It was 6 A.M. He wanted to look at his paintings. 'How am I going to get downstairs?' he asked. 'I'll carry you,' I said. But he made his own way, holding on to the banister."
Hutton stayed with Mercury for seven years until the singer died from complications related to AIDS on November 24, 1991, aged 42. The pair had even worn wedding bands to symbolize their union.
When the Queen frontman passed on, Hutton had assumed he'd get to keep the house, but he was in for a shock. Mercury's death spun the hairdresser's life around in an unexpected way.
Not only, in his own words, was he "devastated" by his partner's death, but Hutton also felt driven to insanity after what he learned Mercury had chosen to do for those he left behind.
On New Year's Day in 2010, Hutton sadly passed away at 60 years old from lung cancer, just three days shy of his next birthday. Hutton had also tested positive for HIV in 1990. When Mercury was battling the same syndrome, it took Hutton a year to confess his diagnosis to him.
Beyond its deadly touch, AIDS was not easy to talk about due to the stigma attached. The public only learned about Mercury's diagnosis the day before he passed, with his manager announcing the news. This was a decision that Hutton disagreed with, stating that Mercury would not have wanted anyone to know about it even when he was gone.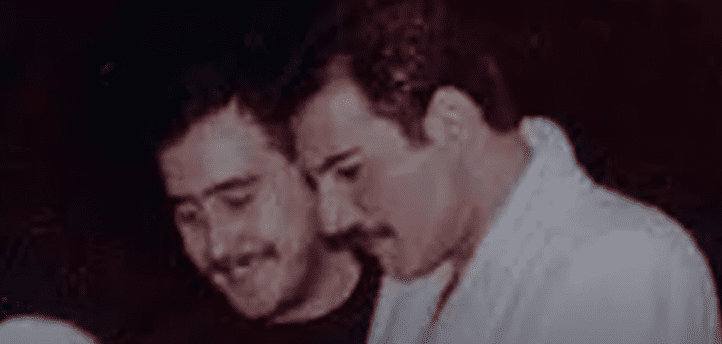 Jim Hutton and Freddie Mercury. | Source youtube.com/Lorraine
This fierce defender and longtime partner of the musical genius died in his hometown of Carlow, Ireland. However, before his death, Hutton released a book titled "Mercury and Me," which detailed his relationship with the "Bohemian Rapsody" singer.
In an interview the hairdresser gave shortly after the book was released, he explained the different reasons for writing it. One of them was that it helped him deal with the grief of losing Mercury. In it, he also shared his dislike of Austin.
FREDDIE LEFT WEALTH TO MARY
When Mercury passed away, the Garden Lodge mansion Hutton had lived in with Mercury was left to Austin! According to Bustle, after the iconic star's death, Austin allegedly kicked him out of the home.
However, he reportedly received $600,000 and then relocated back to his native Ireland. The amount he received was allegedly the same as the ones Fanelli and Freestone got.
Hutton was surprised when he didn't get the mansion as he claimed Mercury had assured him it would be his. Austin also got the singer's entire fortune, minus bequests to family, some friends, and staff members.
His ex-fiancé also got half of all of Mercury's future earnings from Queen's royalties. The other half of that money was split between the late musician's parents and his sister, and Austin got to scatter Mercury's ashes.
FREDDIE'S MEETING WITH MARY
Mercury was 24 years old when he met Austin in 1969. She was working at Biba, an English boutique, while the future star was still an aspiring singer and hadn't become one of the biggest rock stars in the world.
In 2013, Austin told Daily Mail how intrigued she was by him, especially his confidence. Soon they began dating, and in 1973, the singer shocked her by presenting a jade ring as a proposal –- she said yes.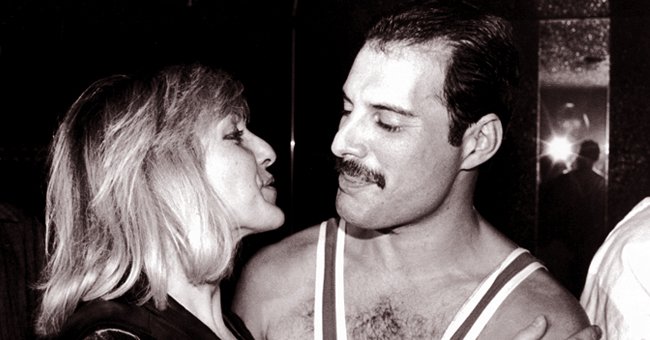 Mary Austin and Freddie Mercury during Mercury's 38th birthday party at the Xenon nightclub in London, the United Kingdom in September 1984 | Photo: Dave Hogan/Getty Images
SHOWING HOW MUCH HE LOVED HER
Mercury adored Austin and even released the song "Love of My Life," which was inspired by her. If that wasn't enough to show his love, the star also took her to meet his parents.
Sadly, the pair were never meant to walk down the aisle because their wedding was called off when Mercury came out as bisexual. However, they remained close, and he even bought her a house.
Please fill in your e-mail so we can share with you our top stories!
The information in this article is not intended or implied to be a substitute for professional medical advice, diagnosis or treatment. All content, including text, and images contained on news.AmoMama.com, or available through news.AmoMama.com is for general information purposes only. news.AmoMama.com does not take responsibility for any action taken as a result of reading this article. Before undertaking any course of treatment please consult with your healthcare provider.