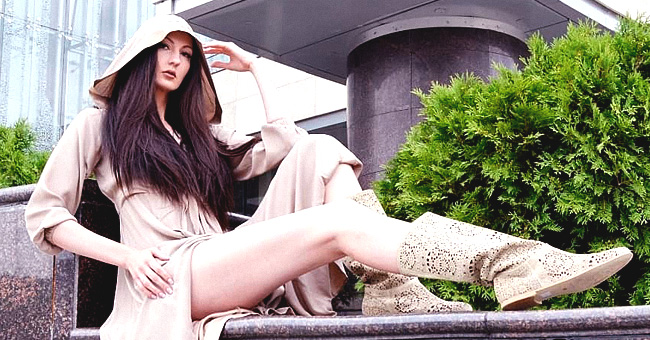 instagram.com/ekaterina_lisina15
Meet Ekaterina Lisina, the World's Tallest Model Who Hails from Russia
Ekaterina Lisina, the former Olympic bronze medalist, has hung her basketball shoes and is moving her crosshairs to hold the title of the tallest model in the world.
Officially named the tallest woman in Russia and the woman with the largest feet, Lisina stands at a staggering 6ft and 9 inches on her bare feet. The legged beauty retired from the professional sport to become a model.
Lisina believes that she is the tallest model in the industry. "The record is held at the moment by Amazon Eve and she is 6ft 8in, which is smaller than me," she said.
PERSUING THE DREAM OF BECOMING A MODEL
Lisina admitted that she wanted to become a model since she was 16 but put her catwalk dreams in a hiatus to pursue professional Basketball
"Basically, I had to choose between modeling and basketball and of course there was no question because with basketball I had talent."
THE FAN BASE INCREASES
The striving model is already getting a massive amount of attention but wants the title of the tallest model. "I do like the attention and I hope after I get the title I am going to get even more attention!"
"I really want to be in the book of world records as the world's tallest model. I also think I have a chance to be awarded the world's longest legs. My legs are around 52.4 inches, which is longer than the current record holder."
Her height, as well as her beauty, earned her thousands of fans across the globe. Most of which are men with a penchant for taller 'Amazonian' women or women with big feet.
LISINA'S BASKETBALL CAREER
Being as tall as she is, her height became the cause of bullying when she was young. Her brother, Sergei, who measures 6ft 6in, recalled his not-so-little sister being bullied for literally standing above the crowd.
Of course, her height brought great advantage to her in basketball. Lisina put in hard work and got into playing professionally shortly after.
Her long limbs and skill earned her great glory in the basketball community. She played for reputed clubs in the Russian Premier League such as CSKA Moscow and Dynamo Kursk. She earned the bronze medal in the 2008 Olympic games.
LISINA WAS DESTINED TO BECOME TALL
Both of Lisina's parents were tall. Her father, measures in at 6ft and 5 inches whereas her mother is 6ft and 1 inch tall. Her father, Victor Lisin, revealed that he knew from birth that his daughter would reach great heights.
"When we were picking her up from the hospital we noticed right away that her legs were really long and her body mainly consisted of them," he said. It's only a matter of time before Lisina claims the title of the tallest model.
Here's another amazing story of a woman how lost more than 100 pounds and gained thousands of followers on the internet.
Please fill in your e-mail so we can share with you our top stories!