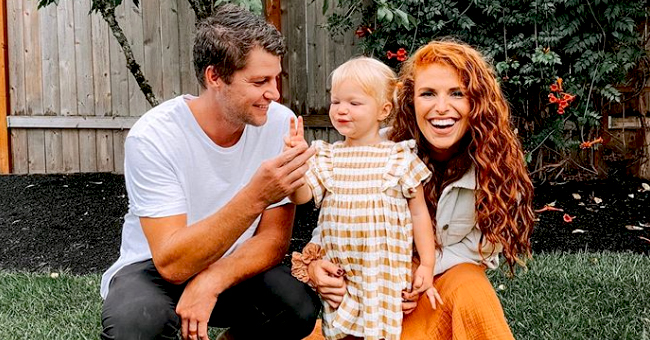 instagram.com/audreyroloff
LPBW Star Matt Roloff Posts One of His Favorite Family Pics of Granddaughter Ember & Caryn Chandler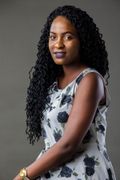 Matt Roloff delighted his fans with his favorite photo which featured his adorable granddaughter Ember and his girlfriend, Caryn Chandler.
Matt Roloff is a super proud grandfather, and isn't afraid to tell the world that truth anytime!
On Wednesday, the "Little People Big World" star shared with fans a photo very dear to his heart.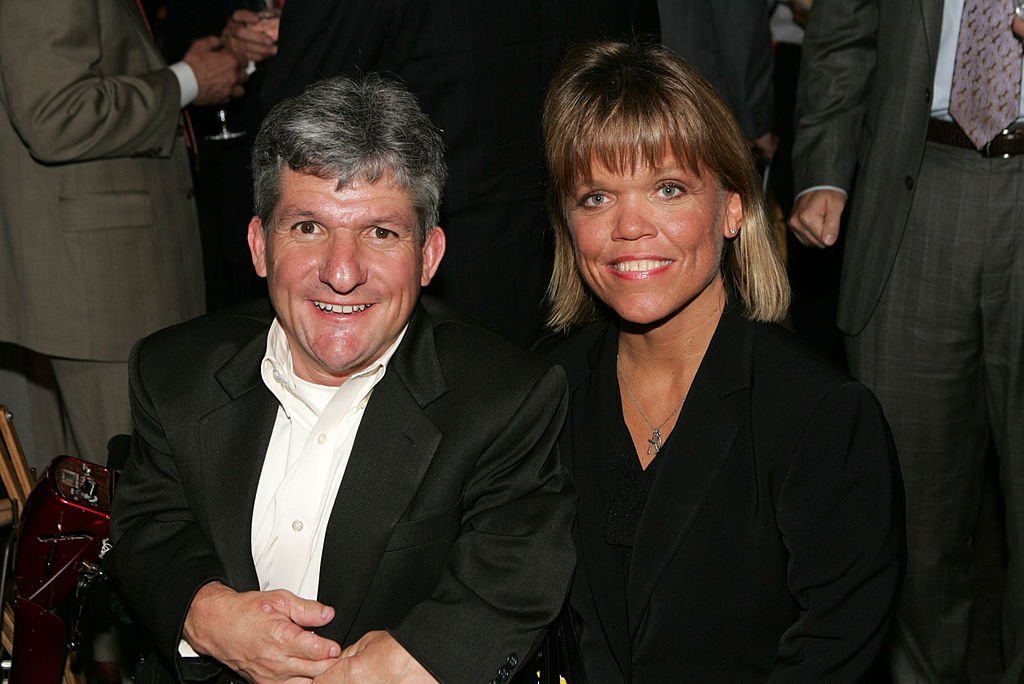 Matt and Amy Roloff at the Discovery Upfront Presentation NY. | Source: Getty Images
In the post was an image of Matt, who was holding a toy, leaning down to get a kiss from his granddaughter Ember while his girlfriend Caryn looked at them with joy on her face.
The caption of the heartwarming photo read:
"When I'm away from the farm, it always makes me smile to look through my favorite photos of my grandkids."
Explaining what was happening in the image, the patriarch of the Roloff family wrote:
"This one is Ember thanking Cha Cha and grandpa for her birthday gift. #shessosweet #grandpalovessmber"
Matt's lovely post came after Ember celebrated her 2nd birthday on September 11.
To celebrate her big day, her mom Audrey Roloff took to Instagram to shower praises on her little one.
Audrey listed all the adorable things her daughter does and how it lights up her world. She wrote:
"Her personality is so full of color, and it's the greatest joy to watch it come more to life. I cannot believe it's been two years since that morning, I held her for the first time in hospital room 320."
The sweet post wasn't all that Audrey and Jeremy had planned for their daughter's big day as they threw her a party on the Roloff farm.
As reported by Good HouseKeeping, Audrey shared moments from the birthday party on her Instagram story, and Ember looked adorable in her flower crown.
It is no surprise that Ember is her grandfather's favorite as her cuteness is overwhelming.
She brought that to play in Jacob Roloff and Isabel Rock's wedding as reported by PopCulture.
Ember and her cousin Jackson stole the show as they introduced the newlyweds with signs that read "Just Married."
Matt shared a video of the sweet moment on his Instagram, proving he was proud.
Please fill in your e-mail so we can share with you our top stories!